On Wednesday, the same day that skywatchers were treated to a full "blood moon," NASA captured a spooky image of the sun looking uncannily like a glowing jack-o-lantern.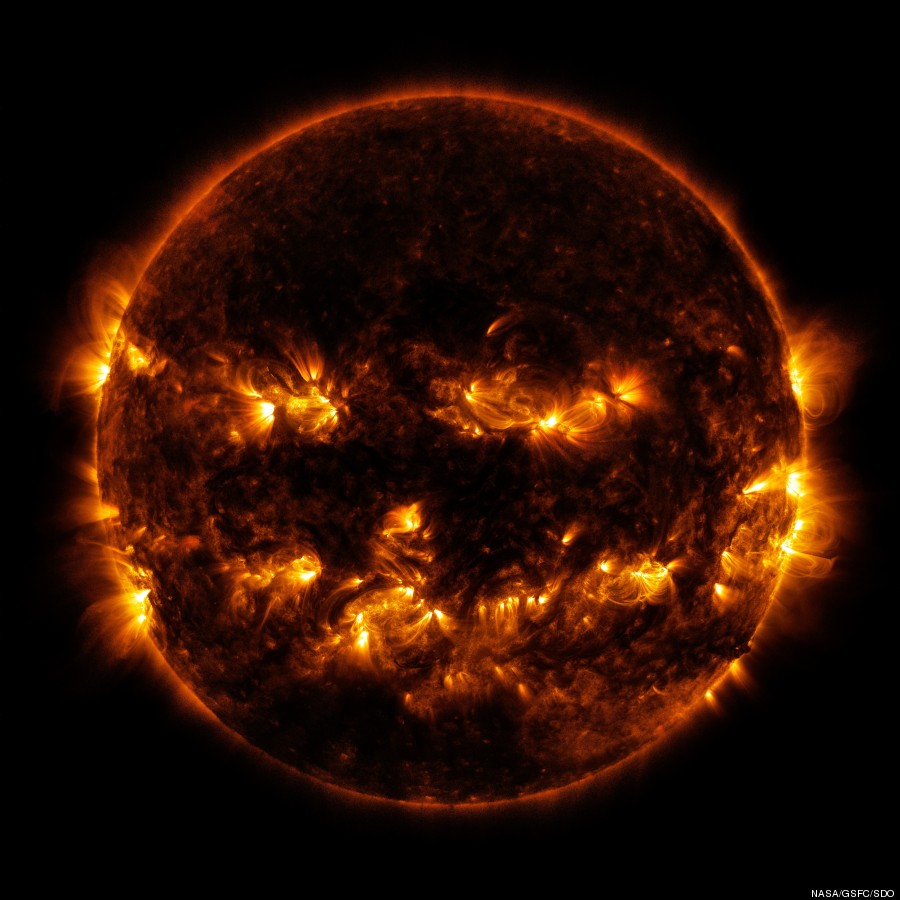 "Active regions on the sun combined to look something like a jack-o-lantern's face on Oct. 8," NASA said in a written statement. "The active regions appear brighter because those are areas that emit more light and energy -- markers of an intense and complex set of magnetic fields hovering in the sun's atmosphere, the corona."
The image, captured by the Solar Dynamics Observatory, is a composite which shows the sun in a blend of two wavelengths (171 and 193 Angstroms). Extreme ultraviolet light of 171 Angstroms shows the sun's atmosphere, or corona, "when it's quiet," while 193 Angstroms shows hotter regions of the corona, according to NASA.
Scroll down to the see more images of the Oct. 8 "jack-o-lantern" sun in other wavelengths.
335 Angstroms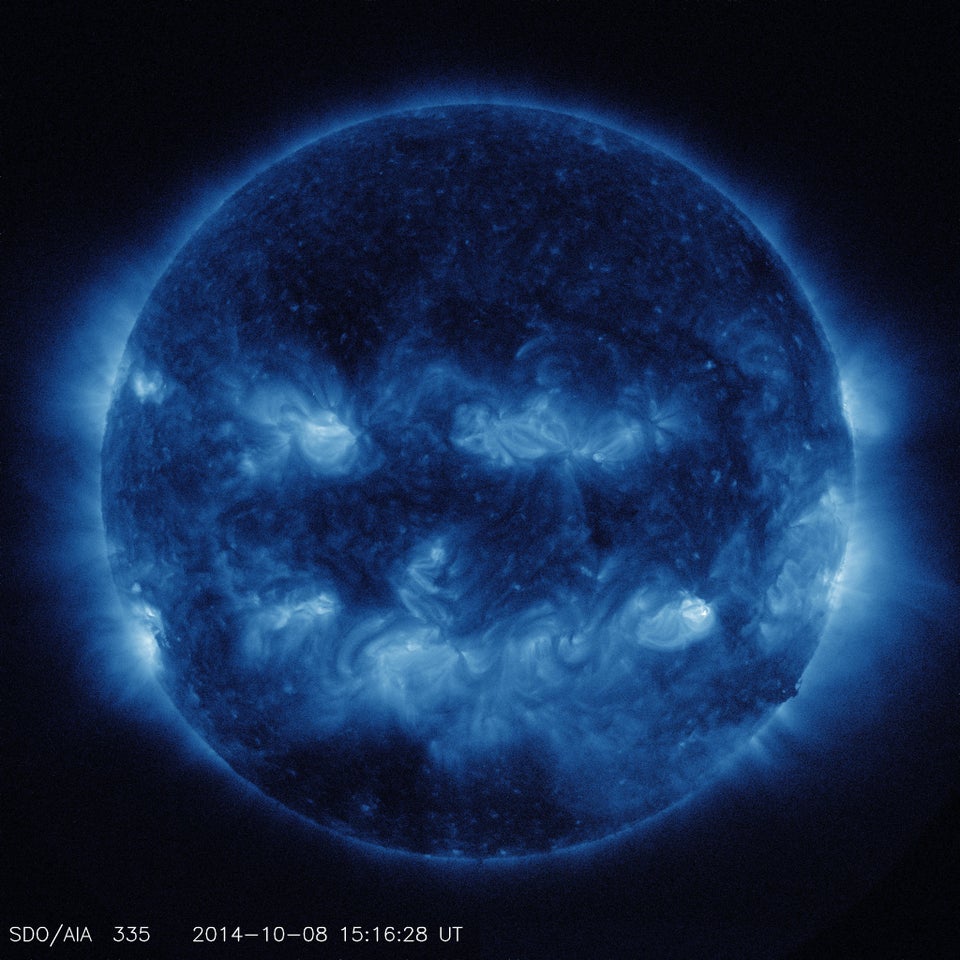 193 Angstroms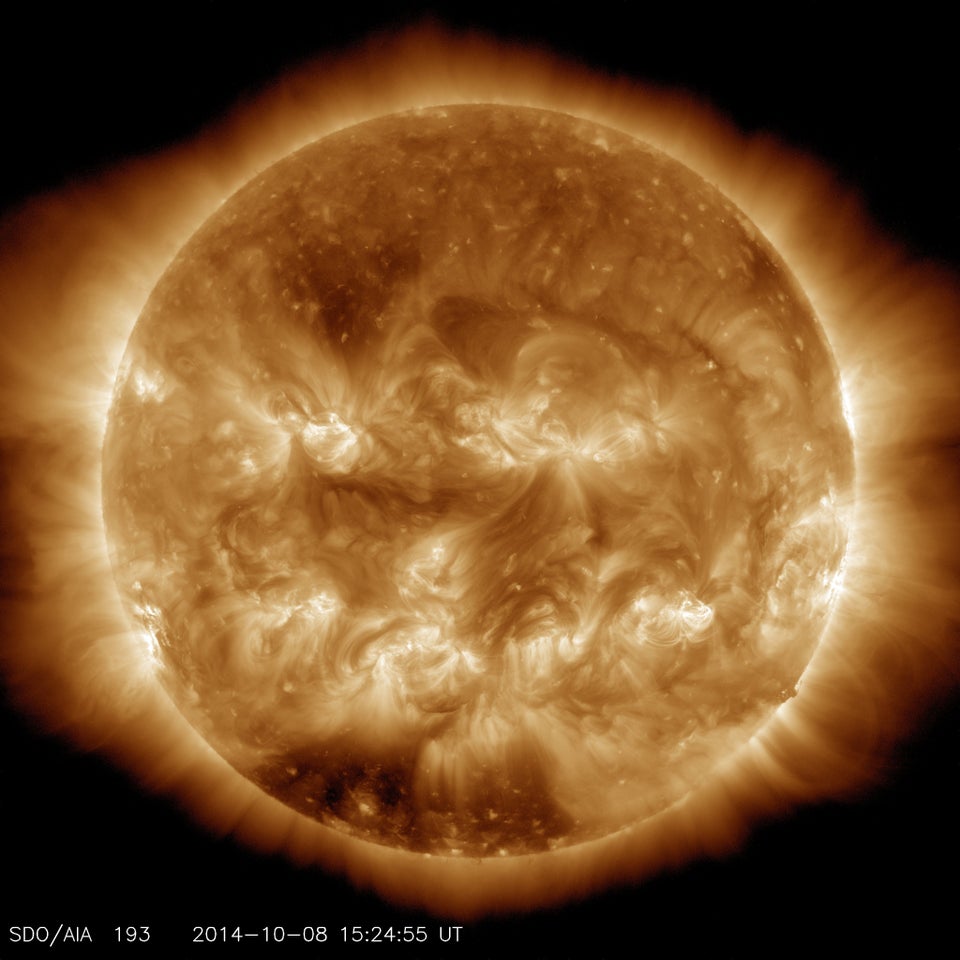 304 Angstroms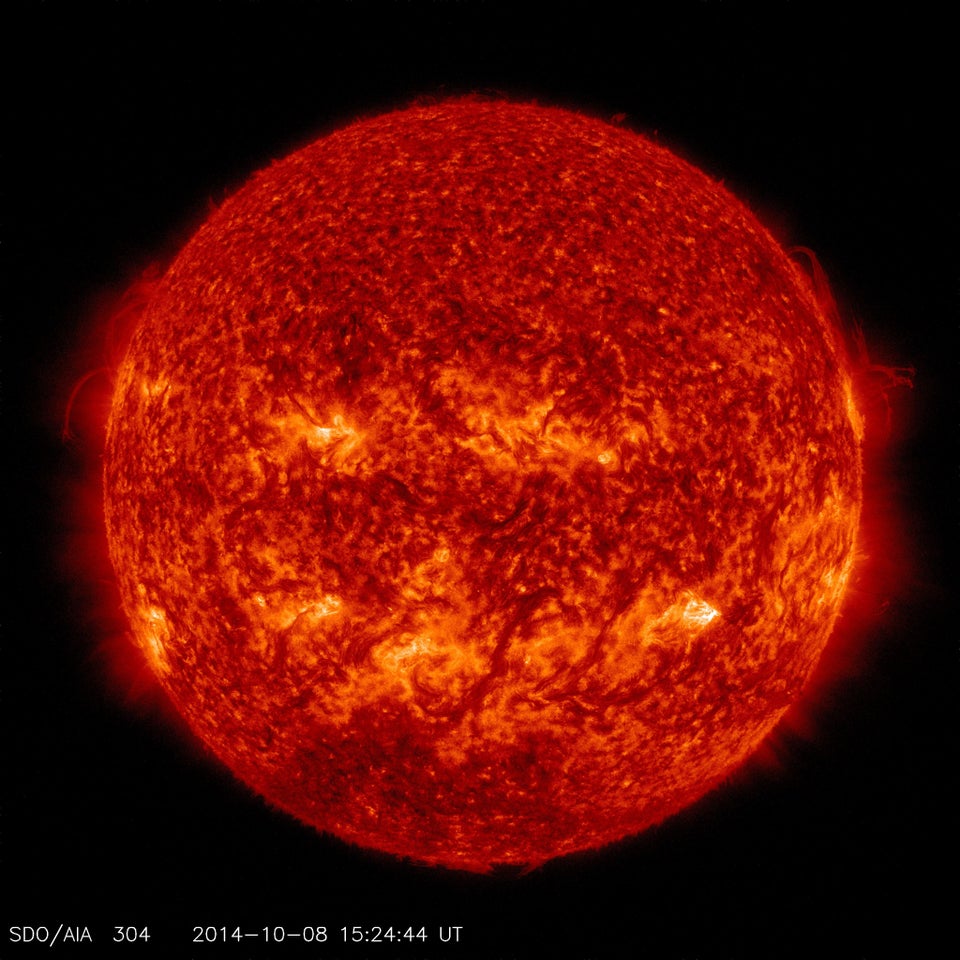 Before You Go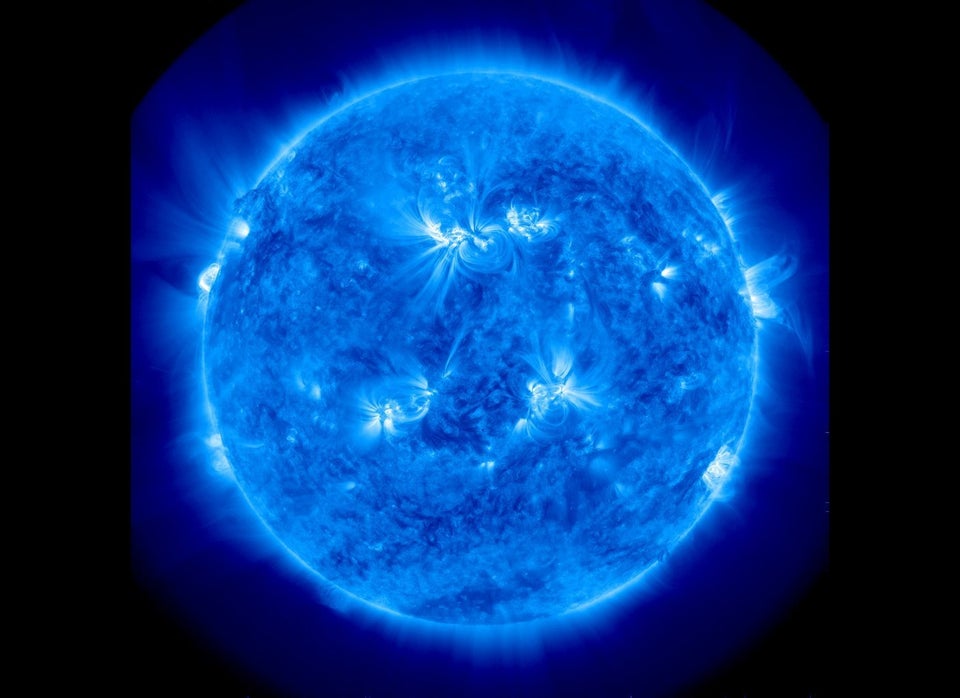 The Many Faces Of The Sun
Popular in the Community