Sometimes, it's the oddest of things that provide some sobering perspective.
Innocent trick-or-treaters and their parents could pass by a "Trumpkin," as a gourd carved with Trump's likeness has been dubbed, and feel mostly certain that the guy who had just called Mexicans "drug dealers, criminals and rapists" was probably not going to make it past the primary election.
Take a look at some of the most impressive carvings below.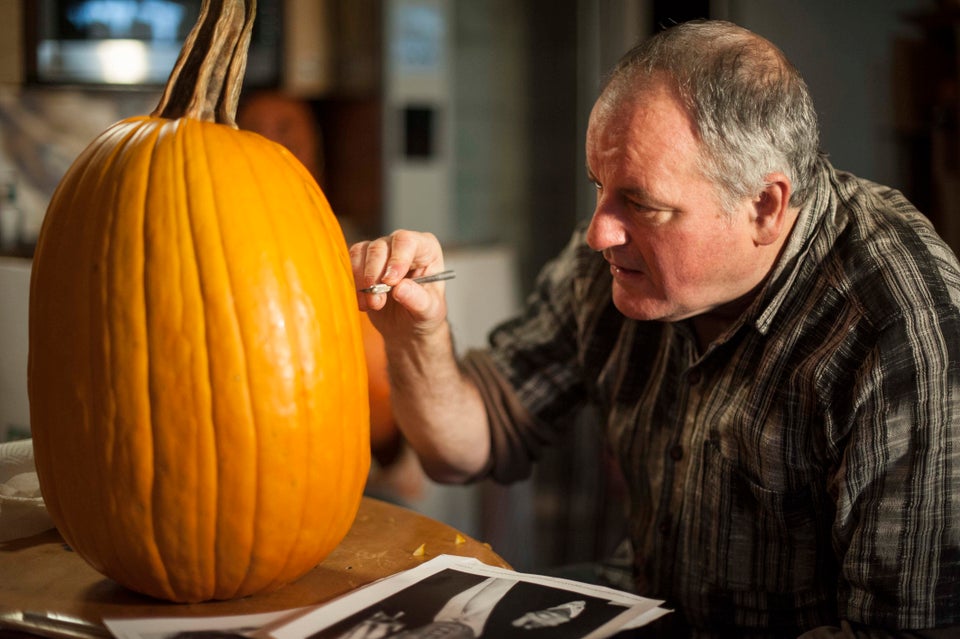 Pumpkin Carver Hugh McMahon And Trumpkin
Popular in the Community