Fall is here and if you're planning an autumn wedding you might be feeling inspired by the season's warm colors and cozy atmosphere. Rustic barn weddings, bundled up engagement photo sessions, and vineyard receptions are great options for fall brides-to-be, but if you're hoping to do something a little different for your big day, we've got one word for you: Halloween.
Before you start picking out orange and black bridesmaid dresses and stocking up on candy corn for guest favors, take your inspiration to a fancier place. Halloween-themed weddings don't have to be so predictable! Instead of jack-o-lanterns, think chic, white pumpkins and real lanterns lining the aisle. Pass out intricate, masquerade disguises for guests and dress up place settings with gothic, silver goblets. If you're especially daring, trade a traditional white gown for something with dramatic color.
Check out our ideas for more inspiration and for some great ideas on how to take a Halloween wedding from creepy, to completely gorgeous.
1. Haunted hay ride
Use hay bales to create cozy ceremony seating.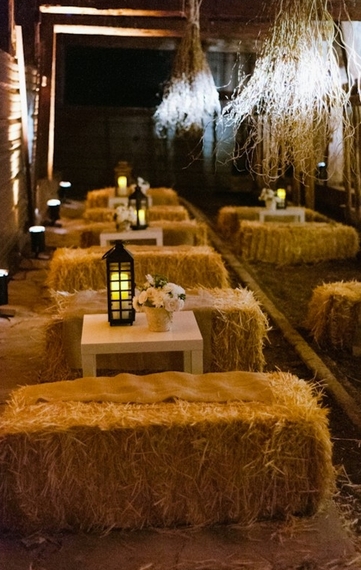 Photo by John Schnack on Inspired by This via Loverly
2. Get glowing
Add some light with glistening lanterns. Get crafty and feature your initials or new monogram on the canister.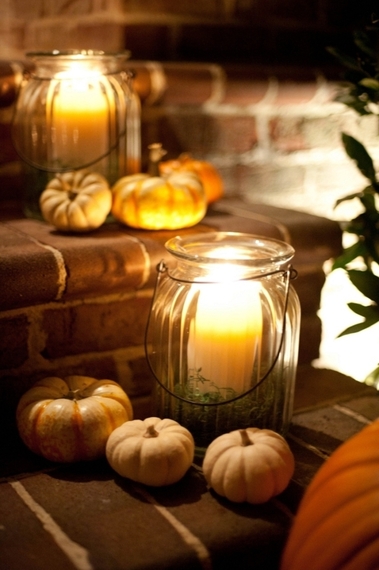 Photo by Suburbanite Photography on Every Last Detail via Loverly
3. Trick-or-treat drinks
Create a signature cocktail featuring candy for a grownup treat.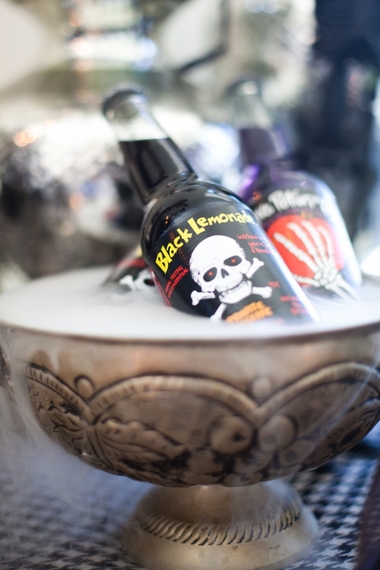 Photo by Aaron Shintaku on Inspired by This via Loverly

4. Wild Blooms
Use blood red or deep purple blooms for a dark, yet beautiful, look.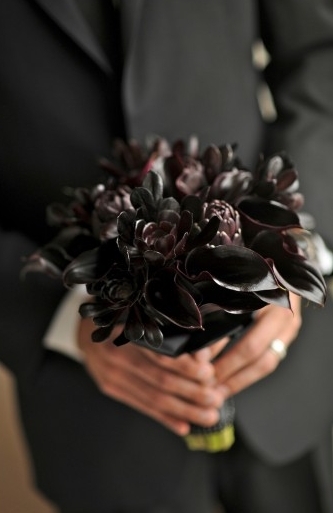 Photo by Mike Colon on Inspired by This via Loverly
5. Raise your goblet
Heavy stemware gives receptions a Gothic feel.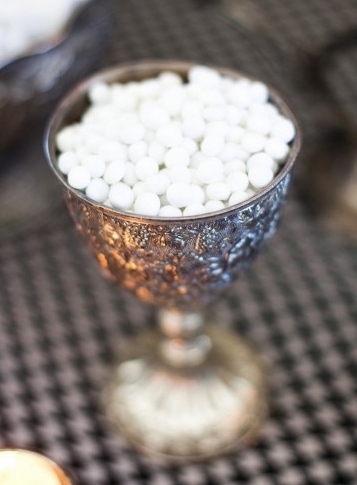 Photo by Aaron Shintaku on Inspired by This via Loverly

6. Do you dare?
Go for all out drama in a dark dress.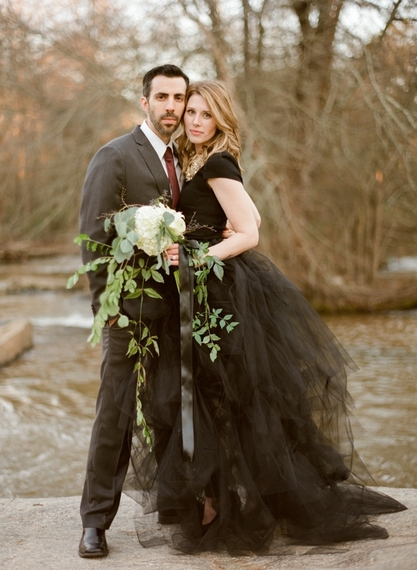 Photo by Jose Villa on Wedding Sparrow UK via Loverly
7. Masquerade
Greet guests with ornate masks for great photo ops.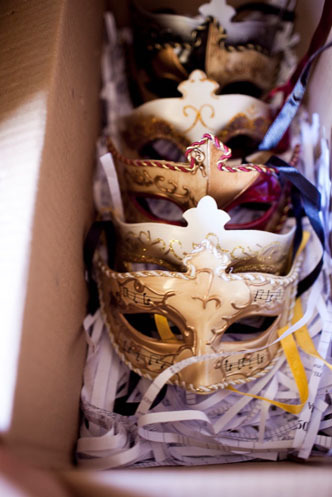 Photo by You Can't Be Serious on Polka Dot Bride via Loverly
8. Dark Dinnerware
Dark tables and black candles don't have to be creepy.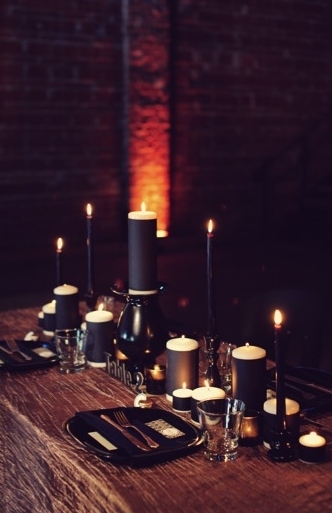 Photo by Jason Mize on Every Last Detail on Loverly