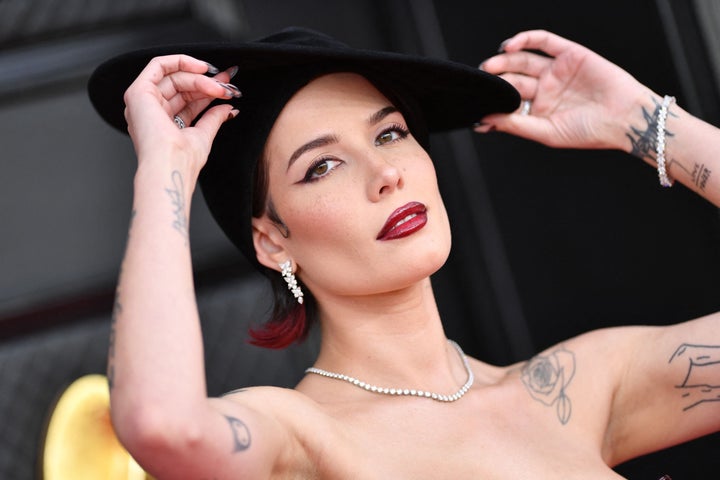 Halsey stunned at the 2022 Grammys Awards red carpet on Sunday night, just one day after revealing in an emotional Instagram post that she underwent another surgery for endometriosis.
The "Without Me" singer said that she was feeling "fragile but excited" ahead of attending the awards show at the MGM Grand Garden Arena in Las Vegas.
The star, styled by the iconic Law Roach, wore an edgy, burgundy corset with a skirt from Pressiat's Fall/Winter 2022 collection.
She accentuated her look with black platforms by Stuart Weitzman, diamond jewelry from Tiffany and a statement hat by Pierre Cardin, which Roach said he pulled from his personal archives.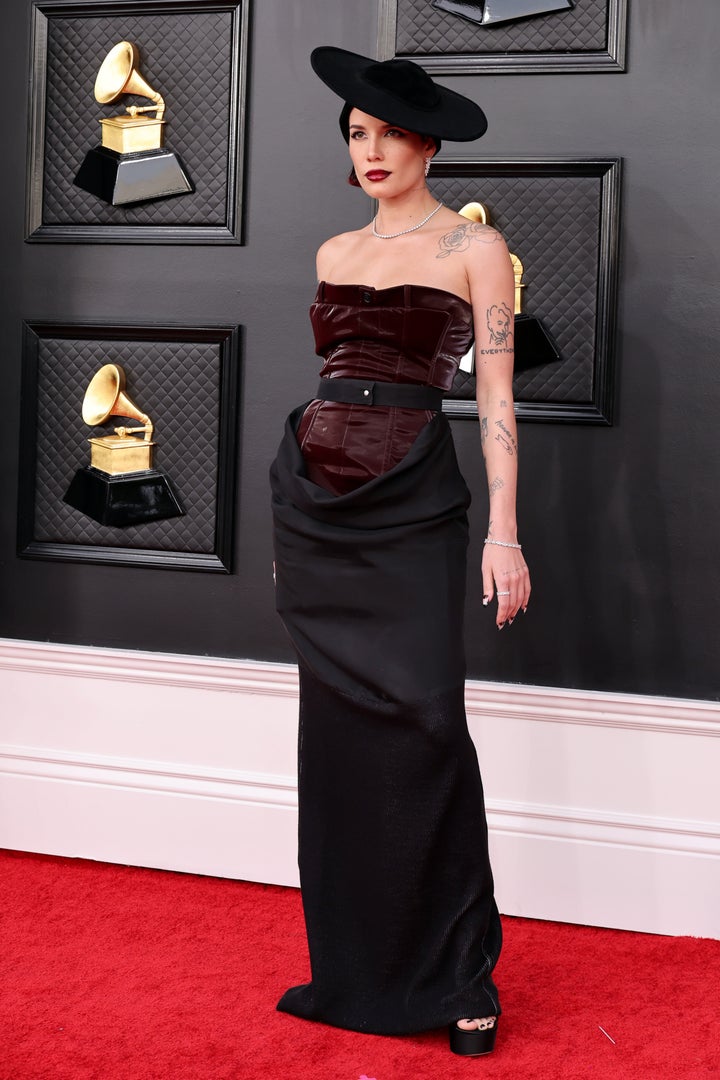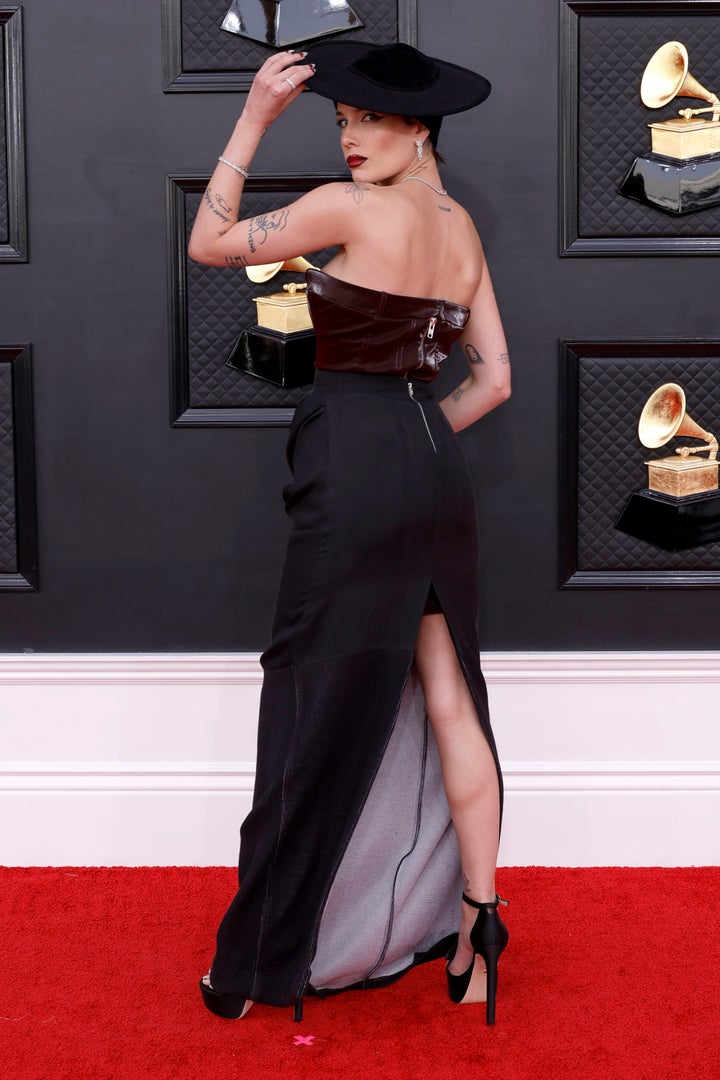 Shortly after walking the red carpet, the singer told followers on social media that she headed home.
"Not feeling super well so I left early," the 27-year-old said in an Instagram story. "Had to see BTS tho. Going to get pasta and sleep. Thanks for everything luv u all."
In an Instagram post on Saturday, Halsey spoke more about her surgery and the connection it has to the Grammys.
"The last time I attended the Grammys was 2017 and it was 3 days after I had my first Endometriosis surgery," the singer wrote.
"I walked the carpet with my stitches still in 😅 As luck would have it, I'm attending tomorrow for the first time in years and I had surgery again (you guessed it) 3 days ago," she said. "Only posting this to say, if you see me be gentle lol I'm fragile. Fragile but excited :)"
Halsey has been candid about her struggles with endometriosis over the years. The disorder can cause uterine tissue to grows outside the uterus and lead to debilitating pain. It can also lead to problems with fertility.
"Today I braved multiple terrifying surgeries," Halsey said in a powerful post in 2017, in which she shared openly about her surgeries.
"The most important of which being the surgery that would hopefully treat my endometriosis," she said at the time. "For those of you who have followed this battle of mine or who may suffer with it yourself, you know the extremes to which it can be mentally exhausting and physically painful."
Popular in the Community