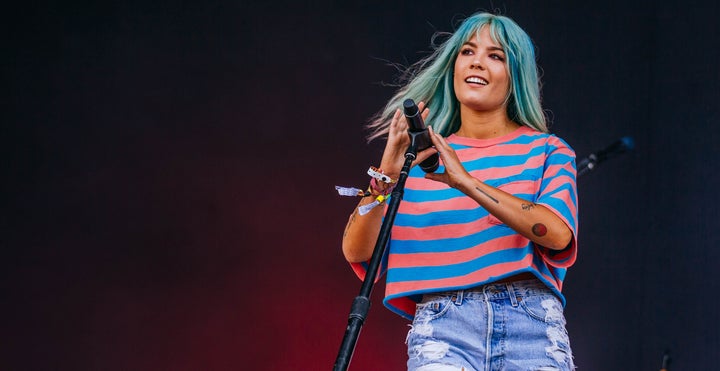 Halsey is here to remind people that, yes, you can be sexual and still be a feminist.
On Wednesday, the 22-year-old singer posted a photo to Instagram of to magazine covers she recently posed for: Playboy on one side, Flaunt on the other. Both magazine covers are playful and sexy, with Halsey taking off her shirt on the Flaunt cover to reveal a sheer bra.
A few hours after she posted her two cover shoots on Instagram, Halsey posted another image ― a screenshot of several comments posted under that photo, as well as her response to one of them.
Halsey shot back, pointing out the absurdity of suggesting that her breasts (and the amount of them she chooses to expose on or in a magazine) have any impact on her feminist "credentials."
"Yea it's crazy," she responded in the comments section. "I can show my tits in Playboy, perform at the Nobel Peace, speak at the Planned Parenthood Gala with Hillary Clinton, shake my ass on 300 stages, give a speech at the United Nations, do 150 shots of tequila, get a #1 album, and march in the streets of DC all in just ONE year!!!! Newsflash. A woman can be multi dimensional."
In the caption of the screenshot, she added: "JUST so we are fucking CLEAR."
As of Wednesday morning, the post had received over 200,000 likes and 7,000 comments in the four hours since it had been published.
Halsey: 1; Sexist trolls: 0.
Related
Popular in the Community