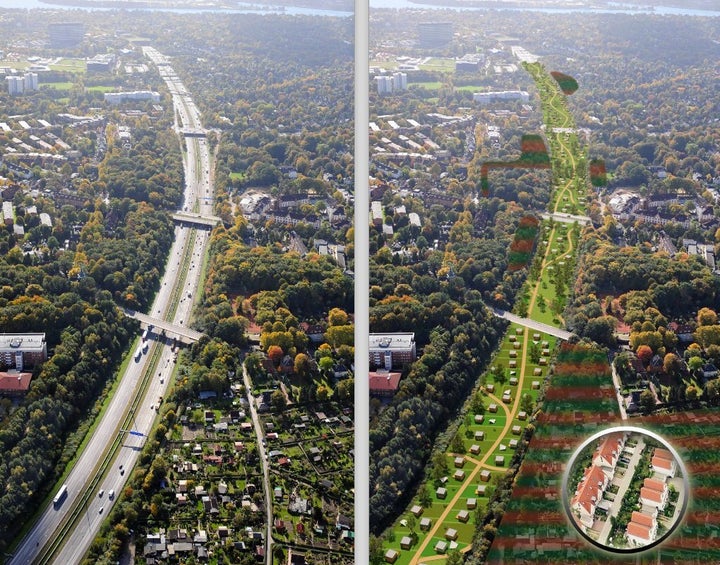 Three districts of Hamburg, Germany that have been divided by the A7 autobahn for 30 years are about to be reunited by a $1 billion public park that will cover a three-mile stretch of the freeway.
The 10-foot thick canopy -- capable of sustaining full-grown trees -- will connect Hamburg's Schnelson, Stellingen and Bahrenfeld districts, with some areas of the park stretching across six lanes and as much as 100 feet of car traffic underneath. Construction is set to begin in 2012 and take about four years to complete.
Visual improvement aside, the greenway will also provide a significant reduction in noise pollution for the autobahn-adjacent area, which sees an average of 150,000 cars pass through every day. That number is expected to rise to 165,000 by 2025, according to treehugger.com.
High Line designers looked to the Promenade Plantee in Paris for inspiration. That park also took advantage of abandoned train lines to build green space atop a viaduct and beneath its archways.
WATCH the video below for an aerial view of the project:
Related
Popular in the Community