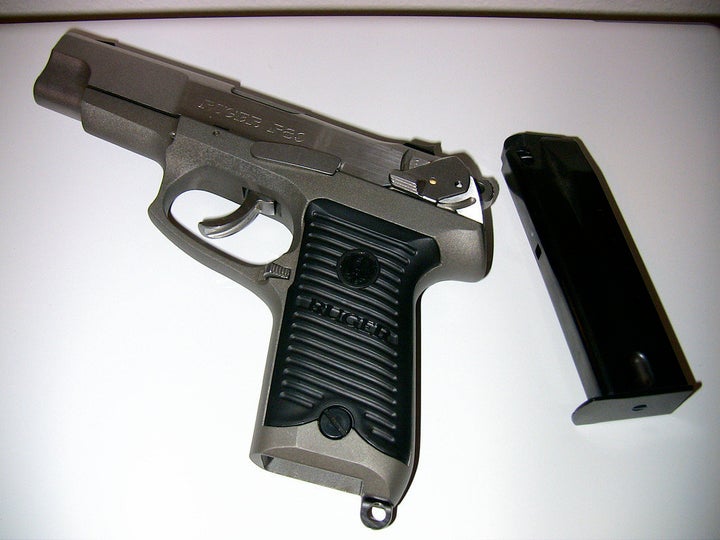 The 17-year-old son of an NYPD union honcho was arrested in connection with a Bronx shooting after weapons and drugs were discovered in his bedroom.
Police investigating the January 21st shooting of a 22-year-old in Co-Op City discovered a 9mm Ruger semi-automatic pistol loaded with ten live rounds in a black backpack inside Hameed Abdul-Jabbar's bedroom, The New York Daily News reports. Additionally, cops found a billy club and a 12-gauge shotgun, along with 27 plastic baggies of marijuana.
Abdul-Jabbar lives in the house of his father-- Officer Mubarak Abdul-Jabbar, Second Vice President of the Patrolmen's Benevolent Association-- which is just blocks away from the scene of the shooting. The victim was shot four times in the chest and stomach in front of 140 Elgar Place and survived.
The teen was charged Friday with with possession of a weapon, ammunition and marijuana and released without bail. He has not been charged in the shooting.
The PBA would not comment on the situation to either The Post or Daily News.
Recently, another NYPD boss' son appeared to be in trouble with the law. A woman claimed Greg Kelly, the son of Police Commissioner Ray Kelly, raped her. After two weeks, police dropped the investigation and Kelly returned to his gig as host of the morning TV program, "Good Day New York."
Correction: A previous version of this article stated it was a ".9mm" Ruger semi-automatic pistol. That is incorrect. The gun in question was a 9mm Ruger semi-automatic pistol.
REAL LIFE. REAL NEWS. REAL VOICES.
Help us tell more of the stories that matter from voices that too often remain unheard.