But the production seems to have withheld one full performance from the internet until now. In honor of Obama's farewell address, the "Hamilton" production released a video of Lin-Manuel Miranda and Christopher Jackson performing "One Last Time," the number about President George Washington stepping down and saying goodbye to the country he fought to create.
"As we prepare for President Barack Obama's final days in office, we celebrate the profound legacy he leaves behind," a caption with the video posted to YouTube says. "Today, we look back on Christopher Jackson performing 'One Last Time' during our visit to The White House. Teach 'em how to say goodbye."
In addition to the actual performance, the video shows prolonged moments of Obama watching the cast sing lines that feel especially poignant at the moment, like:
"The people will hear from me

One last time

And if we get this right

We're gonna teach 'em how to say

Goodbye."
Coincidentally, Obama quoted Washington's farewell address Tuesday night.
In his own farewell address, George Washington wrote that self-government is the underpinning of our safety, prosperity, and liberty, but "from different causes and from different quarters much pains will be taken ... to weaken in your minds the conviction of this truth"; that we should preserve it with "jealous anxiety"; that we should reject "the first dawning of every attempt to alienate any portion of our country from the rest or to enfeeble the sacred ties" that make us one.
Let's just say you may want to have some tissues handy before you watch.
Related
Before You Go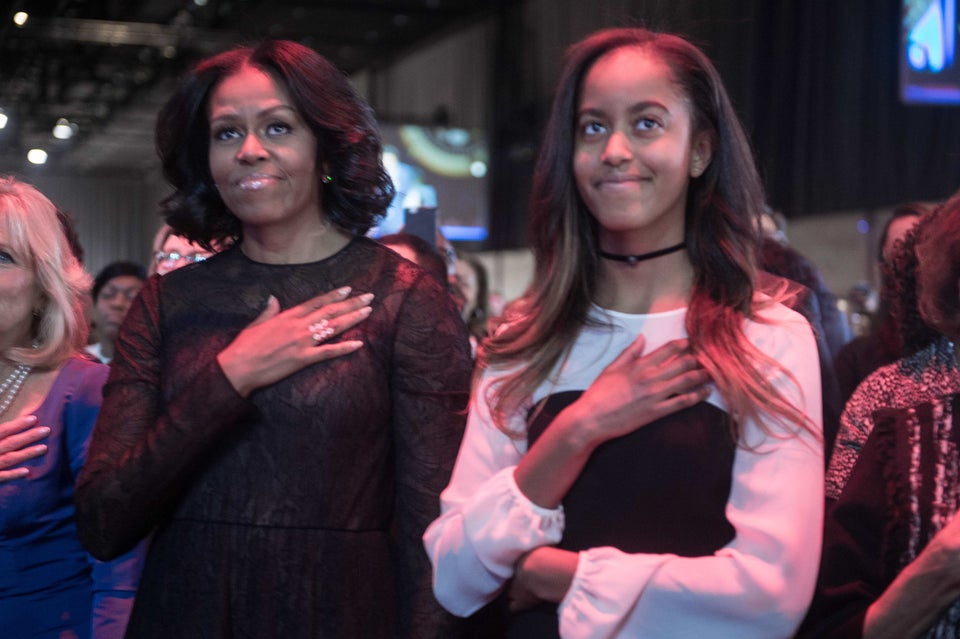 President Barack Obama's Final Farewell
Popular in the Community