The "Hamilton" cast had a special message for Vice President-elect Mike Pence, whose presence at the hit Broadway musical on Friday night drew boos from the Manhattan audience.
Here is what actor Brandon Victor Dixon, who plays Aaron Burr, told Pence on behalf of the cast:
Vice President-elect Pence,

We welcome you and we truly thank you for joining us here at "Hamilton: An American Musical," we really do.

We, sir — we — are the diverse America who are alarmed and anxious that your new administration will not protect us, our planet, our children, our parents, or defend us and uphold our inalienable rights, sir. But we truly hope that this show has inspired you to uphold our American values and to work on behalf of all of us. All of us.

We truly thank you for sharing this show, this wonderful American story told by a diverse group of men, women of different colors, creeds and orientations.
Before You Go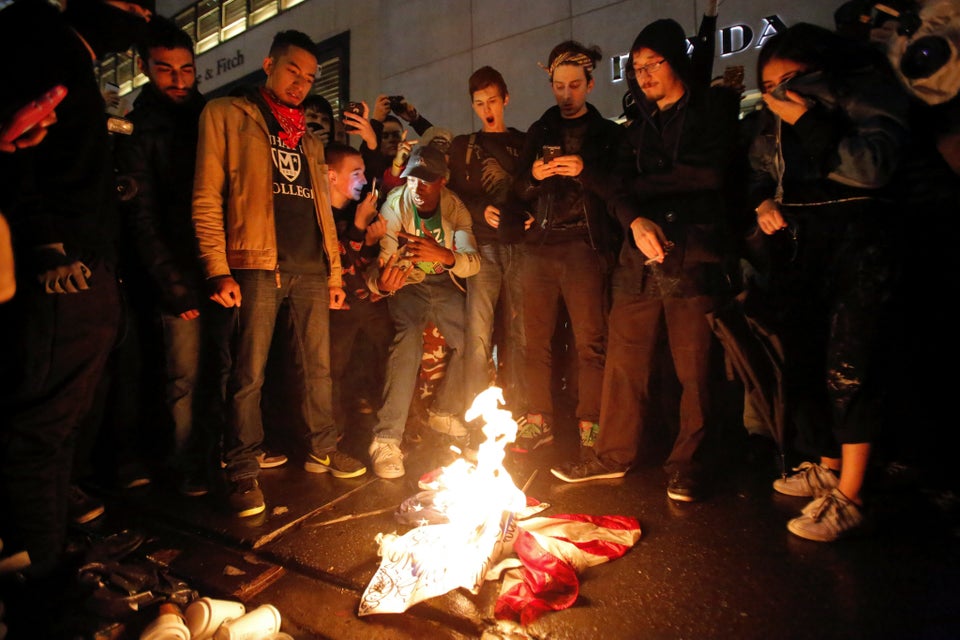 Donald Trump Win Sparks Protests Nationwide
Popular in the Community