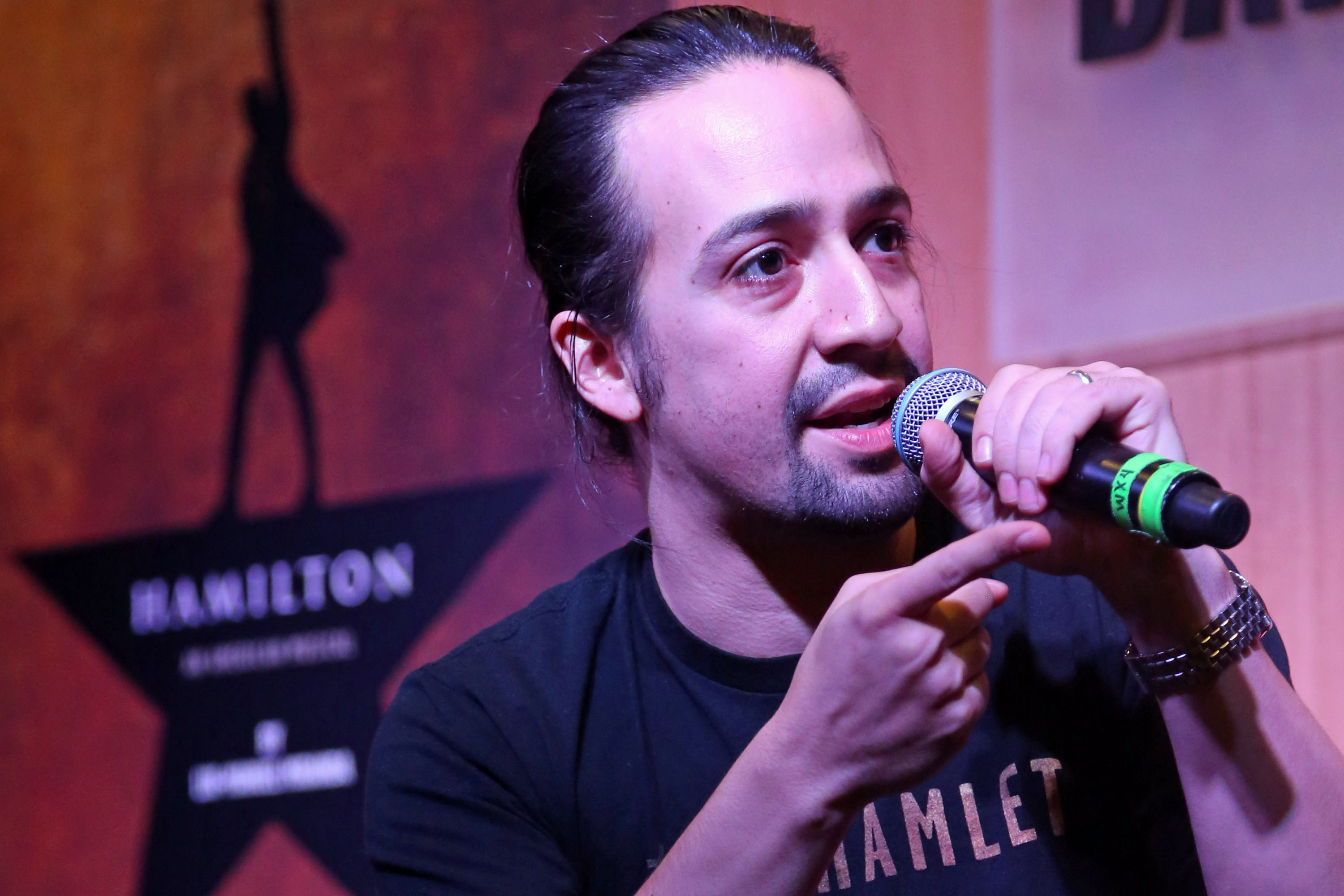 There have been many words written about the "genius" of MacArthur Grant winner, Lin-Manuel Miranda and his smash hit show Hamilton; and just like In The Heights, and the revival of West Side Story, after his musical Midas touch, Broadway will once again, never been the same. Whether introducing the world to the struggles of the barrio in Heights, or re-penning Leonard Bernstein's Classic as it always should have been, in Spanish and with a Latina lead. Hamilton does what no other show has ever had the gall to do, re-tell history with a Black and Brown narrative through hip-hop. In an industry that often casts African Kings and Queens in Egypt with white actors, there were many who thought the reverse was unfathomable. However, not only does it work and connect to all audiences, it remains an inspiration and a testament to the Latino and African-American communities of our own importance in entertainment, story telling and above all history.
The similarities between Miranda's works come in the form of his signature style of big cadences, intricate harmonies - interwoven with syncopated rhythms and hip-hop beats, and fierce lyricism. As I have been acquainted with Lin, and several of his fellow cast mates for a number of years, I remember conversing with him when he first got back from the telltale vacation where he read the biography written by Ron Chernow, that would become this epic masterpiece. The concept of mashing-up American history with hip-hop, seemed ingenious then and only more so when realized on stage. My good friend, and Heights alum Christopher Jackson's soulful and commanding voice and stage presence as George Washington rounds out the production, his close friendship with Lin, not very much unlike that of the characters which whom they play. It was at Mr. President's request that I go backstage after the show, where amongst others cast members, I chatted with Daveed Digs, while a fan reiterated how she was learning about the founding fathers in history. I whispered to Monsieur Lafayette/Jefferson, how I doubted there were this many Black and Brown folk mentioned in said history class, to which Digs brightened up and widely grinned "Speak on it!" which is precisely what sparked this article.
As I'm sure many can relate, growing up the history of my people, aside from a few footnotes, was seldom discussed in the curriculum. I can recall many times raising my hand to ask questions relating to my cultural history only to be told by the teacher to go to the library and look it up. It wasn't till I got to college that I learned about Pedro Albizu Campos, or the Young Lords, or Cesar Chavez and Dolores Huerta. Granted, the evolution of the Internet and expanded resources of the university made it easier, but I always flashback to that 14 year old kid with a thirst for knowledge searching for his cultural identity. Black history month was always such a big deal, with due respect and reason, but Hispanic Heritage month was hardly ever acknowledged, being at the beginning of the school year. Usually outshined by Columbus Day, and the warped sense of heroism that was assigned to his epic rape and genocide of our same people.
We all know that history is written by the victors, but if watching Hamilton has taught me anything, it is that even the "losers" of battle have a story to tell. The outcome of one duel should not erase the narrative or identity of those who fought for us, nor their accomplishments. In a day and age of schools downsizing Black history, and other states banning Latino studies, it's once again up to art to fill in the curriculum and inspire our youth. Leaving us to wonder, if only for a few hours what it might have been like had our Black and Brown ancestors been the founding fathers of this nation, and just how different it would be.
Calling all HuffPost superfans!
Sign up for membership to become a founding member and help shape HuffPost's next chapter