"Hamilton's America" debuted on Oct. 21 as part of PBS's "Great Performances" series. But for those of you who opted to spend last weekend away from a television, computer or mobile screen, fear not. The Public Broadcasting Service has you covered.
Earlier this month, we spoke to "Hamilton's America" director Alex Horwitz about his unconventional making-of movie. Not only did he give us insight into his filmmaking process, he also made us feel a little bit better about the impending election, assuring us that today's hideous political discourse doesn't seem so far-fetched when compared to the mudslinging of the late 18th and early 19th centuries.
"Yes, I think we should find hope in the fact that we've always been this messed up," Horwitz concluded.
Other things you'll learn from watching the doc: Lin-Manuel Miranda based his portrayal of Alexander Hamilton on his dad ― hairdo included. King George's epic solo is essentially a catty breakup song, according to Jonathan Groff. Daveed Diggs thinks Thomas Jefferson helped write a beautiful document, but he also kind of "sucks."
That's just the tip of the spoilers iceberg. The film also grants unprecedented access to the musical itself, offering footage of the original cast performing numbers like "The Room Where It Happens." So, we'll let you get to it. Enjoy.
Related
Before You Go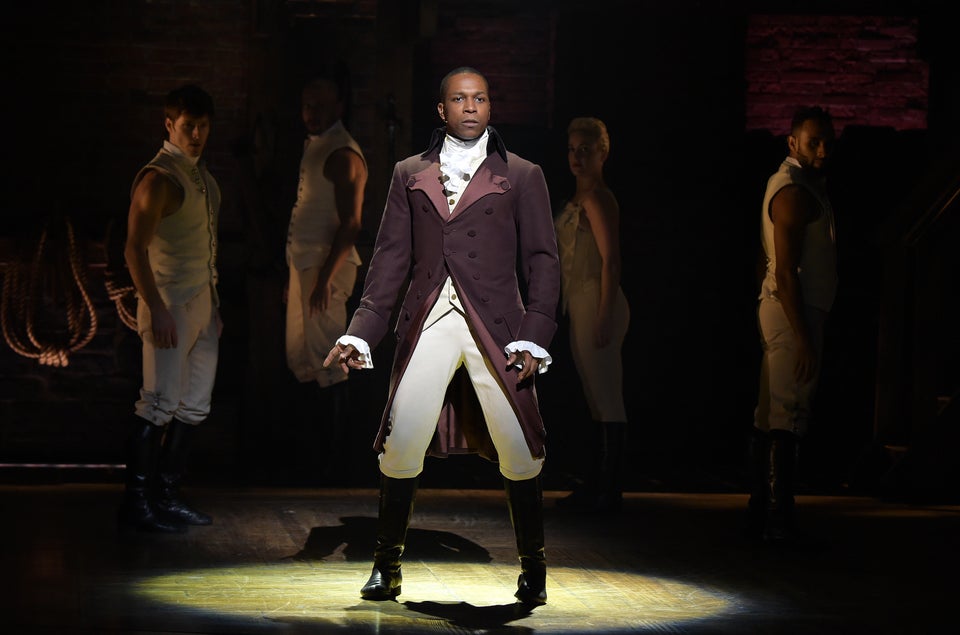 Hamilton
Popular in the Community