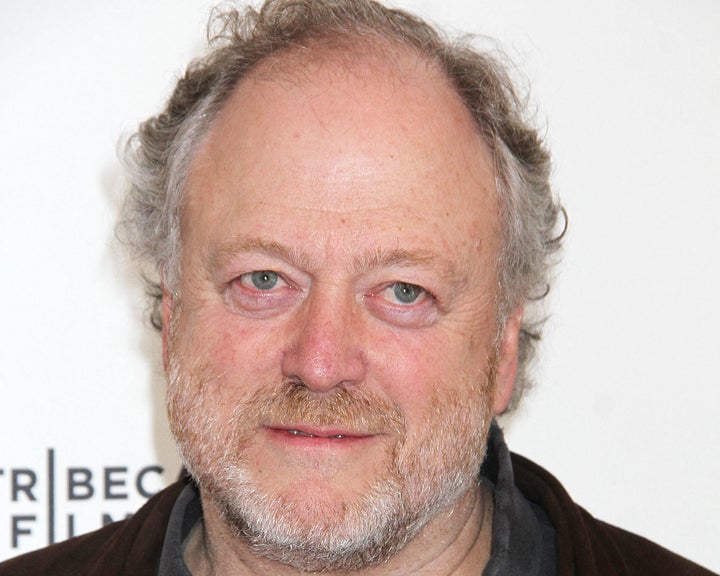 WASHINGTON ― Hamilton Fish, president and publisher of The New Republic, resigned from the magazine Friday, following allegations that he had mistreated female employees.
Win McCormack, the owner of The New Republic, made the announcement in a memo to staff, noting that the investigation into Fish's conduct would continue.
"This won't mean an end to the inquiry we've commissioned, as we want to understand everyone's experiences in full, both on their own terms and for the purposes of looking ahead," McCormack wrote. "If you happen not yet to receive the investigator's contact details, with our invitation to connect with her, you should expect to today."
J.J. Gould, the editor of The New Republic, declined to comment for this article. Fish and McCormack did not immediately respond to requests for comment.
In a letter to McCormack, Fish acknowledged complaints from employees that his presence in the office "had led them to feel uncomfortable at the New Republic."
"Women have longstanding and profound concerns with respect to their treatment in the workplace. Many men have a lot to learn in this regard. I know I do, and I hope for and encourage that new direction," Fish wrote in his resignation letter to McCormack, which was obtained by The New York Times. "Still, it's my sense that our office culture has been harmed, and the best way for me to help the organization move past this is by withdrawing."
Fish's resignation comes about a week after female staffers at the magazine presented management with a complaint, detailing their grievances with the publisher. On Monday, HuffPost published an expose into Fish's conduct, revealing allegations about his behavior toward female employees dating back a decade. Fish denied that the various incidents described in the piece took place.
In one such incident, Fish allegedly grabbed a female employee by the neck, leaving red marks. At the time, he was president of The Nation Institute, a nonprofit organization that funds progressive journalism. Fish told HuffPost that the neck-grabbing incident did not happen as described, but he did not offer his own version of events. Female staffers at The Nation Institute also described Fish as consistently undermining them, making sexually suggestive jokes and assigning them menial tasks. He thought of The Nation Institute as his "personal domain," one staffer told HuffPost.
Because there was no parental leave policy in place when Fish ran the institute, it was up to him to decide how much time to grant new parents. This could lead to "awkward" negotiations, one staffer recalled. Fish would often wait until the last minute to grant parental leave, another staffer said. Several women said Fish would often joke that employees' babies were his because The Nation Institute was paying for the health insurance.
When Fish was named TNR publisher in February 2016, Nation Institute staffers mobilized to warn their TNR colleagues about their new boss. One current TNR staffer emailed Katrina vanden Heuvel, the editor and publisher of The Nation magazine, and asked her to tell McCormack about the circumstances under which Fish had left the institute. (Vanden Heuvel did not respond to requests for comment.)
TNR staffers were wary around Fish from the start of his tenure, several current and former staffers told HuffPost. Several staffers observed that he kept a lower profile at TNR ― but they say some worrisome behavior surfaced while he was at the magazine.
Fish would approach women from behind and put his hands on their shoulders, sometimes massaging them, according to two people who worked with him at TNR. One staffer said she felt that Fish "disrespected and looked down upon" her when she brought up problems with him.
McCormack had announced an internal investigation into Fish's conduct on Sunday, shortly after receiving the complaint, signed by editorial staffers.
"I'm impressed with the speed in which the situation was handled from the surfacing of the allegations to the resignation," a current New Republic staffer told HuffPost in an email Friday. "I think John [Gould] and Win did right by us. Mostly I'm just relieved that we can get back to focusing on our work and our publication ― which happens to be written mostly by smart, badass women."
Read the full memo from Win McCormack to TNR staffers:

This article has been updated to include comments from a TNR staffer.
Popular in the Community