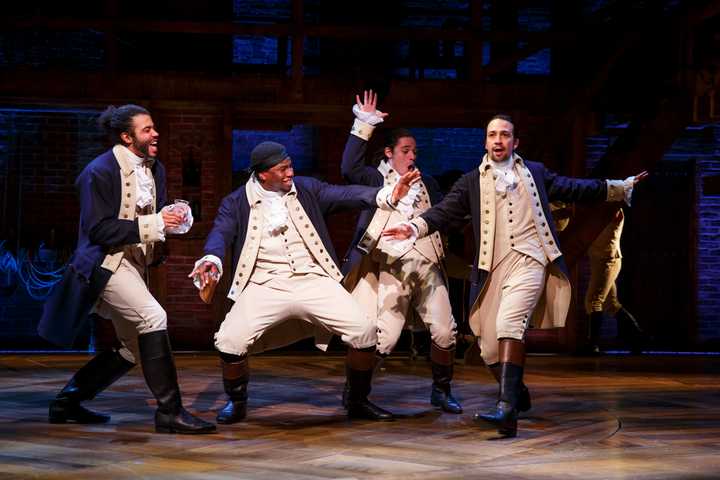 Imagine a film about one of our nation's great forefathers. He's a bootstrapping young man, born to white parents in the Caribbean, who came to New York to study. But, soon after his arrival, he leapt into the British colonies' nascent revolution. He advised Gen. George Washington, led a decisive battle in the Revolutionary War, passionately advocated for the Constitution's ratification, and served as the young United States' first Secretary of the Treasury.
Now, what if the actor playing this storied figure in American history is of Puerto Rican descent? And what if the other major players in the story -- Washington, Thomas Jefferson, James Madison, Eliza Schuyler -- were actors of color?
In an industry currently under fire for lack of representation in all areas -- behind the camera and in front of it -- it's very difficult to imagine Hollywood would do anything but cast along expected racial lines. And sure, there's not much wiggle room in a retelling of actual historical events, if history is indeed a selling point.
Yet the Broadway musical "Hamilton," which tells the real-life story of Alexander Hamilton and his fellow revolutionaries through a shockingly diverse cast, is a critical and commercial smash hit. Tickets are sold out until December 2016. When a lottery opened online for fans to win $10 reserved seats, the website crashed under the load of 50,000 people trying to enter. (The online lottery still hasn't reopened.)
Hollywood studio executives -- the people who decide which films are made and which are not -- are said to shy away from diverse casting in the name of telling more "universal" stories that appeal to the broadest audience. Too many, for example, black actors, and you have "a black film" that won't appeal to anyone but black people.
Yes, moviemaking is a risky business. Studios have bills to pay and stakeholders to please -- they need to crank out films that appeal to a lot of people just to make ends meet. Executives' presumption, though obviously flawed, is that whiteness is some kind of human default setting, and despite being a large part of the world off-screen, actors of color impede a film's attempt to speak to large numbers of ticket-buyers. For some reason, studios consider white actors not limiting whatsoever.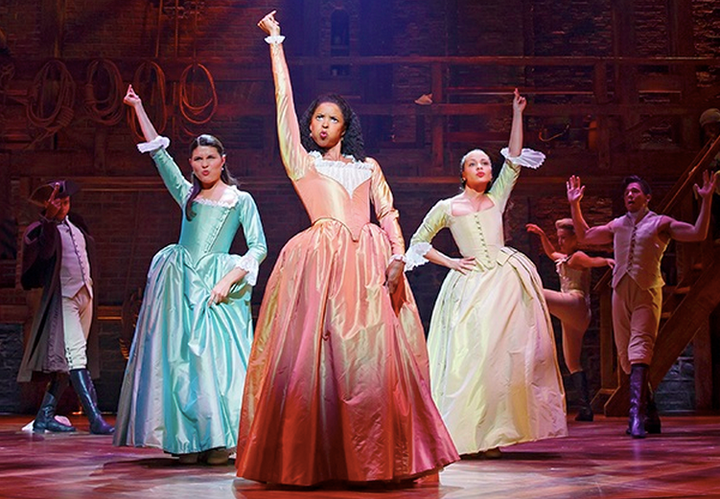 "Hamilton," though, spits in the face of that logic. The show's only white lead is England's King George III. Its titular character is played by Lin-Manuel Miranda, a Latino who wrote the script, flavoring the historical tale with hip-hop musical numbers. Other lead actors -- Leslie Odom Jr. plays Aaron Burr, Christopher Jackson plays Washington, Daveed Diggs plays Jefferson and Phillipa Soo plays Schuyler -- are all black or biracial.
At its heart, "Hamilton" is a white story told effectively and entertainingly by people of color. It's hugely appealing to Broadway audiences -- a group that, according to the Broadway League, is 80 percent white. It seems there's a lesson there for the entertainment industry at large: Actors of color aren't a liability.
Considering the inherent differences in their production, we have to admit that talking about Broadway success and Hollywood box office success may be an apples-to-oranges comparison. Take "The Wiz," a retelling of "The Wizard of Oz" featuring a black cast, for example. The stage production became a hit, winning seven Tony awards in 1975, yet the film adaption bombed at the box office. Hollywood and Broadway may simply be two different species of entertainment, each befitting certain types of stories better than the other.
But it's worth noting their similarities. Putting on a Broadway show is no walk in the park, either. Four out of five shows fail. We can imagine studio executives and Broadway investors sharing similar anxieties over their table at Per Se.
Broadway, too, can't claim a great history of diversity. While The New York Times heralded this season's offerings as the most diverse in recent memory -- pointing to "nontraditional" casting choices in a selection of plays and musicals -- a piece in the Guardian lamented the hard facts off-stage. The season included no new plays and very few musicals written by women or people of color. ("Hamilton," of course, provides uplifting news in both publications.)
With stars threatening to boycott this year's Oscar ceremony in the name of racial disparity, it's unclear what it'll take before the tide turns, and the diverse reality of audiences' lives are actually represented in more of the stories we see on screen and other stages beyond "Hamilton's" Richard Rogers theater.
We can only dare studio executives to not come out of a "Hamilton" performance with the sneaking suspicion that a diverse group of people can tell great stories, too.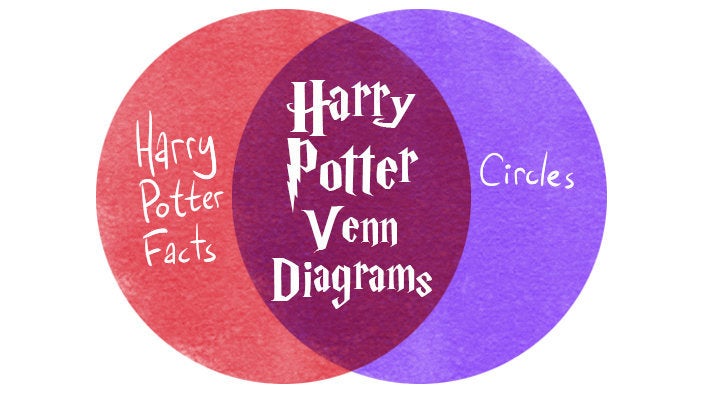 'Harry Potter' Venn Diagrams
Related