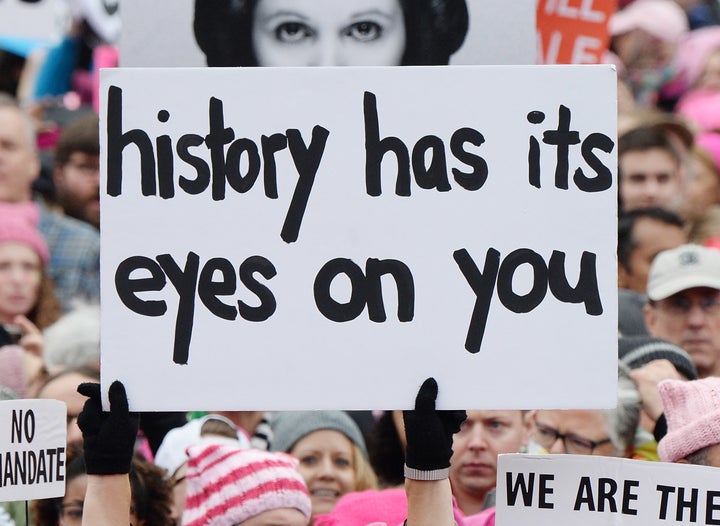 For HuffPost's #LoveTakesAction series, we're telling stories of how people are standing up to hate and supporting those most threatened. What will you stand up for? Tell us with #LoveTakesAction.
After President Donald Trump signed an executive order halting visas from seven Muslim-majority nations and indefinitely blocking entry for Syrian refugees, thousands took to the streets (and airports) to voice their disapproval.
Average citizens organizing to resist the decrees of those in power — when you think about it, that doesn't sound so dissimilar from the situation Alexander Hamilton and co. faced during the Revolutionary War, a story canonized in recent pop culture thanks to Lin-Manuel Miranda and his musical "Hamilton."
Don't forget that Broadway has always been political, long before "Hamilton" made headlines when its actors chose to address Mike Pence as the then-vice-president-elect took in a show. More recently, actresses playing the Schuyler sisters in Chicago's "Hamilton" production spoke at the Jan. 21 Women's March. For his part, Miranda has been sharing protest signs with his lyrics along with articles about how the new administration could affect scientists and researchers. (His wife, Vanessa Nadal, is a scientist.)
Let's not forget what Miranda said to those who suggested moving to Canada in the wake of November's election results:
If the connection between the revolutionary feeling in Miranda's catchy lyrics and the sentiment undulating throughout America's present day is unclear, we'll let these signs from recent protests do the talking. While signage isn't the most important part of a protest — issues are — clever wording just could catch the eye of a once-silent "Hamilton" fan and help her rise up.
Now that's what we call not throwing away your shot.
Know a story from your community of people fighting hate and supporting groups who need it? Send news tips to lovetips@huffingtonpost.com.
Related
Before You Go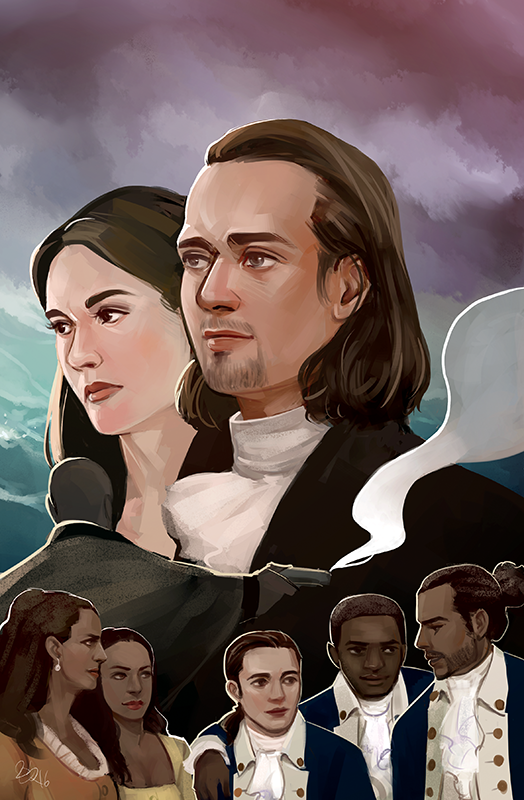 45 Illustrators Draw the 46 Tracks of "Hamilton"
Popular in the Community