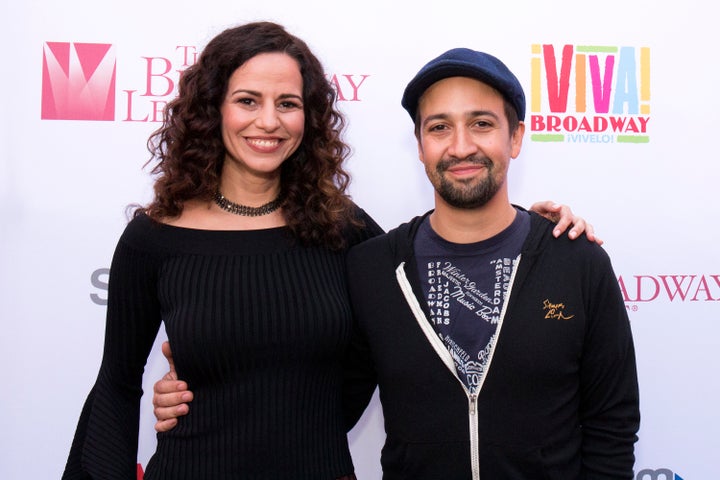 The Broadway singer-actress, 39, has enjoyed a working relationship with Miranda for more than a decade. In 2005, she starred in the Off-Broadway incarnation of the Emmy-, Grammy- and Tony-winning "Hamilton" composer's breakthrough musical, "In The Heights," as Nina Rosario, and reprised her role three years later when the show moved to Broadway. She made the leap into "Hamilton" in September 2016, and has been thrilling New York audiences as Angelica Schuyler since then.
So when it came time for Gonzalez to record her debut solo album, she knew she had to collaborate with Miranda, who is currently one of Broadway and Hollywood's hottest commodities, once more.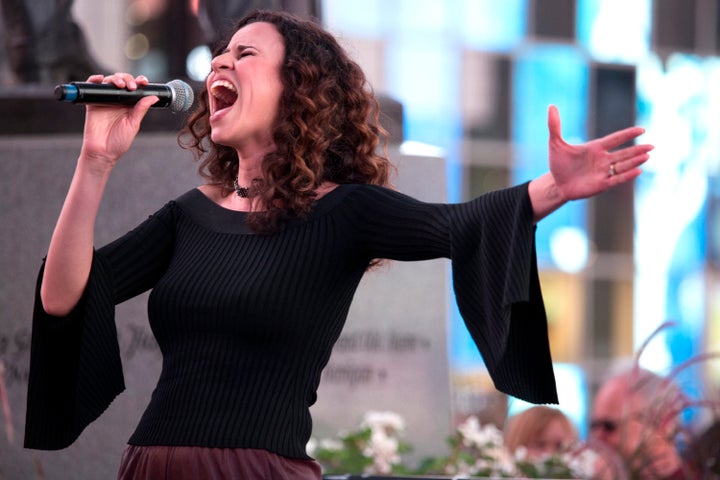 "I feel like my voice is synced with Lin after doing so many projects together, so I just called him," she said. "I said, 'Lin, I'm putting together an album, here's what I'm thinking, and I wouldn't want to have my voice out there without something written by you.' His heart and soul is in everything he writes."
The result is "Fearless," a pop and R&B-tinged anthem inspired, in part, by a social media effort Gonzalez launched in May after she posted a photo with her "Hamilton" co-stars with the hashtag #FearlessSquad on Twitter and Instagram.
Watch Gonzalez perform "Fearless." Story continues below.  
"So much of what is happening in the world right now is fear-based," she said. "A lot of my followers wanted to have a place where they could gave a sense of belonging, a place where they could have a support system." The original image racked up over 5,500 likes on Instagram and has since "turned into something more incredible than I could have imagined," she explained. "I wouldn't be where I am today without my fearless squad, so I wanted people who didn't have one to feel like they could have one."
Before she hit the studio, Gonzalez shared her parents' love story with Miranda, who then incorporated references to their relationship into the song's lyrics. Her California-born Jewish mother began corresponding with her father, a Mexican American migrant worker, as pen pals during the Vietnam War. They've since been together for 45 years.
Gonzalez's uniquely American background is another reason she's proud to count Miranda, who is of Puerto Rican descent and has written his musicals for racially diverse performers, among her "fearless squad."
"Lin has opened so many doors, because he's written our story," she said. "I've opened the door for other Latinas, but I also respect [stars like] Priscilla Lopez, Rita Moreno, Chita Rivera, who've opened the door for me in the theater world. It's because of them that audiences see us as people with stories everybody can identify with."
Gonzalez's album, which is also titled "Fearless" and due out Oct. 20, features music by Jennifer Nettles, Tom Kitt and Bill Sherman, who serves as her musical director. Four days after the release of "Fearless," Gonzalez will kick off a two-week residency at New York's Café Carlyle, where she'll perform many of the new songs live for the first time. She said she feels "ready" to make her Carlyle debut, joining Elaine Stritch, Bobby Short and other stars who've taken the stage at the iconic supper club.
"When you move to New York, it's the place you want to play," she said. "I'm sure that my father, who worked in the fields, never thought he'd have a daughter [on Broadway]. I want people to see my name, Gonzalez, and know that it's from a long line of hard workers, and I worked very hard to be there."
She added, "Being fearless, to me, means going after what moves your heart. I'm not afraid to fall because I have a lot of love that surrounds me."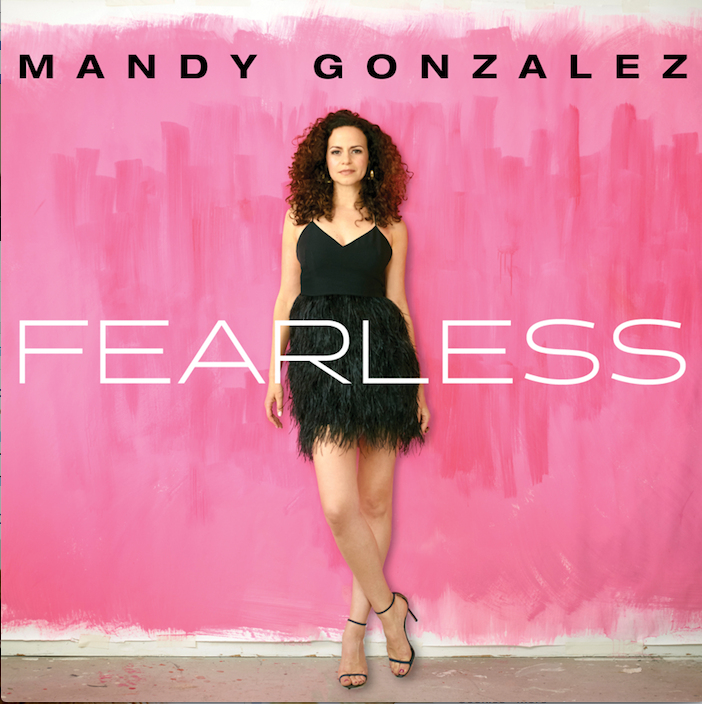 REAL LIFE. REAL NEWS. REAL VOICES.
Help us tell more of the stories that matter from voices that too often remain unheard.
BEFORE YOU GO