As Broadway hero Lin-Manuel Miranda stated in a tweet earlier today, he's been working on "The Hamilton Mixtape" for years. And his fans ― probably, the ones who celebrated #Hamilween earlier this fall ― are past patiently waitin' for the record to drop.
Thankfully, the man who brought America's first Secretary of the Treasury to the stage has good news: You can preorder the damn thing starting Friday, Nov. 4. But you can gaze upon "The Hamilton Mixtape" full tracklist (finally!) now.
There are tons of names to geek out over: The Roots are there, of course. Busta Rhymes, Sia, John Legend, Chance the Rapper, Nas. Regina Spektor and Ben Folds even got an invite! Our favorite collaborators, though? Ashanti and Ja Rule, who will both be featured on the track "Helpless." (Because they are always there when we call, guys. Also, they co-headlined a tour this summer, so they are technically reuniting again.)
Earlier this year, Tariq "Black Thought" Trotter of The Roots told EW that the mixtape would be a "sort of a love letter from both sides. One from Lin to the artists and M.C.s who inspired the songs that were part of the Broadway production and then on the other [side], from the artists who were inspired by 'Hamilton,' and who were massively affected in a great way by the experience of the play."
Related
Before You Go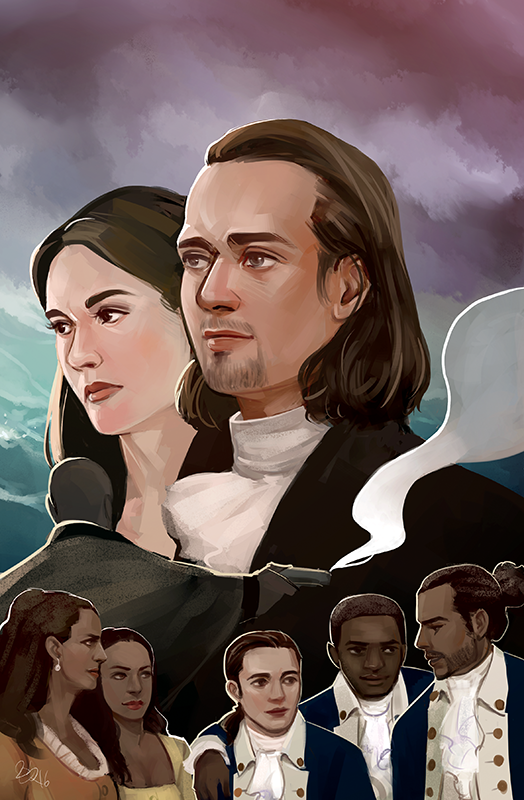 45 Illustrators Draw the 46 Tracks of "Hamilton"
Popular in the Community