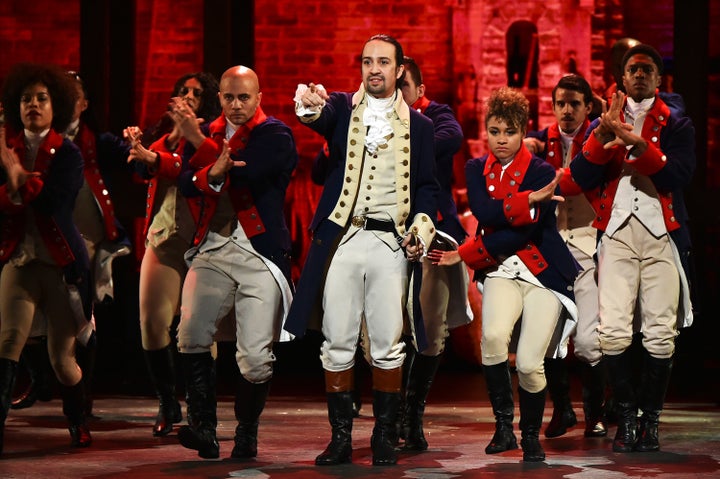 The station, available to listen to Monday, consists of songs from the mixtape, as well as other music hand-picked by the "Hamilton" creator.
The station's playlist includes songs like Tupac's "Hit 'Em Up," Boogie Down Productions' "Remix for P Is Free" and "The Sound of Music" from the very same musical. The diverse array of music represents the multifaceted sounds that influenced Miranda ― a lover of both hip-hop and musical theater ― growing up in the New York City neighborhood of Washington Heights.
As many "Ham" fans know, "The Hamilton Mixtape" ended up coming after "Hamilton: An American Musical," that wildly popular theater production created by Miranda and based on the life of statesman Alexander Hamilton. But it was actually supposed to be the other way around.
"The Hamilton Mixtape was actually the first idea I had when I picked up Ron Chernow's biography," Miranda told Pandora in an interview shared with The Huffington Post. "I thought that Alexander Hamilton's life lent itself incredibly well to the music of hip-hop and R&B, and I thought, This is my chance to get my Andrew Lloyd Weber on, write a concept album and have different rappers and R&B artists play the founding fathers while telling this incredible story."
The mixtape station also includes little soundbites from the Pandora interview. Here are a few other excerpts from the chat ...
Busta Rhymes is one of the first hip-hop artists to see "Hamilton" early at The Public. He sat in the front row, and I think he was the one I was most nervous about. I've been a fan of Busta's since "Scenario." I remember getting into a fistfight at Nobody Beats The Wiz for the last cassette single of "Scenario" on sale for $2.99. I've been a fan of Busta's ever since. The fact that he's on "The Mixtape" is a real dream come true for me.
On his childhood music memories:
It's weird, I have very few memories of my childhood that didn't have music involved in one way or another, whether it was my parents playing Celia Cruz and El Gran Combo at our birthday parties and Christmas parties, to my sister taking me to see "Beat Street" and "Breakin'" in the theater when I was a little kid, sort of at the dawn of hip-hop in popular culture in the early mid-80s. All that stuff has sort of informed my life, especially the cast albums my parents used to play. It was "Man of La Mancha," "Camelot" and "Sound of Music" on a loop growing up. All that stuff, I think, informs my work.
On listening to music in Washington Heights:
I think the music I grew up listening to uptown in Washington Heights and inward where I grew up has really informed my work. I mean, it's different layers of the Latino experience in the United States, from the Cubans and Puerto Ricans who came here in the '40s and '50s, to the Bachata and Merenge of the Dominican experience who came in waves in the '70s, to the sort of the Pan Latin experience that is now sort of the latest group in our neighborhood. This all forms together I think. I think these rhythms were something I grew up with and grew up listening to. I think that sense of syncopation, that sense of rhythm is in everything I do.
Other songs that played while we were listening to the station: "Memory" from the musical "Cats," "Opening: I Hope I Get It" from "A Chorus Line," and "Mind Playing Tricks on Me" by Geto Boys. A representative from Pandora told HuffPost that the playlist also includes songs from "Wicked," "Next To Normal" and "Fiddler on the Roof," as well as hits by Eric B & Rakim, The Beastie Boys and The Fat Boys.
This is a niche playlist, people. But for those who appreciate the mix of rap, R&B and showtunes, it will be melodic heaven.
Before You Go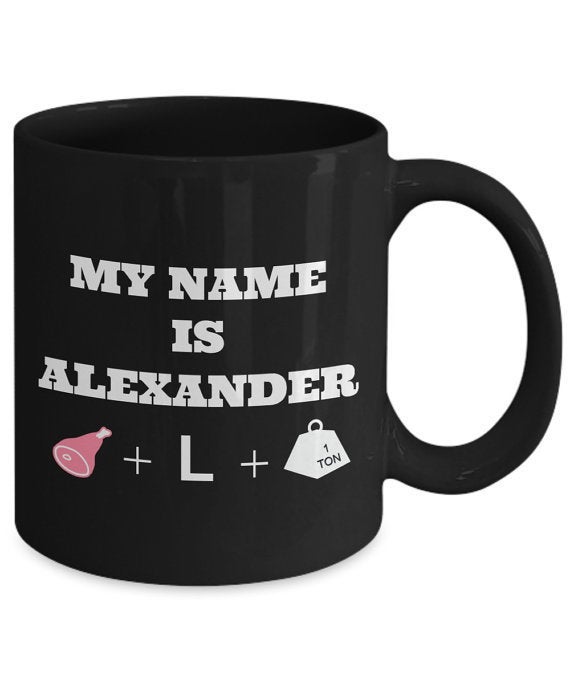 "Hamilton"-Themed Gift Guide
Popular in the Community