Just last week, The Huffington Post reported that President Donald Trump's administration might shut down the National Endowment for the Arts and the National Endowment for the Humanities. That means funding for national arts and humanities could decline, or worse yet, all but disappear.
Brady, who currently portrays Aaron Burr in the musical, says with Trump in the White House, it's more important than ever to support arts programming and initiatives, in addition to plenty of other important causes and rights that could be at risk.
"It's happened and it's happening," Brady told The Huffington Post. "And it's going to happen for four more years. And the reality of it is no matter where you fall — if you are pro-Trump or anti-Trump, he is the president. And what are we gonna do?"
"I think we need pieces of art like this to keep that fire burning so you just don't fall into a slope, like, 'Whatever, it's four years,'" he continued. "No, during these four years, what are you going to fight for? Fight for the arts. Fight for LGBT rights. Fight for the rights of every minority who gets kicked in the ass with every one of Trump's cabinet members being placed [in office]."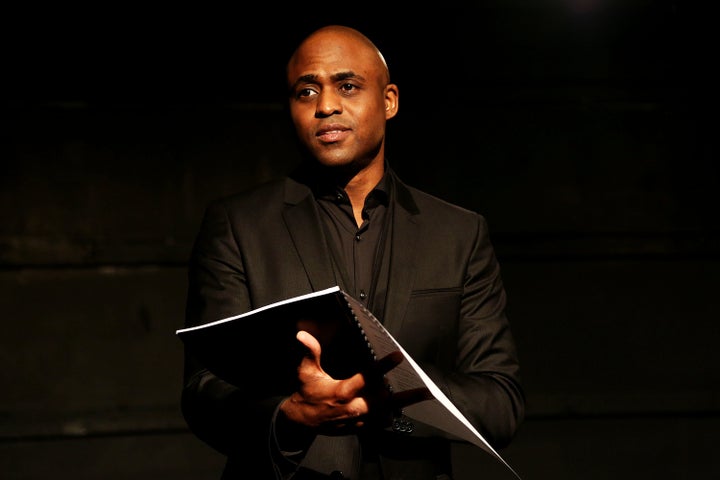 Brady is no stranger to theater, having previously starred on Broadway in "Chicago" and "Kinky Boots." So, it's not surprising that the all-around entertainer would make a plea like this.
"Go out, support the arts, [support] the things that he [Trump] is killing … By doing 'Hamilton' not only am I supporting arts, but I'm in art," he said. "I'm a trumpeter for the rights of all of us, especially being a black man in this country."
Of course, one could argue that "Hamilton" ― with its diverse cast and its historical storyline ― resonates even more now with what's happening in current national politics. But Brady says his interest in "Hamilton" first piqued in 2015 when Lin-Manuel Miranda launched the now Tony Award-winning musical.
"Ever since this began ― pre–Donald Trump circus ― it's resonated with what it means to be an American … Like the line, 'Immigrants, we get the job done.' My folks are from the Virgin Islands," Brady said, "just like [Alexander] Hamilton. It's inspirational to know that this little chain of islands can produce such greatness."
Brady stars in "Hamilton" at Chicago's PrivateBank Theatre through April 9.

Related ...
Calling all HuffPost superfans!
Sign up for membership to become a founding member and help shape HuffPost's next chapter
BEFORE YOU GO