Things you can buy with 10 dollars include a six-pack of beer, a knockoff Moleskine journal, a not-quite-new-release movie on iTunes, and an artisan cheese wedge. Now New York City students can add Broadway tickets to the list.
Yup, for less than the price of a movie ticket, the 11th graders of NYC can now score tickets to Lin-Manuel Miranda's hit musical, "Hamilton," thanks to The Rockefeller Foundation. The Foundation is offering $1.46 million to provide students affordable access to what are normally $70 tickets for special Wednesday matinee performances.
"Hamilton," based on Ron Chernow's biography of Alexander Hamilton, tells the tale of America's favorite dead white men -- the founding fathers. Far from a dull historical recounting, "Hamilton" opts for a radical retelling of our country's roots, featuring a black and Hispanic cast. Donning era-appropriate collars and wigs, the actors perform contemporary musical stylings, namely rap, hip-hop and R&B. And the dialogue mixes today's slang with legendary political speeches, yielding a mashup of past and present that captures that good ol' American spirit.
"Our goal is to ensure that all students have a shot to see 'Hamilton' and use its words, music and staging to further their enjoyment of American history," said producer Jeffrey Seller said in a statement.
For American history buffs, theater nerds, hip hop enthusiasts or people who can't resist a good bargain, check out "Hamilton." The student matinee begins April 13, 2016.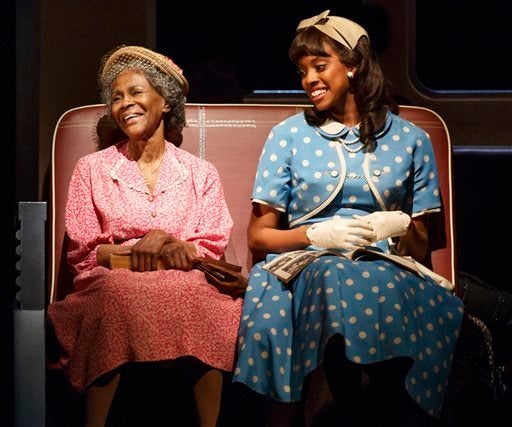 African-American Stars On Broadway
Popular in the Community