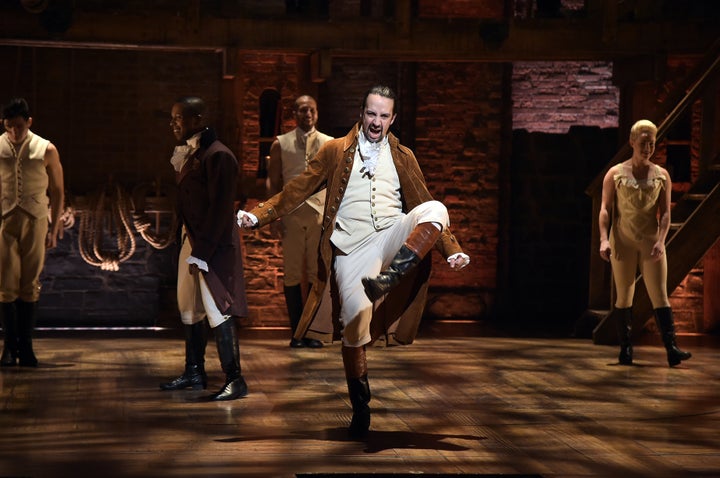 In a recent #Ham4Ham video (the digital version of the skits "Hamilton" cast members perform for lottery ticket hopefuls waiting in line in New York City), Lin-Manuel Miranda and company announced that they are traveling to Washington, D.C., to hang with the first lady and highlight its educational initiative program.
Last year, "Hamilton" partnered with the Rockefeller Foundation, the Gilder Lehrman Institute of American History and the New York City Department of Education to launch a $1.46 million program that provides "Hamilton" tickets to public school students at a cost of just $10 per person. Along with the initiative, the "Hamilton" team is working with history and theater classes to create a mini "Hamilton" curriculum for students and teachers that will incorporate studies and performances.
During their visit to D.C., set for March 14, the cast will hold a Q&A and perform a selection of songs from the show. Bonus: The first lady will introduce them to the White House, because even Michelle Obama can't get enough of Miranda. Of course, he's been at the presidential abode before -- in 2009, he performed "The Hamilton Mixtape," essentially, the basis for his wildly successful musical that debuted in 2015.
If you're still envious of the fact that basically everyone but you has been able to wrangle tickets or one-on-one performances with the "Hamilton" all stars, we leave you with this reenactment of the beloved musical, performed by peeps. We know it doesn't help, but it's hilarious.
CORRECTION: An earlier version of this article incorrectly stated that the "Hamilton" cast will be in D.C. on March 16.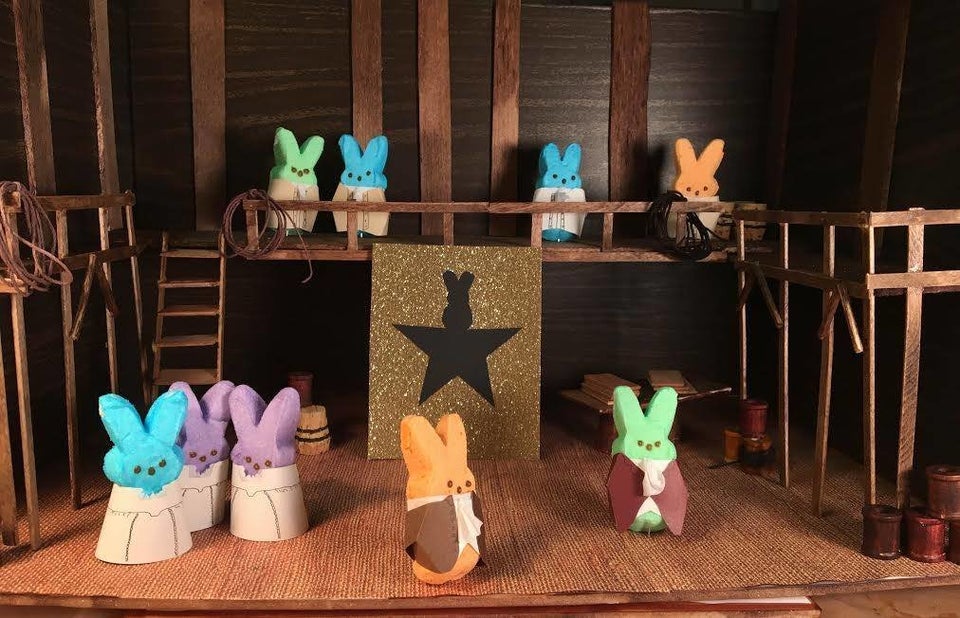 Peeps Re-create Hamilton Because We'll Never Get Tickets