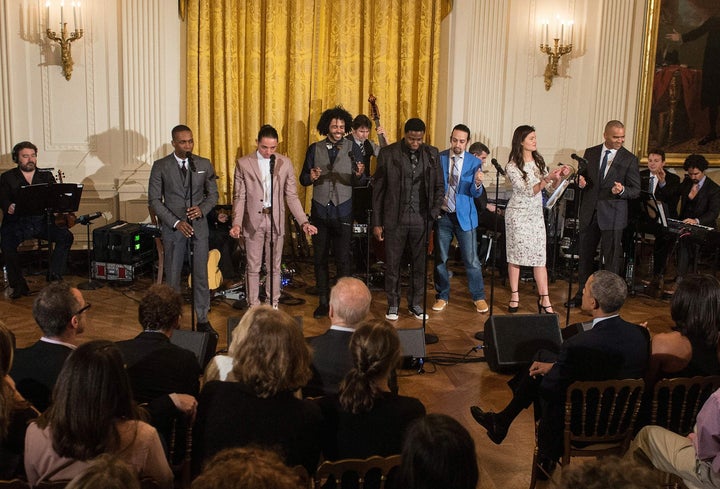 This week, the cast of "Hamilton" temporarily left Broadway behind and ventured to Washington, D.C., to perform in one of the most coveted venues in America -- the White House.
Their trip was heavily publicized by adoring media outlets, excited "Hamilton" stars on social media, and the White House itself. Nearly everyone with a wifi connection knew that creator Lin-Manuel Miranda and crew would be schooling the executive branch on why their hit show -- based on the life of Alexander Hamilton -- is winning Grammys, taking over YouTube, and generally inciting a wave of renewed interest in musical theater.
As the first lady noted, "We wanted to change things up here in the White House a little bit. We wanted to open the doors really wide to a bunch of different folks who usually don't get access to this place."
But the really revolutionary part of Miranda and his dapper blue suit making waves in the the White House Cabinet Room? The fact that Obama's administration was honoring the importance of the arts -- and arts education -- in such a momentous and public way.
At a time when politicians are bemoaning liberal arts degrees as shallow luxuries taxpayers should not be expected to pay for, Obama invited the very people who've benefited from liberal arts education to demonstrate the power of creativity and performance where he lives and works. At a time when advocates for arts education have to fight for the inclusion of their letter -- "A" -- in the ubiquitous STEM acronym that prioritizes science, technology, engineering and math, the president and first lady welcomed a group of singers, dancers, actors and composers to underscore the cultural value of artistic work.
The reality is: "Hamilton" has not only changed the way we engage with Broadway, emphasizing that a musical production can tackle issues like immigration and race in big ways -- it's also proof that a man with a theater studies degree (Miranda) can become both a Tony Award winner and a MacArthur Genius.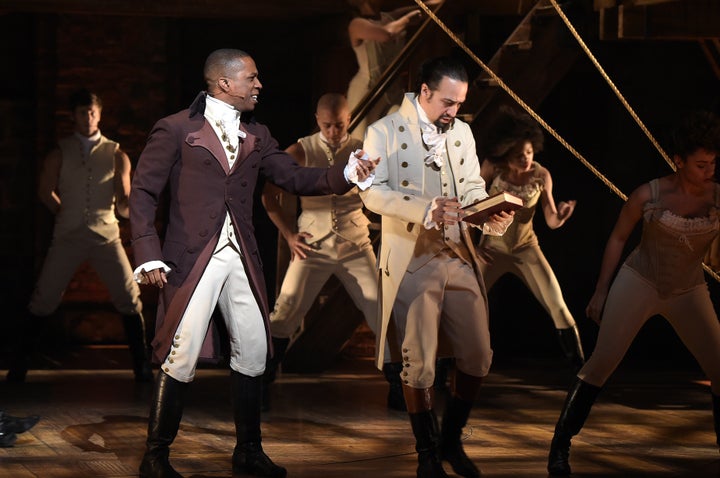 Many public figures outside of the presidency have spoken out in response to those who wish to denounce the humanities and arts, both as an integral part of early education and a viable subject in college.


"

My argument is not that we need less science," Fareed Zakaria told a University of North Carolina crowd this month, "it's that we need to understand that science alone cannot suffice to comprise the broad, deep kind of education that the United States has been good at."



"

Being able to think on your feet, approach tasks from different perspectives and think 'outside of the box' will distinguish your child from others," author and educator Lisa Phillips wrote in the Washington Post. "In an arts program, your child will be asked to recite a monologue in six different ways, create a painting that represents a memory, or compose a new rhythm to enhance a piece of music. If children have practice thinking creatively, it will come naturally to them now and in their future career."



"

We are not good at predicting what jobs are going to be required

in five years and 10 years down the road," Debra Humphreys, a senior vice president at the Association of American Colleges and Universities, pragmatically explained to The New York Times. "You run a huge risk when you say you are going to divert money from this major to that major."
But sometimes actions speak louder than words. In this case, a "Hamilton" performance at the White House practically screams "arts education matters." With every verse sung, we're reminded that young people who participate regularly in the arts are four times more likely to be recognized for academic achievement. With every on-stage smile exchanged, we're reminded that liberal arts degrees are anything but "useless" in the desirable tech landscape of today.
Beyond their performances, the "Hamilton" stars held a workshop with local students at the White House, who were there to help develop educational materials that expand upon historical concepts and ideas vital to the show. Last year, the musical partnered with the Rockefeller Foundation, the Gilder Lehrman Institute of American History and the New York City Department of Education to launch a $1.46 million program that provides "Hamilton" tickets to public school students at a cost of just $10 per person. Alongside the initiative, Miranda and his team worked with history and theater classes to create a mini "Hamilton" curriculum for students and teachers. The White House visit appeared to be an extension of these collaborative efforts, a brilliant endeavor that seeks to capitalize on what exactly makes "Hamilton"'s history resonate with all of us.
The musical, in short, tells the story of a scrappy young immigrant who forever changed the fate of America, using less embellished show tunes and more rap-heavy numbers (a method used by educators already). If "Hamilton" can get teens, let alone the majority of pop culture followers, to pay genuine attention to a Founding Father saga, its formula for captivating our senses is certainly worth replicating in schools. And perhaps the partnership between the Broadway show and New York's public schools will further illuminate the power of art in education overall.
Related
Before You Go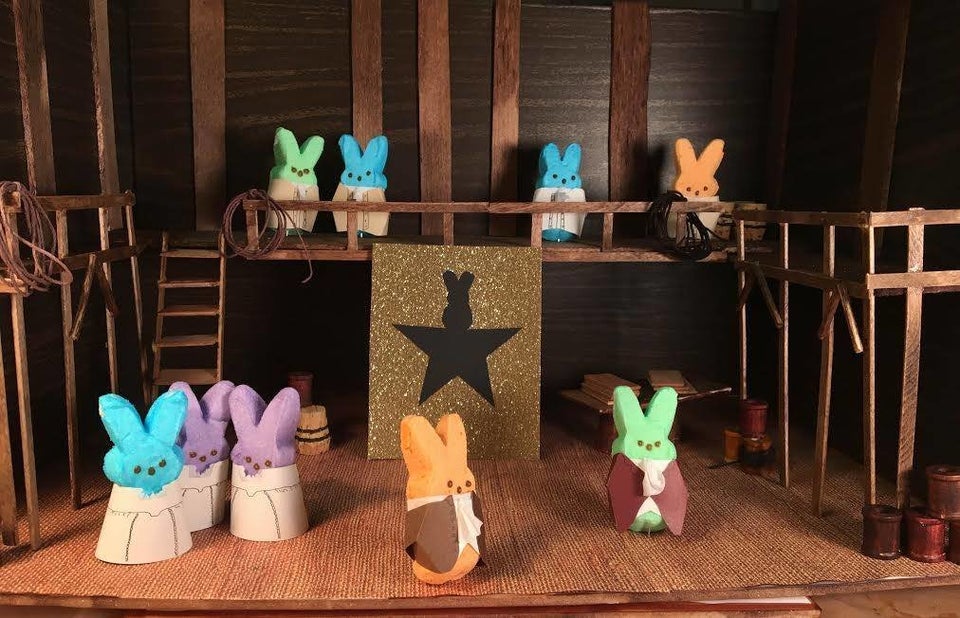 Peeps Re-create Hamilton Because We'll Never Get Tickets