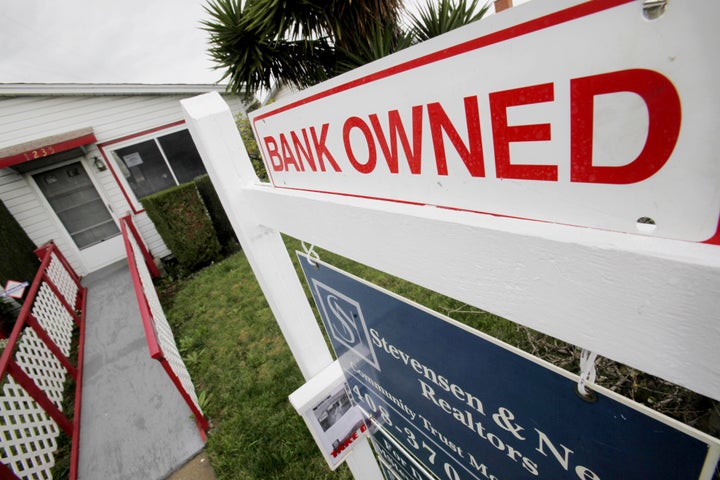 WASHINGTON -- The U.S. Treasury Department announced Wednesday that more than 600,000 homeowners across the country have been granted "permanent" mortgage modifications under the Obama administration's signature anti-foreclosure effort, the Home Affordable Modification Program.
The latest monthly release shows, however, that more than 800,000 homeowners have been bounced out of HAMP as of January.
So-called permanent modifications, which last for five years, typically reduce struggling borrowers' monthly payments by roughly $500 through reductions in the interest rate, extensions of the mortgage terms and temporary forbearance (though not forgiveness) of principal owed.
Of the 607,607 permanent modifications that have been started since HAMP's 2009 launch, 68,114 have been canceled. That means only 539,493 homeowners remain in active modifications. Combined with the three-month "trial" modifications that have been canceled instead of made permanent, 808,354 homeowners have been booted from the program.
When HAMP was announced, President Barack Obama said it would modify mortgages for 3 to 4 million homeowners. The Treasury Department has since disavowed that goal, arguing instead that the benefit of HAMP is that it has given foreclosure-bound homeowners a softer landing, soothed the devastated housing market and raised standards for the mortgage servicing industry.
A Treasury official said Wednesday that "by setting affordability standards and developing a framework for how mortgage servicers provide assistance to struggling families, HAMP has established critical protections for homeowners and has catalyzed improvements in modifications industry-wide."
Borrowers are eligible for HAMP if they meet several criteria, the most important of which is monthly payments that eat up more than 31 percent of monthly income. Servicers get $1,000 incentive payments for permanent mods, but housing experts have said servicing incentives remain tilted toward delinquency and foreclosure. Despite clear eligibility criteria, many borrowers have found themselves trapped in trial modifications that inexplicably drag on for far longer than the standard three months, as banks lose paperwork while simultaneously threatening to foreclose.
Federal auditors of the program have said that the program can make homeowners worse off and, in some cases, even cause the foreclosures it's designed to prevent. The problem, critics say, is that mortgage servicers face no penalties for violating program guidelines, because HAMP is voluntary.
"The fundamental flaw from the beginning was presuming the people who caused the mortgage crisis were somehow going to act in the public interest," said Prentiss Cox, a law professor at the University of Minnesota. "What was needed was, 'We just bailed you out with a trillion dollars and in return we're going to hit you in the head with a two-by-four if you don't [act in the public interest].'"
Popular in the Community