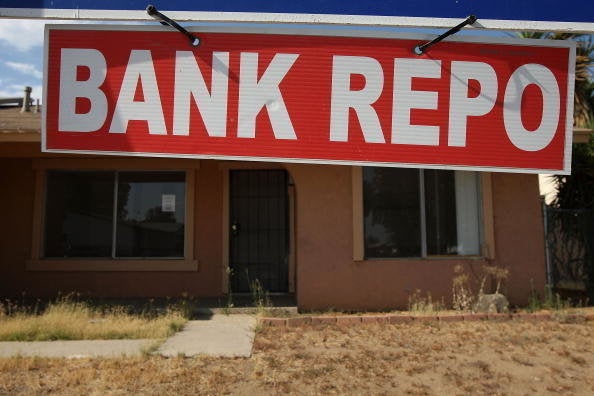 The number of homeowners receiving permanent relief under the Obama administration's primary foreclosure-prevention initiative hit a 10-month low as home prices dropped and repossessions jumped, threatening more homeowners just as the administration's aid program winds down.
Just over 33,000 homeowners had their monthly mortgage payments reduced in August for the next five years as part of the administration's Home Affordable Modification Program, Treasury Department data released Wednesday show. Obama promised in 2009 that some 3 to 4 million homeowners would be helped. About 449,000 borrowers have thus far received mortgage modifications.
The program, sold as a $50-billion effort, is unlikely to spend that much helping delinquent homeowners keep their homes. Nearly one and a half years into the program, only 1 percent of that money has been spent.
The effort, known as HAMP, was meant to keep homeowners from losing their homes while the subprime mortgage crisis was decimating property values and bank balance sheets. While the banking sector has stabilized, the housing market is still weak.
The Federal Housing Finance Agency reported Wednesday that home prices fell 3.3 percent in July compared to last year. Lenders repossessed more than 95,000 homes in August, according to California-based data provider RealtyTrac -- the highest monthly total the firm has ever recorded and a 25-percent jump from August 2009. And experts, including mortgage giant Fannie Mae, predict that home prices will keep dropping.
As repossessions mount, those prices will drop further. That will lead in turn to an uptick in delinquencies and foreclosures -- especially if the unemployment rate stays near 10 percent -- necessitating further aid.
But while HAMP is winding down, the administration "will continue to monitor the market closely in case more is needed," Raphael Bostic, an assistant secretary at the Department of Housing and Urban Development, said in a statement.
Meanwhile, less than 18,000 new homeowners entered HAMP last month for three-month trial plans -- the third straight month the number of new entrants failed to reach 20,000.
In sum, about 51,000 homeowners in August received either permanent or temporary reductions in their mortgage payment. But nearly 53,000 homeowners were bounced from the program, the fifth-straight month more homeowners were tossed from HAMP than new ones were helped.
Through August, more than 651,000 homeowners remain in HAMP. Yet more than 682,000 borrowers have been booted -- over 95 percent of them during the trial stage, Treasury data show. A senior administration official last month likened the situation to a tax cut without cost to the taxpayer.
But for those who remain, the median reduction in monthly payments is about $515, or 36 percent of the median original payment. Borrowers overall have saved about $3.1 billion in lower monthly mortgage payments through HAMP.
*************************
Calling all HuffPost superfans!
Sign up for membership to become a founding member and help shape HuffPost's next chapter