As many of us think about the next phase of our lives, it's fun to dream about the possibilities: globetrotting, changing the world, spending more time with the family. Dreams aside, there is a practical side to the whole retirement puzzle. Let's face it, if you are going to have an abridged employment situation or live off of savings, it's pretty important that the numbers work. Some people make their money go further by moving to less expensive parts of the country or even to other countries like Panama or Ecuador. But a few of us, who may have saved up a fair amount of money, can consider more "glam" places (read: expensive places) like the Hamptons on Long Island. Think swimming pools and movie stars. That's right, you could retire with the likes of Billy Joel and Ralph Lauren if you've got some extra pesos. On our retirement planning website, GangsAway!, we provide tons of info to help you figure out your next move.
Growing up on Long Island, we were always surrounded by beaches. No matter where you lived, the beach was at most 20 minutes away. And to the beach we went, often. But when we really wanted primo beach we'd head out east to the Hamptons. In the New York tri-state area it seemed that people in New Jersey would head down the shore and people in Westchester or Connecticut would head to Cape Cod. But Long Islanders -- we'd go to the Hamptons.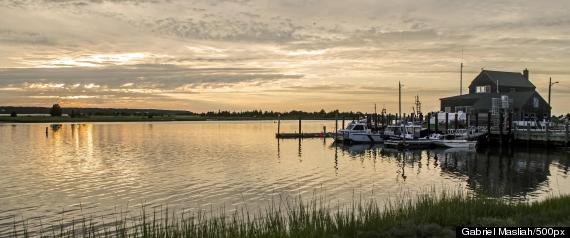 My parents went on their honeymoon in the 1950s to Montauk, which is the farthest tip of Long Island and is surrounded by water on three sides. When I was a kid, I remember driving out to the Hamptons and passing potato fields and farms, one after another. But the real estate boom in the 1990s and early 2000s changed all that. Good luck finding a farm out there now. With the increase in construction, so went the way of affordable summer jaunts and trips to the east end.
Why did so many of us go east to the Hamptons? In a nutshell, some of the world's most spectacular beach and nature areas out there. Years ago, there were all sorts of price points in the Hamptons, which include towns like Westhampton, East Hampton, Southhampton, Bridgehampton, Water Mill, Amagansett, and their scrappy eastern cousin, Montauk. And for some reason, Sag Harbor, which is not on the south shore of Long Island at all, but due north from East Hampton on the Long Island Sound, is also lumped in as another Hamptons destination.
Each town had its own distinct personality and price point. Today it's gotten so expensive that those distinctions have been fairly well leveled. However, traces of their earlier niches still exist today. So, if you have a fairly good-sized nest egg, love the beach, and want to make your retirement in the New York metro area, the Hamptons are an option. Living there will cost you a bit more than it used to and, of course, you'll have to deal with a lot more people who have also made the Hamptons their home.
I think the biggest change in the Hamptons, aside from the cost of living, is the charm factor. About 40 years ago, most of the Hampton towns were quiet little beach towns with mom and pop stores, art galleries, beach paraphernalia shops, and clam and lobster roll road stands. Today, not so much. Oh, there are several wineries as well as galleries in spades but the designers have rolled in and you can now shop for Ralph Lauren or Tiffany items in your flip-flops if that's your thing. So if you want a charming locale, but also itch for sophisticated shopping and dining with a bit of a scene, the Hamptons might be for you.
Pros: A few hours drive from New York City, beautiful beaches, great dining and entertainment options, a hospital in Southhampton, and lots of celebrity watching -- they are everywhere.
Cons: Very crowded in summer months, expensive, and crazy traffic on the single lane Montauk Highway that meanders through the Hamptons. Summer traffic is deadly.
But if the pros outweigh the cons for you, have a look at some of our Hamptons picks to see if you might find your nirvana in the same place as Billy Joel or Julianne Moore.
Cute, contained downtown that is a short drive from the beach. Small-town feel with mix of both large high end homes and smaller, more typical beach cottages. Although, Dune Road, which runs along the beach and is occasionally wiped out by hurricanes, is a bit of a monstrosity with oversized houses on lots that are too small for them, making it look like a rich people's tenement. But the rest of Westhampton is pretty and is also the closest Hamptons town to New York City and an option for many who want a shorter drive from the city.
Quiet town -- very small with a basic market, cafe, and liquor store. No main street or shopping. Beautiful beach, ideal for those who like the quiet life. Adjacent to Westhampton which offers more restaurants, shopping, and people watching.
Very small main street -- one main downtown block with minimal shopping, showcasing several independent proprietors. Best known for hosting the annual Hampton Classic Horse Show, which draws a big celebrity crowd.
Very small downtown and more on the quiet side. Side streets and neighborhoods are as picturesque as any of the other Hamptons towns. Close to Southampton and Bridgehampton if you are looking for good dining.
Located on the north side of the south fork, Sag Harbor is an old fishing town. Charming streets and quaint downtown. A little offbeat, artsy, quirky, different scene from the rest of the Hamptons. Traditionally known to attract the literary crowd and home to the well-known Bay Street Theatre. Great for sailing with many marinas and yacht clubs. The downside is no ocean beach since they're on the north shore of the bay. Residents go to Southampton public beach, wineries, antique shops, and The American Hotel, whose restaurant is known to have one of the world's most impressive wine lists.
The last of the Hamptons towns and furthest east before the 20-minute drive out to the tip in Montauk. Amagansett has a beautiful and quiet white sandy beach for residents. No real downtown but lots of small restaurants and local farm stands. Stephen Talkhouse, famous for hosting legendary musicians, is one of the few venues featuring live music.
One of the bigger downtown areas with lots of glitz and glamour. Film festivals, art galleries, high-end food joints, and exceptional beaches. Springs is a quieter, more neighborhoody section of East Hampton where you may find the real estate a little less pricey, but still not cheap.
This is where the old money lives. Lots of bigger, old homes and a thriving upper-crust social scene. Restaurants, lots of shopping, museums, university, fresh markets, more all-year-round residents, Southampton Hospital (that's important!), public beach, wineries, and farm stands.
Once the domain of blue-collar families and the last holdout for t-shirts and sneakers, Montauk has become the new hot spot over the last 10 years for the younger crowds. New restaurants, shopping, and consequently, higher real estate price points. But it still has charm with active docks, fishing industry, great surfing, and miles of beautiful beaches. Years ago the Rolling Stones holed up in the local Memory Motel and had one helluva party. Also, big surfing community for all you boomer surfer dudes.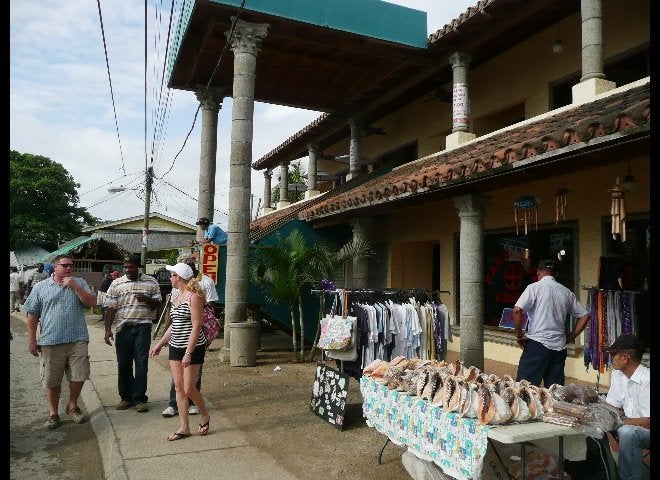 Fantasy Retirements
Related
Popular in the Community