There's been a great disturbance in The Force. The two filmmakers directing the upcoming "Star Wars" film about Han Solo are off the project four months into filming.
Phil Lord and Christopher Miller, who directed "21 Jump Street" and its sequel as well as "The Lego Movie," are no longer helming the highly anticipated "Star Wars" film. Lucasfilm president Kathleen Kennedy said in a statement:
The two directors responded to the decision on Tuesday.
"Unfortunately, our vision and process weren't aligned with our partners on this project," they stated. "We normally aren't fans of the phrase 'creative differences' but for once this cliché is true."
The filmmakers were fired after clashing with Kennedy as well as the film's executive producer and co-writer Lawrence Kasdan, among others, Variety reported.
"Kathy, her team and Larry Kasdan have been doing it their way for a very long time. They know how the cheese is made and that's how they want it made," an unnamed source told the website. "It became a very polarizing set."
One clash was over the nature of Han Solo's character, per The Hollywood Reporter.
Production will be shut down for several weeks as the new director steps in and gets up to speed.
Ron Howard and Joe Johnston are the top contenders to replace Lord and Miller. Howard, who won an Academy Award for 2001′s "A Beautiful Mind," is the leading candidate, Deadline reported.
The film stars Alden Ehrenreich as Han Solo, Donald Glover as Lando Calrissian and Joonas Suotamo as Chewbacca. Phoebe Waller-Bridge, Emilia Clarke, Woody Harrelson and Thandie Newton also have unspecified roles in the movie.
Disney said the still-untitled film is set for release on May 25, 2018.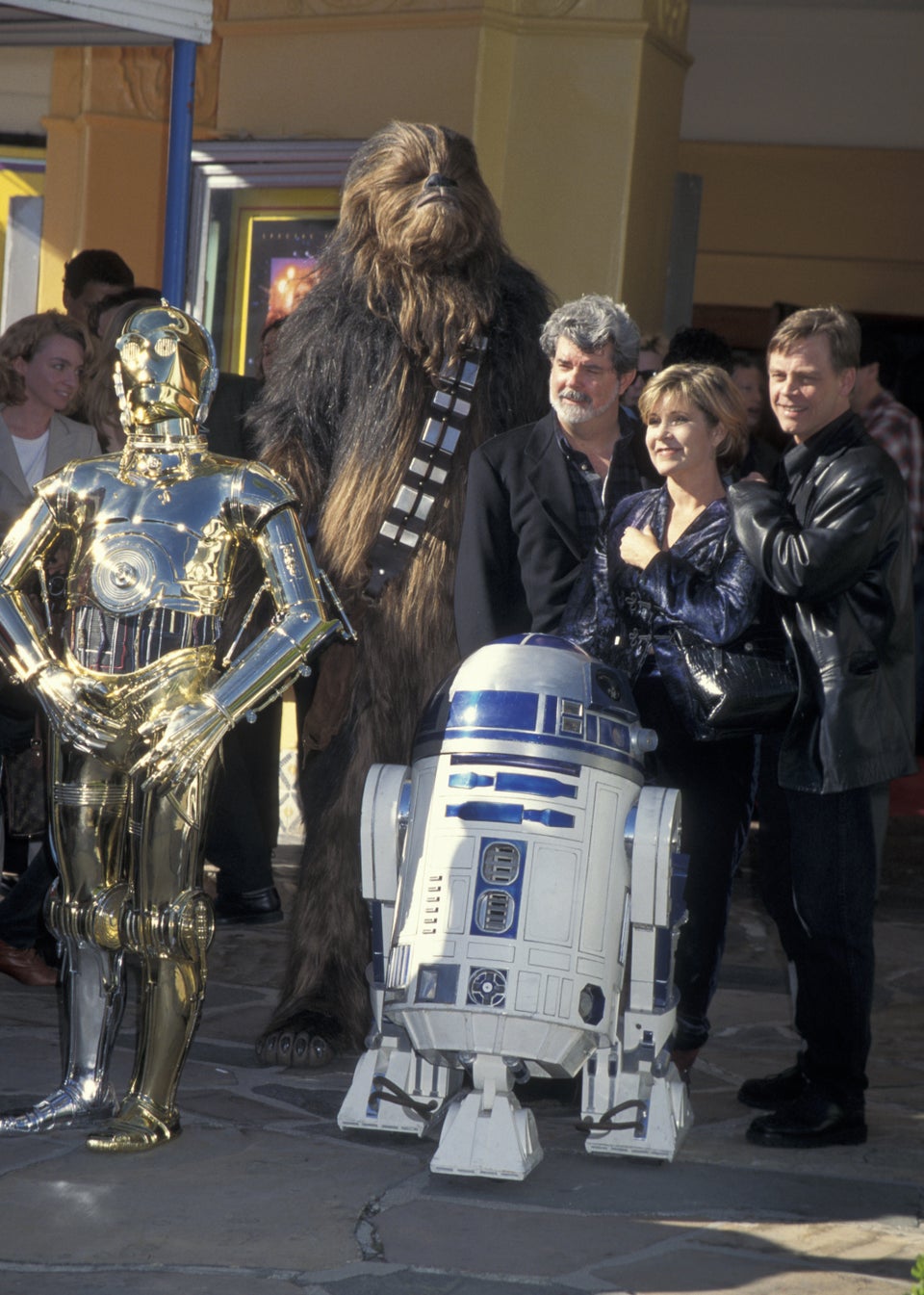 "Star Wars" Premieres Through The Years
Popular in the Community