A gunman killed several people and left at least five others wounded in the German city of Hanau on Wednesday evening in what officials say was a xenophobic attack.
At least nine people were killed in shootings at two hookah bars in different parts of the southwestern German city near Frankfurt, according to regional public broadcaster Hessischer Rundfunk. Two more people, including the suspect, were later found dead at the suspect's home, authorities said.
Peter Beuth, interior minister of the German state of Hesse, said Thursday that the second fatality was the suspect's 72-year-old mother.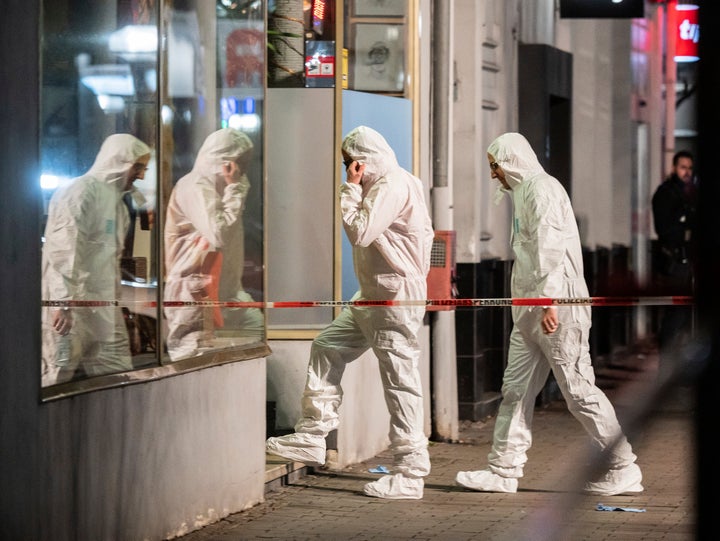 "There are currently no indications of other perpetrators. Investigations into the identity of the victims and the suspected perpetrator are ongoing," local police said in a statement, The Guardian reported.
The suspected gunman was a 43-year-old German man identified as Tobias Rathjen. He had a firearms license and was a member of a gun club, Beuth said. Before the attack, he uploaded a 24-page document to his personal website in which he expressed bizarre conspiracy theories about mind control and racist beliefs against ethnic minorities.
Days prior to the attack, the gunman also posted a lengthy video to YouTube in which he spoke in English and referenced far-right conspiracy theories. The attack appeared to have been motivated by racism and right-wing extremism, Chancellor Angela Merkel told reporters Thursday.
The dead included five Turkish nationals, Turkey's ambassador in Berlin, Ali Kemal Aydin, told state broadcaster TRT Haber, according to Reuters.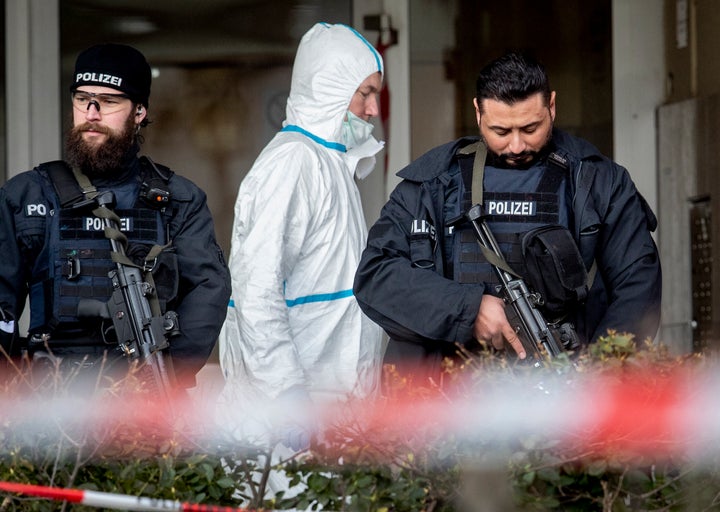 "There are many indications at the moment that the perpetrator acted on right-wing extremist, racist motives, out of hatred towards people of other origins, religion or appearance," she said. "Racism is poison, hatred is poison and this poison exists in society and it is to blame for too many crimes."
Beuth also said xenophobia was motive.
"What we know so far is that there is definitely a xenophobic motive. Whether there are claims of responsibility or documents, that's still being investigated," he told reporters.
The suspect reportedly left behind a letter that confessed to the attack and detailed his racist and conspiracist beliefs, according to various local reports. He also uploaded a video to YouTube in the days before the shooting that outlined similar conspiracy theories and offered a "personal message to all Americans," VICE News reported.
Police said the first shooting occurred at the Midnight bar, located in the city center, at around 10 p.m.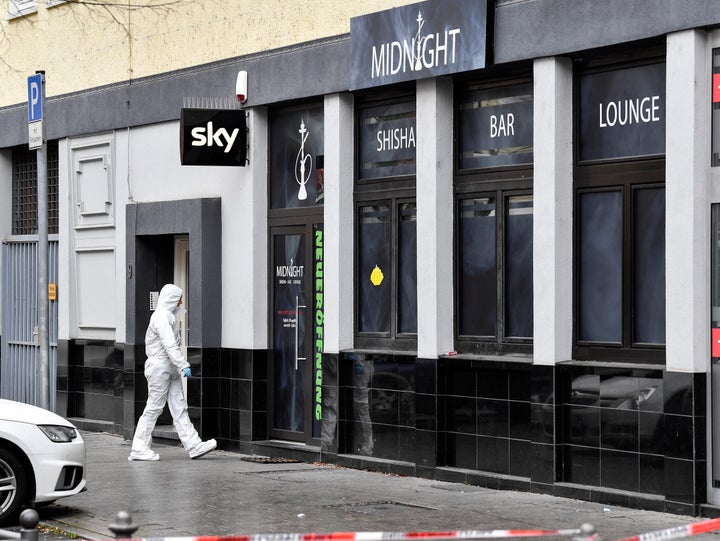 The assailant is believed to have fled the scene by car. A second shooting then occurred at a different bar called Arena.
According to The Guardian, a massive manhunt was soon launched for the suspect involving dozens of armed police and a helicopter.
İbrahim Kalın, who serves as chief counselor to the president of Turkey, expressed his sympathies to those killed.
"I wish God's mercy to our citizens who died in the racist attack last night in Germany," he said on Twitter. "Racism is a collective cancer."
Far-right extremist attacks are an increasing concern in Germany. Earlier this week, authorities arrested 12 people on suspicion of plotting a far-right terrorist attack. Last October, a far-right extremist killed two people during an attack at a synagogue and kebab shop in the German city of Halle.
Calling all HuffPost superfans!
Sign up for membership to become a founding member and help shape HuffPost's next chapter