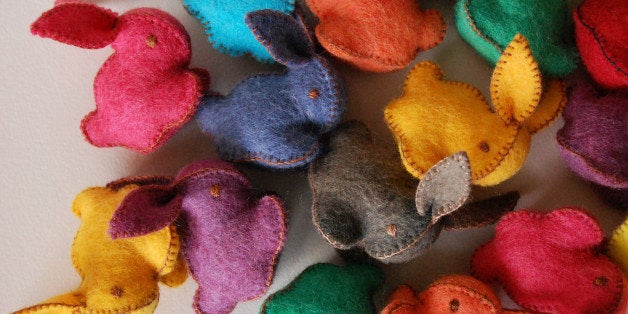 The precise details of the transaction are subjection to revision and addition, but the basic outline of the Brooklyn-based company's financial details and strategy are unlikely to change much, if at all. Etsy generated $195.6 million in revenue last year, up 56.4 percent from 2013, according to documents filed with the U.S. Securities and Exchange Commission.
The details also show that as Etsy begins the process of going public, the company is in transition: It's making less and less money selling things to customers and more and more money selling services to sellers.
The share of the company's revenue that comes from what it calls its "marketplace" (aka the website itself), have fallen for three straight years. In 2012, the marketplace revenues made up 74 percent of the company's total revenue, according to the filing. In 2013, it was down to 63 percent; in 2014, 56 percent. At the same time that the marketplace's revenue share fell, the company's only other major source of revenue, what it calls "seller services," rose: from 21 percent in 2012, to 34 percent in 2013, to 42 percent in 2014.
What exactly are the seller services Etsy offers? Three things, which basically amount to artisanal logistics: promoted listings, payment processing and shipping labels. In other words, more and more of Etsy's revenue is coming from a combination of what are essentially ads, payment fees and logistics support. Those deeply dull offerings mean Etsy is competing with decidedly un-handmade companies like PayPal (for payments), Facebook (for ads) and FedEx and UPS (for shipping support).
But, as the company says in the "Path Forward" section of its filing, these services "help an Etsy seller spend more time on the pleasures of her craft and less time on the administrative aspects of her business."
This whole strategy relies, of course, on the unlikely proposition that Etsy can, over the long term, compete with UPS and PayPal on price, or the more likely idea that sellers simply like Etsy and want their products affiliated with Etsy in a way they don't like or feel affinity for a corporate death star like Facebook, where anyone can pay to have anything promoted. Etsy is self-selective, and that's part of the appeal for people who want to promote products on it.
The strategy may work. Big companies are annoying and not a pleasure for super-small businesses to work with. On the other hand, convincing a tiny producer of handmade coasters that you are not a big corporation becomes a little harder when you are, in fact, a publicly listed company.
The problem Etsy will face as a public company is how to monetize artisans' trust and have it too.
Calling all HuffPost superfans!
Sign up for membership to become a founding member and help shape HuffPost's next chapter