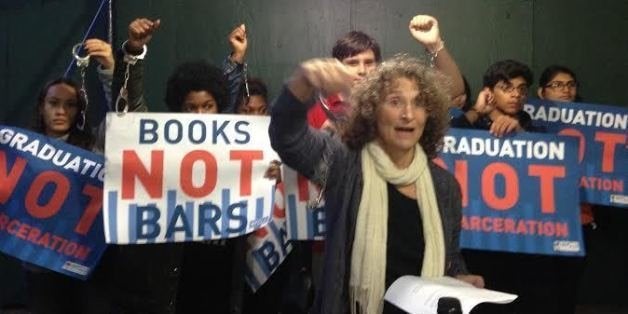 NEW YORK -- Alecia Cabral says her 5-year-old son, a child with special needs, still has "faint marks" on his wrists from when school safety officers tied him to a chair with Velcro straps.
"My son has trauma, he can't sleep by himself anymore," Cabral said in a statement Wednesday. "He sees cops and he hides."
It happened a month ago at a school in the Bronx. Cabral's son, Derick Marte, was restrained with fastening straps when he acted out during a gym class. By the time Cabral arrived at the school, Derick had calmed down, but the school safety officers, who are overseen by the NYPD, kept him tied to the chair for another 20 minutes.
"He transferred out of the school where it happened, but he still has trauma," Cabral said in the statement, which was read aloud at a press conference Wednesday by Donna Lieberman, executive director of the New York Civil Liberties Union.
"On his first day in his new school he said, 'Mommy, I'm frustrated, there are five cops in my school. You said it would be better,'" Cabral's statement continues. "There needs to be a better way. Kids with special education needs need support, not how they handcuffed my son like a criminal. I just don't want this to happen to anyone else. That's why I'm speaking out."
There are more than 5,000 school safety officers in New York City. Current guidelines permit them to handcuff students, even if they are only 5 years old, when the student "poses imminent danger of serious physical harm to self or others." Physical restraint, however, should be "discontinued as soon as imminent danger of serious or physical harm [...] has dissipated," the guidelines state.
On Wednesday, the NYCLU -- which has sued the NYPD in the past for its use of force in schools, as well as for wrongfully arresting students -- called for sweeping changes in the way the city's students are disciplined.
"We want an end to the use of handcuffs. We want an end to the control of school discipline by school safety officers," Lieberman said, calling on the city's Department of Education to revise the guidelines for the use of force in schools, and to start keeping track of how often kids are cuffed.
"School discipline is a matter for educators, not police," said Lieberman.
Fourteen-year-old Ben Roter wore a pair of handcuffs around his wrist as he addressed the crowd at Wednesday's press conference. Ben, a freshman at a Manhattan high school he wouldn't identify, said he'd seen three of his fellow students restrained and arrested this fall. School safety officers are a visible presence at his school, he said, while certain faculty members sometimes are not.
"While I see school safety officers every day, I haven't met my guidance counselor, or even know if I have one," he said.
Bernard Dufresne, a staff attorney for the nonprofit group Advocates for Children, called for more transparency when it comes to restraining students, pointing to the success of the 2010 Student Safety Act in reducing superfluous suspensions.
"Thanks in part to the Student Safety Act, which requires the [DOE] to report on the number of suspensions every school year, suspensions have slowly started to drop," said Dufresne. "Similarly, the DOE should have to report on the use of handcuffs on students, along with the number of arrests and summonses."
Lieberman also called for "an end to a regime where kids get summonses, hundreds of times a year, for the offense of disorderly conduct" -- an offense that she described as just misbehavior, "not criminal misbehavior."
In both 2013 and 2014, over 90 percent of those arrested were black or Latino students, and nearly half of the arrests were for disorderly conduct.
City Councilwoman Vanessa Gibson said in a statement Wednesday that "improvements in the quality of education will have little lasting effect on New York's future if the doors of opportunity are essentially closed to students whose most vivid memory of their education is the view from the back of a squad car."
Lieberman said the NYCLU is working with Councilman Corey Johnson, among other members of the city council, on legislation that would require the DOE to regularly report how many students are being handcuffed in New York City schools.
The DOE didn't respond to a Huffington Post request for comment Thursday, although Schools Chancellor Carmen Farina told WNYC that the city's school discipline code will be revised "relatively soon." Farina said she's "confident that some of these issues will be resolved" regarding the use of force.
Several weeks ago, shortly after Derick Marte was tied to the chair in the Bronx, Mayor Bill de Blasio told reporters that "new policy will be announced quite soon clarifying the kind of restraint we expect in these situations."

Before You Go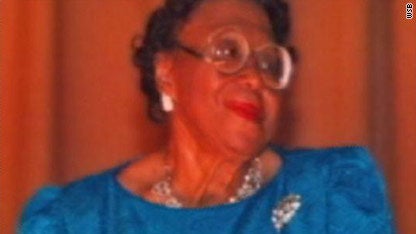 People Killed By The War On Drugs
Popular in the Community