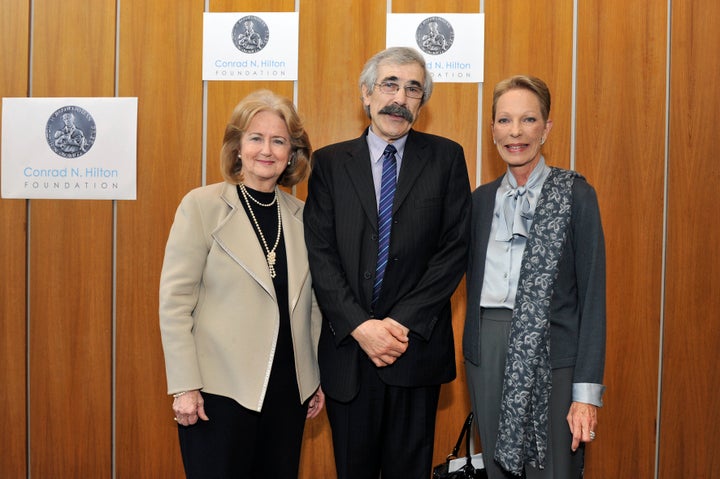 According to the foundation, this is the largest humanitarian award in the world, and it recognizes associations that have made outstanding contributions to alleviating human suffering. The award will be formally presented in Redwood City, Calif. on April 13, 2011 as part of the Global Philanthropy Forum.
In a press release, the foundation states that Handicap International is the "largest non-governmental organization providing assistance and advocacy for people with disabilities." It was named the award recipient for its work in assisting people with disabilities in situations of "poverty, exclusion, conflict and disaster."
In the official announcement on Tuesday, Foundation Vice President Judy M. Miller stated,
"People with disabilities are the most vulnerable in societies and Handicap International has transformed the way the world deals with this underserved group. Through 30 years of innovative leadership and advocacy by Handicap International, more and more countries are assuring that persons with disabilities receive the same rights as everyone else. Handicap International expanded from helping landmine victims to assisting those disabled from disease, injury, war or natural disasters, and millions of lives have been restored due to the work of this organization."
Handicap International was founded in Thailand by two French doctors in 1982, and is now headquartered in Lyon, France. It operates in over 60 countries and has seven national associations in its federation: Canada, France, Germany, Luxembourg, Switzerland, the United Kingdom and the United States, as well as an eighth office in Belgium.
ReliefWeb reports that earlier this month, Handicap International deployed two emergency response teams to Tunisia and Egypt to assist Libyan refugees. The organization has also coordinated various agencies already in place, set up distribution points and supported Tunisian hospitals. They plan to provide psychosocial support for refugees and address water and sanitation in the transit zones.
Handicap International also received the Nobel Peace Prize in 2007.
Popular in the Community