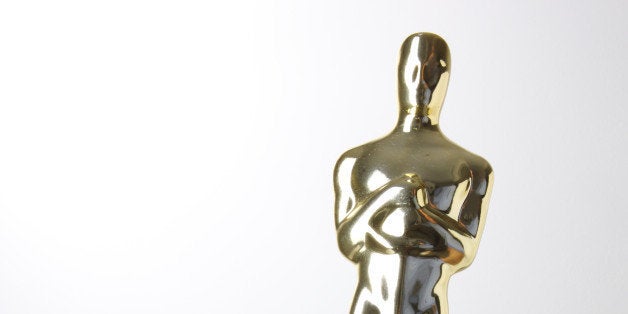 When Julianne Moore won the 2015 Best Actress Oscar for Still Alice, she became just the 10th actress past the age of 50 to win the prize. That's out of 88 winners. (There was one tie.) In its first 24 years of existence, only two Best Actress Oscars went to actresses out of their 30s - Marie Dressler, who was 63 when she won for Min and Bill in 1931, and Joan Crawford, who was 40 when she was recognized for Mildred Pierce in 1946.
But things have changed slowly over time, and in the past decade, three actresses on the other side of 50 (Helen Mirren, Meryl Streep, and Moore) have taken home the Oscar. Could it happen again this year? Here is a brief rundown of eight possible 2016 nominees, in reverse order of their chances at the prize.
Meryl Streep (Ricki and the Flash)
Streep's struggling rock & roll mom is not her best work, and the movie is mediocre. Under normal circumstances, she would not have a shot at a nomination. But this is freaking Meryl Streep, and she always has a chance.
Juliette Binoche (Clouds of Sils Maria)
Binoche is very good as the aging insecure star actress in Olivier Assayas' atmospheric character study. But in the on-screen story, her character is showed up by the young upstart played by Chloe Grace Moretz, and in the film itself, she is at least matched by the performance of Kristen Stewart as her assistant.
Sandra Bullock (Our Brand is Crisis)
There is little doubt that Bullock can play the hell out of "Calamity" Jane Bodine, a no-holds-barred political consultant brought in to manage a political campaign in Bolivia. But this is a genre - political satire - that traditionally does not fare well when it comes to awards. Due to open at the Toronto Film Festival next week.
Julianne Moore (Freeheld)
Could Moore go back to back? It has happened twice before, in the '30s with Louise Rainer and in the '60s with Katharine Hepburn. This movie, based on the true story of a New Jersey policewoman attempting to have her benefits passed on to her domestic partner, gives Moore another character in medical crisis while adding a potent political topic.
Charlotte Rampling (45 Years)
At 69, Rampling shows no signs of slowing down. She has a half a dozen films at various stages of production following this mysterious romance from Andrew Haigh, for which she has already won the top award in Berlin. However, US distribution still appears unclear, so it may not be eligible for consideration.
Patricia Clarkson (Learning to Drive)
Clarkson is a national treasure. She has been so good in so many things, on the big screen, on the small screen, on stage, that she sometimes gets taken for granted. She shouldn't be. Her latest effort with director Isabel Coixet has some shaky moments, but to see her play scenes with the superlative Ben Kingsley is a joy.
Blythe Danner (I'll See You in My Dreams)
Danner's stand-out performance in Brett Haley's gentle dramedy gives her a solid chance at her first Oscar nomination. The rapport she strikes up with Martin Starr's nerdy young pool cleaner makes for one of the best relationships in movies this year.
It was obvious from the very first trailer. This was the role Tomlin was born to play. She gets to do rage and cynicism, gentleness and humor, fear and in-your-face feminism. The movie as a whole is rather slight, and Paul Weitz's generally sharp and efficient screenplay occasionally veers into caricature. But Lily is pure dynamite, a strong contender to not only get nominated, but to win.
Tilda Swinton would have been on this list had her new movie A Bigger Splash not been pushed into next year. She still has a shot at a Supporting Actress nod for Trainwreck, one of a string of outstanding supporting performances she has delivered in recent years.
Of course, plenty of younger actresses, including Emily Blunt, Jennifer Lawrence, and Carey Mulligan (who has starred in two major releases this year) will get well-deserved attention. This has been a good year for actresses in general, and actresses past 50, once a rarity come Oscar time, are in strong position to get a little love from the Academy.
Calling all HuffPost superfans!
Sign up for membership to become a founding member and help shape HuffPost's next chapter