What do you do when it feels like your life is falling apart? How do you handle emotional pain?
Crises happen. When life gets messy, and it most reliably does, it is at times harder than hard to keep ourselves upright and unified in the middle of the craziness. Our bodies do weird things. Our brains do even weirder things in response. We get swallowed up by traumas from the past, engulfed by something that has happened, is happening, or that we're terrified won't ever stop happening.
Furthermore, the daily mix of worldly and personal woes is endless: kids struggling, marriages exploding, businesses collapsing, people dying, friends hurting, countries starving, contingencies battling, and bodies ailing.
Culturally we are indeed fascinated by suffering, not only because it moves us, but also because it reminds us that we are not alone in our struggles. Though we often skulk away from poignant feelings, we are also drawn to them, as they make us experience deeply what it is to be human. Still, dealing with the feelings is at times unbearable. We believe they will crush us and that we won't be able to move through their heaviness, their viscosity.
Life has uncannily provided some serious opportunities for me to re-investigate the wounds from my chaotic childhood. Knowing however that I have a tool kit when stuff starts brewing is huge. The question becomes not how to keep from ever feeling this way -- pain is inevitable -- but rather how I am in the middle of the pain.
When I feel like I am coming undone, there are the five things I like to do. When we work through these steps, the intensity of the giant tornado overhead changes. It no longer feels like we are the ones breaking apart. Instead, the tornado itself -- of harrowing feelings that make us want to freeze, hide, wail, give up, escape, die, you name it -- is what begins to break up.
Rather than falling apart in these moments, we instead crack open, in a wonderfully vulnerable and true way. Please hear this: Cracking open is not a terrible thing. From it, we become privy to an indescribable sweetness, yes the sweetness in pain that rises up from our willingness to not turn away.
Right here is where we behold the remarkable human spirit. Right here is where the jaw drops in wonder at our strength and unparalleled bravery.
Here are the five things I like to do, and that you can, in your own way, do too: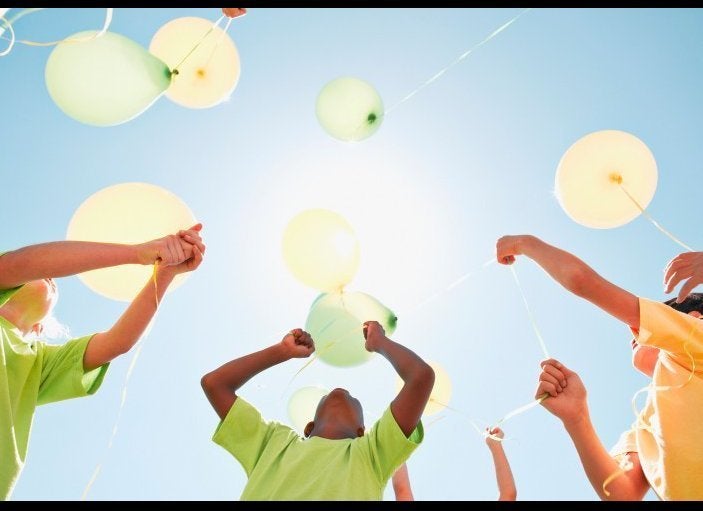 5 Simple Steps for Handling Emotional Pain