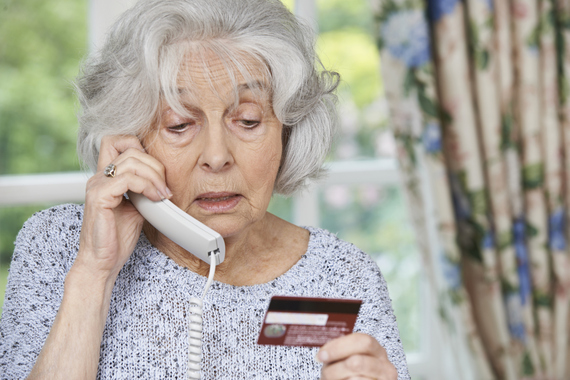 Alzheimer's disease continues to be one of the most prevalent conditions to face the senior community, with the number of individuals with Alzheimer's disease growing each and every year. While there are a number of serious side effects that come with this condition, one side effect of Alzheimer's that many seniors aren't aware of is the financial burden on this disease.
Approximately 5.2 million people in the United States today have Alzheimer's disease and that number is expected to triple by the year 2050. The average individual with Alzheimer's disease is expected to live between 8-10 years after their diagnosis, meaning seniors and their families must be able to cover care for at least a decade if not longer.
The cost of care for an individual with Alzheimer's disease can be extremely expensive and can quickly deplete any person's savings. The average assisted living facility in the United States costs around $43,000 per year. However, more and more individuals with Alzheimer's disease are in need of care beyond that which is offered in assisted living facilities. Many times, as the disease progresses, seniors will need to go to a nursing home in order to get the care they need. The average semi-private room in a nursing home costs over $80,000 a year, according to the Alzheimer's Association. As for those who want a private room in a nursing home, they can expect to pay around $253 per day or over $92,000 per year for that private room.
Other families will choose to have in home health care for their loved one but this can cost over $20 per hour, while adult day care, supplemented by care from a family member can cost around $60 per day. In addition to paying for the cost of care, senior family members will also need to be able to step in and cover things like bills, benefit claims, investment decisions and preparing tax returns.
Unfortunately, these are not expenses that Medicare will cover. While some of the ongoing medical treatments may be covered by Medicare, room and board for facilities such as nursing homes will not. For many families, this is an extremely difficult financial burden and one that can be extremely hard to handle. Other expenses include medical treatments, medical equipment, home safety modifications, mobility aides, prescription drugs, personal care supplies, transportation services and more.
With this in mind, it is extremely important for seniors and their families to try to plan ahead as much as possible and to save even more should they need some type of Alzheimer's care. Financial arrangements should also be made immediately once the senior is diagnosed, even if they don't need care right away. The good news is, there are professional legal and financial advisors available that specialize in preparing for and covering the costs of Alzheimer's care and these individuals can help any family make the preparations they need to cover their loved one's care needs.
The more prepared a family is, the more prepared they will be to help their loved one get the care and attention that they need and deserve.