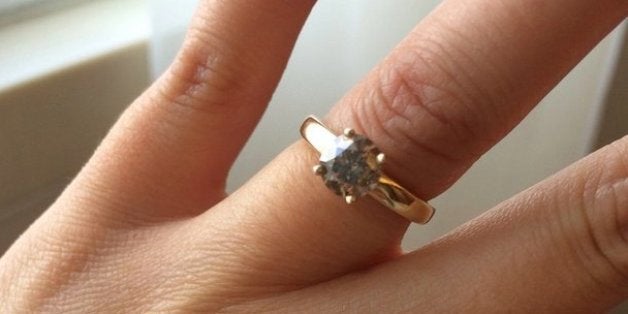 Rather than head down to the nearest Zales, one man decided to craft his fiancée's engagement ring by hand -- and the result is priceless.
Reddit user preis1 posted photos recently illustrating the step-by-step process he used to make the gift, which included melting down his grandmother's wedding ring, then adding copper into the yellow-gold band to "give it warmth" and finally, topping it off with a champagne-colored diamond.
The hard work paid off. The very first photo shows his fiancée wearing the ring, with the caption "The finished product. It fits."
He's not the first man to create a truly unique engagement ring. Earlier this year, an Oklahoma software developer made his fiancée's engagement ring out of a 1964 Kennedy half dollar.
Check out other unique engagement rings below.