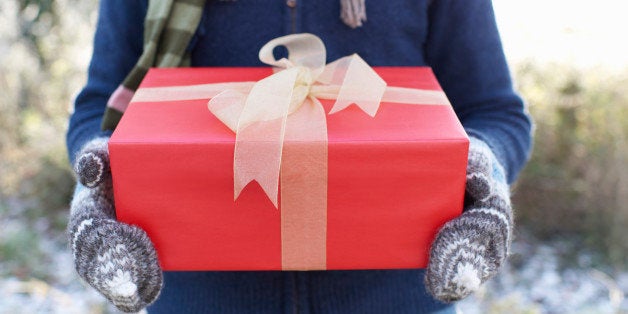 So you skipped the Black Friday mayhem in favor of some more thoughtful, homespun gifts this year -- and we don't blame you. But before you set your sights on making the Pinterest gods proud (and launching an all-out war against your stay-at-home, mom-of-the-year-earning sister-in-law), there are a few things you want to keep in mind.
And don't just take our word for it. We called on a pro -- Etsy's Merchandising Specialist & Freelance DIY Contributor Nicole Smith for help. Here are the five dos of handmade gifting she suggests:
DO: Start Early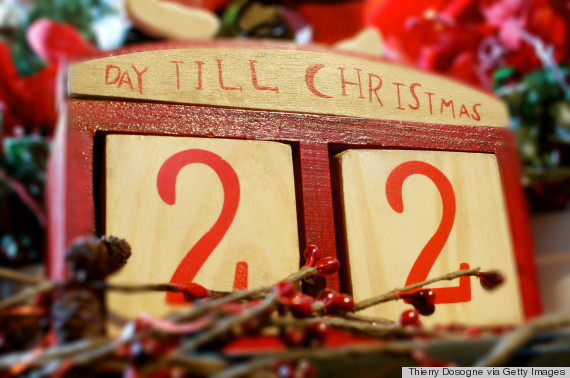 "To avoid stress later, it's always best to start as early as you can (think about a month ahead for involved ideas or if you have a lot of folks on your list). That way you have time to run back to the store if you run out of supplies, or you can have a do-over if you have any crafty mishaps. It's also easier (and more fun!) to craft while not under pressure, and you'll avoid silly mistakes if you're lounging around as opposed to frantically hot-gluing something the night before.
If you don't have time to start early, try to rein in your ideas to something that is actually doable in the time you have to spare. You might also want to stick to something that you've made before and you know you can master with confidence. [If not] you'll be disappointed in the results and probably rather put a "Secret Santa" label on it, as opposed to bragging that it was from you."
DO: Make A List (And Check It Twice)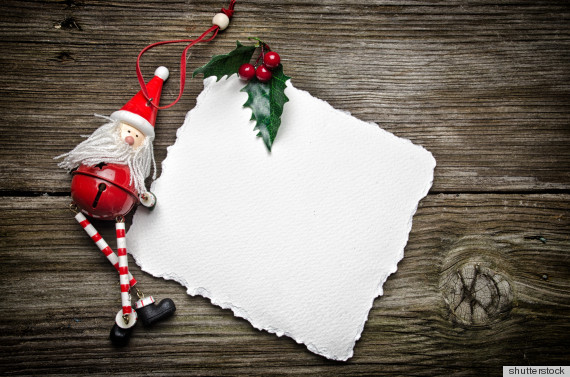 "If you have a lot of people on your list this year, the best way to get organized is to make a physical list of your giftees and write down what you'd ideally like to make each person. Next to each gift, write out how much time each item will take you and be brutally honest with those estimates. Does it sound like something you really have time for? Don't forget this is holiday season and you also need time to enjoy yourself and drink egg nog. Perhaps instead of making all things from scratch, you're simply personalizing a ready-made item you pre-purchased, or downsizing the amount of details you want to add."
DO: Use Things You Already Have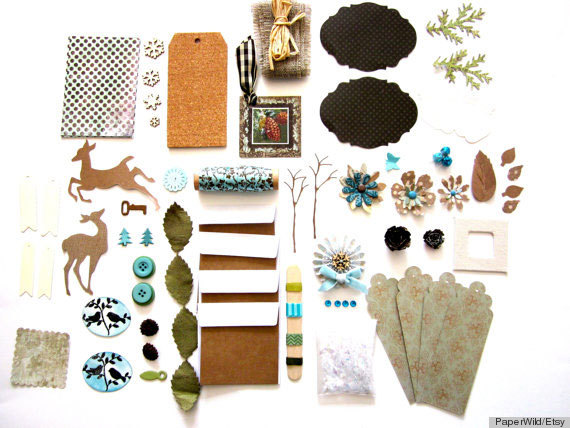 "Using household items as a jumping off point for many gifts can be a great time-saver and even sometimes help you stay within budget. Try quick embellishment techniques like stencils, applique, or embroidery to add a personal touch to aprons, napkins, towels, and even baby one-pieces. You can also add easy-to-apply trims to otherwise plain items like baby bibs or pillowcases. There are even special markers you can use to paint on pre-made ceramics and then cook them in your own oven to set the ink to create one-of-a-kind mugs, platters or ornaments."
DO: Know When To Call It Quits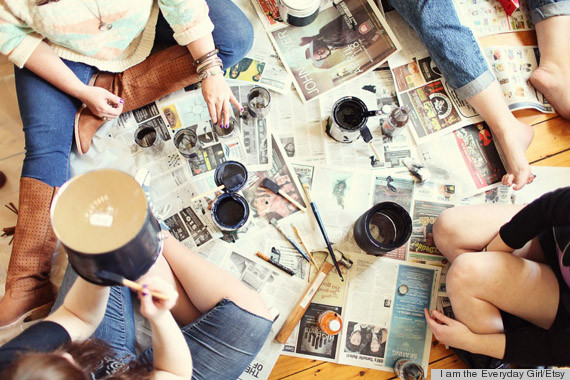 "If you find yourself up late at night, fingertips burned from the hot-glue gun or screaming at your knitting needles because they just won't behave, it's time to rethink what you're doing. You should also think about calling in a pro if it's a craft you've never tried before and it's just not going your way right away. If you still want to give a handmade gift and just don't have the bandwidth to get it done yourself ... you can also check out etsy.com/local to find events in your area where you can shop for unique gifts in person."
DO: Consider Giving The Gift Of DIY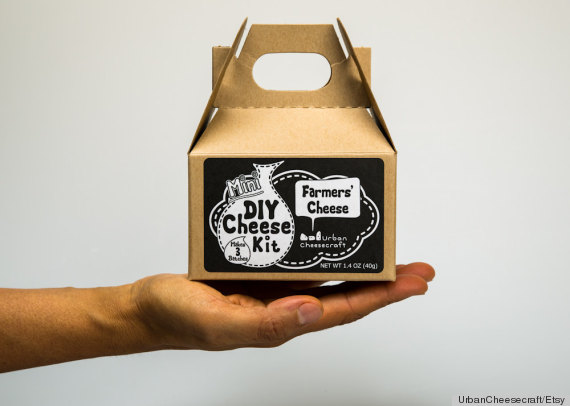 "Some trends I've seen are jewelry kits, a cross-stitchable cell phone cover or a DIY cheese kit."
Do you have a home story idea or tip? Email us at homesubmissions@huffingtonpost.com. (PR pitches sent to this address will be ignored.)