"No one looked up until it was too late," Elisabeth Moss says in a new video for Change.org.
The "Handmaid's Tale" star is joined by Samira Wiley, Ann Dowd, Alexis Bledel and other members of the Hulu show's cast and crew in the video, where together they encourage viewers to visit the petition platform and help "change laws and push for policies that improve people's lives."
The apt partnership between the dystopian adaptation and Change.org was announced Tuesday, a few weeks after "The Handmaid's Tale" earned an impressive 13 Emmy nominations. Since its debut on Hulu earlier this year, the show has been hailed for underscoring the importance of reproductive rights and the horrors of religious tyranny ― themes present in Margaret Atwood's classic 1985 novel and ever-relevant in today's political world.
"The whole message that Margaret was sending in the book is that big changes like this don't happen overnight. They happen very slowly over time, almost so that you don't know that they're happening until it's too late," director Reed Morano explained previously.
In a statement provided to HuffPost, Change.org's A.J. Walton emphasized the value of "everyday people taking action on the issues that shape our society."
"As the world's largest petition platform and hub for civic organizing, we're thrilled to team up with the cast and producers of 'The Handmaid's Tale,'" he said. "Art and social causes are intertwined [...] viewers want and crave the ability to keep a story moving long after the end credits."
"The Handmaid's Tale" Season 2 is set to begin filming this fall.
Before You Go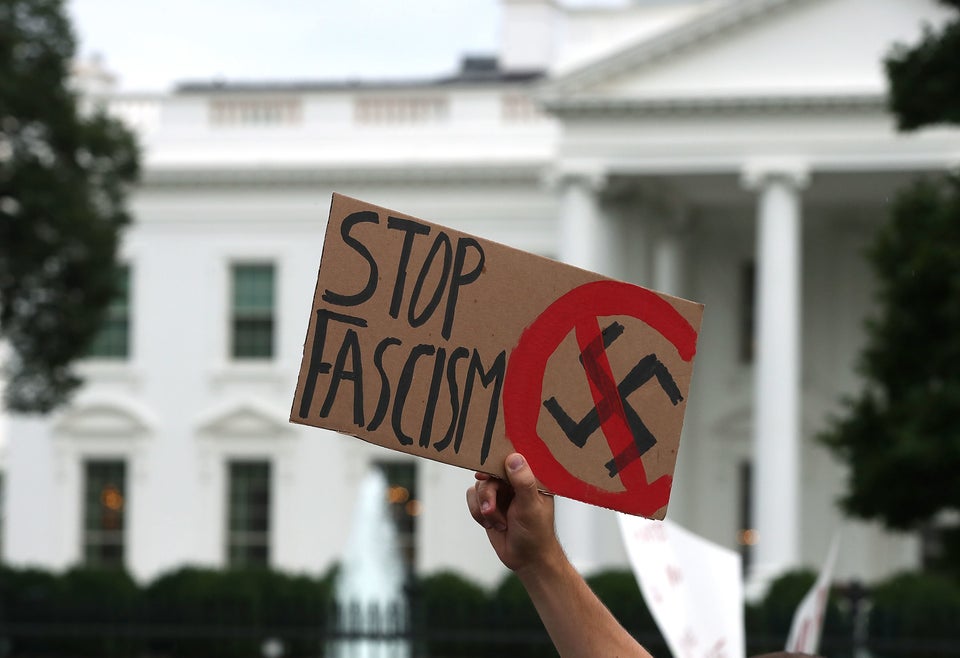 Anti-Hate Protests Against Trump
Popular in the Community