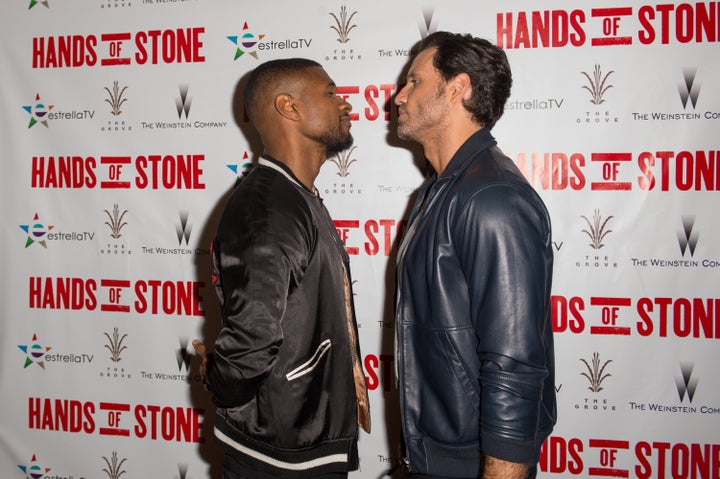 Venezuelan-born director Jonathan Jakubowicz knows his film, "Hands of Stone," stands out in Hollywood.
The movie sets out to tell the epic story of Panamanian boxing legend Roberto Durán, portrayed by Édgar Ramírez ("Joy"), and his long rivalry against boxer Sugar Ray Leonard, played by Usher Raymond. The film features two actors of color in top billing, but what truly makes the film remarkable, according to Jakubowicz, is that its Latino lead doesn't fulfill any negative stereotypes.
"Ever since I moved to Los Angeles, nearly every script I've been sent has featured Latin drug dealers, rapists, or criminals of some other kind," Jakubowicz writes at the beginning of his recent essay, "Why Latino Movie Stars Have Never Been More Necessary," for Vulture. "Everywhere I look in American movies and TV shows, I see few, if any, positive Latino characters. Even when the filmmakers are Latino, most Hispanics I see onscreen are criminals."
He especially points to the hateful rhetoric Republican nominee Donald Trump has been spewing since he portrayed immigrants as drug dealers, criminals, and rapists when he announced his candidacy last year.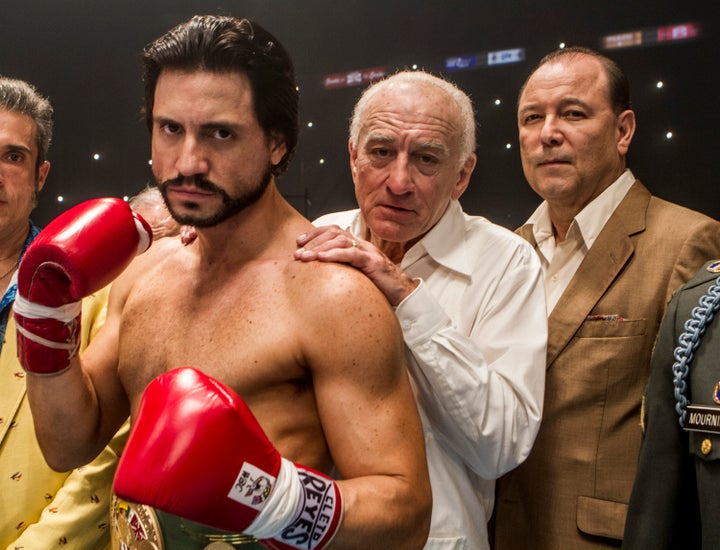 "Trump didn't invent the stereotype,"Jakubowicz wrote in his essay. "He's merely taking advantage of it for political gain, speaking to an audience that doesn't find his words offensive since they've come to think of Latinos in the way he describes them. On CNN or Fox News, we watch Trump calling Mexicans drug traffickers, and then we change the channel to any number of scripted shows featuring Mexican drug traffickers. If you've been fed the same idea for your entire life, as most mainstream Americans have, it's a lot easier to accept it as truth."
But Jakubowicz said that even before Trump appeared on the scene, there was a problem in Hollywood with how Latinos are portrayed. So he set out to create a project "about a positive Latino figure," that's when he found Durán's story.
The director wrote the script for "Hands Of Stone" in collaboration with Robert De Niro, who also stars in the film, and cast the film with up-and-coming actors of color. Yet, he writes, no studio in Hollywood wanted to finance it and many even suggested replacing the lead stars with white, non-Latino actors that had more star power. 
"I get it. Even in the era of CGI franchises, Hollywood runs on the star system. But we will never have a proven Latino movie star unless we cast Latino actors as Latino leads — and if you're telling the story of Roberto Durán, you have to come correct,"Jakubowicz wrote. "Boxing has been dominated by Latinos for decades, and yet there's never been a mainstream boxing movie with a Latino lead. Continuing that trend with our film would have been unforgivable."
Racism doesn't happen in a vacuum. It's always a consequence, never a cause."

Jonathan Jakubowicz, director of "Hands of Stone"
Eventually the director says he moved to Panama for a year in order to find the proper funding to make his film a reality. And emphasized that his success was an exception in an industry where most "movies with positive Latino leads simply don't get made."  
He also reasons that it's more important than ever that representation of Latinos be positive in Hollywood, considering what's being said of the community on the political stage.
"We cannot reverse a set of stereotypes without the help and unwavering support of the entire industry,"Jakubowicz concludes. "Racism doesn't happen in a vacuum. It's always a consequence, never a cause. A race-baiting opportunist can only take over a nation if his feelings are shared by the masses."
REAL LIFE. REAL NEWS. REAL VOICES.
Help us tell more of the stories that matter from voices that too often remain unheard.
BEFORE YOU GO
PHOTO GALLERY
16 Times Latinos Were Brutally Honest About Hollywood's Lack Of Diversity