Nobody voted to destroy Medicare or Medicaid. Candidate Donald Trump contrasted himself with other Republicans, and aligned himself with the overwhelming majority of the American people, by opposing all cuts to Medicare, Medicaid and Social Security. But it's far from certain that President Donald Trump will keep his campaign promise.
Only days after Trump's election, House Speaker Paul Ryan announced plans to destroy Medicare and instead give seniors an insufficient "voucher" to purchase insurance on the private market. Even though 55 and 60 year olds often can't purchase affordable insurance since they're too "expensive" to be profitable for the corporations, Ryan thinks putting 90 year olds on the private marketplace is a great idea.
Trump hasn't said a word (or tweet) in protest of Ryan's horrific plans. Instead, he appointed Ryan's House colleagues and close allies Tom Price and Mick Mulvaney to key cabinet posts. Both men have a long record of working to destroy Medicare and Medicaid. We are going to keep putting pressure on Trump to keep the promises he's made to the American people, and if the Ryan plan makes his approval ratings plunge even lower than they already are, maybe he will. But it's clear that he can't be trusted. Medicare and Medicaid need another line of defense.
That's why we've launched the Hands Off Medicare and Medicaid Tour around the country. The goal of the tour is to find three Republican Senators to vote against any reconciliation bill that cuts Medicare or Medicaid. Ryan has already made it clear that he plans to jam through his plan to gut Medicare and Medicaid using reconciliation—a process that Democrats can't filibuster—meaning it only requires a simple majority. There are currently 52 Republican Senators. So three Republicans are needed to defeat these attacks on our Medicare and Medicaid. This may be an uphill fight, but a winnable one - it's already clear that Ryan's plans are far less popular with Senate Republicans than they are in the House. Sen. Murkowski (R-AK) recently said she will almost certainly not vote to destroy Medicaid.
The Hands off Medicare and Medicaid tour is headlined by Jon Bauman, best known as "Bowzer" from the hit TV series and musical group Sha Na Na. We started in Maine at a packed house in Lewiston, ME followed by another packed house in Portland, ME. One gentleman snowshoed through the snowstorm to get there! At both of the stops, crowds of seniors made calls to Sen. Susan Collins' (R-ME) office to demand she pledge to vote no on any reconciliation bill that includes Medicare or Medicaid. We visited Sen. Collins' Portland office alongside her constituents to make sure Collins' office heard directly from her bosses. We have partnered with organized groups on the ground in Maine as well as our key activists to keep the phone calls and office visits rolling in.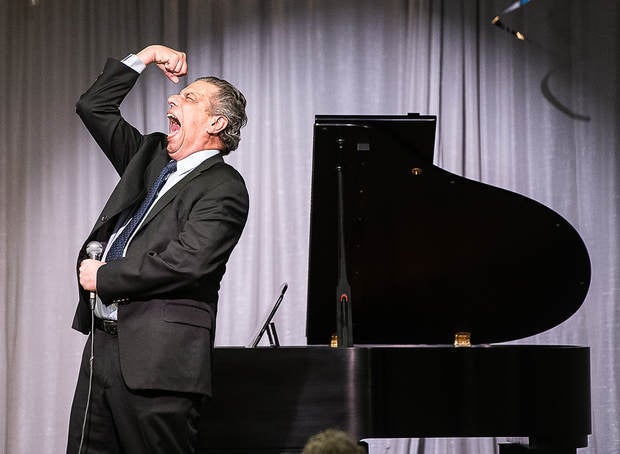 This month, we traveled to Arizona and teamed up with a group of fantastic retired teachers from the Arizona Education Association, the Alliance for Retired Americans and local seniors and activists for stops in Phoenix and Tucson. We had massive turnout of activists preparing to send a clear and unrelenting message to Senators John McCain and Jeff Flake (both R-AZ): Hands off Medicare, Medicaid, and Social Security!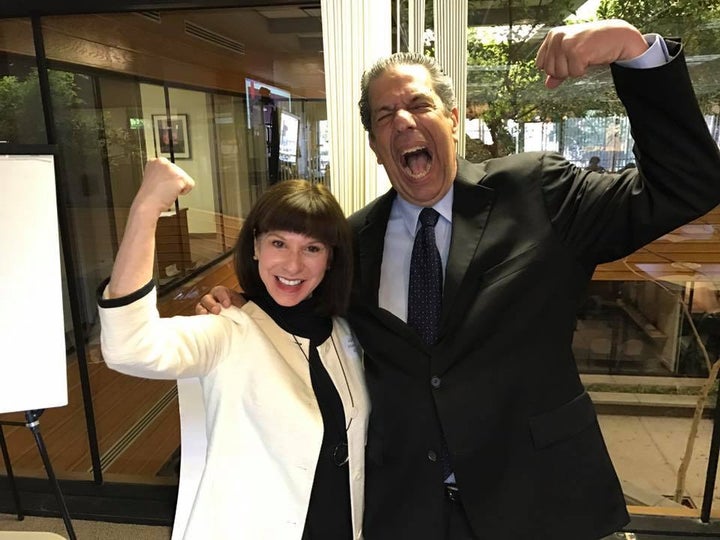 We heard dozens of stories from people who would be impacted directly by the destruction of Medicaid and Medicare and we joined them to visit McCain's Phoenix and Flake's Tucson offices. This is only the beginning. We are going to keep traveling all around the country, speaking to rooms filled with citizen activists, and spreading our message, including in song: "Bom-ba-ba-bom-ba-bom-ba-bom-bom, Hands off Medicare!"
Popular in the Community