Karen Lee-Duffell, who says she's had a membership at the Hands On Children's Museum of Jacksonville, Fla. for over three years, tells WTLV it felt "like a punch in the gut" when she was told by a staff member that she would have to pay more for the family rate than a pair of opposite-sex parents.
"She says, 'Oh wait no, you're going to have pay an extra $10 to add this other mom -- you can't have two moms,'" Lee-Duffell, a mother of two, is quoted as saying.
Meanwhile, a Facebook page calling for users to boycott the museum has over 1,000 likes, while an online petition has drawn over 1,300 signatures at the time of this writing. The petition, which can be viewed here, reads in part:
"There are many kinds of families in the United States. Some families do have a mom and a dad. Some have just a mom or a dad. Some families have a mom or dad and a grandparent. Some families have two moms or two dads. All families are entitled to be recognized as such and deserve to be treated equally by the businesses they patronize."
Meanwhile, Lee-Duffeell added: "We're members of the YMCA, we're members of the Cummer Art Museum, we're members of the Museum of Art and History, we're members of the zoo; all of these places have never had a problem with the fact that we're family and giving us the family membership."
Will Trinkle and partner Juan Granados had claimed that a club employee told him that although their membership application had initially been accepted, the couple and their son Oliver were not recognized as a family under Virginia law, according to The Roanoke Times.
Before You Go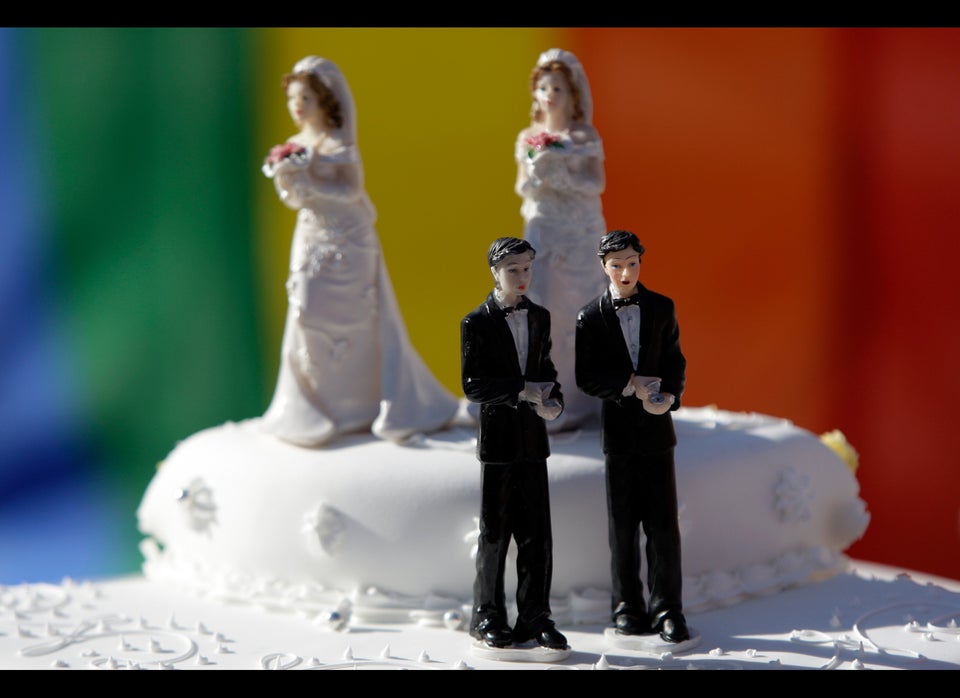 LBGT Service Cases
Popular in the Community