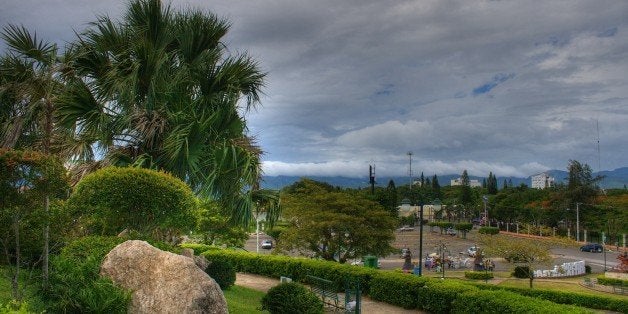 The 7 Días report, which cites comments made Wednesday by Santiago police spokesman Damián Arias Matos, contradicts a report in the country's leading paper Listín Diario from earlier the same day. Listín Diario, citing unspecified police sources, had reported that police had arrested two Haitian men who confessed to the crime.
The 7 Días article quotes Arias Matos as calling other reports "speculative and irresponsible," though he does not mention Listín Diario's story specifically.
The contradictory reports have lent uncertainty to a controversial case occurring against the backdrop of a racially charged citizenship and immigration debate in the Dominican Republic.
Local media reports don't agree on basic facts about the young man who died. The 7 Días article names the victim as "Algro Yan," while Listín Diario referred to him as "Jean Claude Harry." Another Dominican newspaper, Hoy, called him "Henry Clode Jean." Each of the news outlets estimates his age differently, with all the numbers falling between 19 and 23.
Most reports agree that the young man was known by the nickname "Tulile" and worked around the area of the park shining shoes before he was killed last week.
Fausto Rosario, director of the Dominican news site Acento, said police sources had fed his own reporters contradictory accounts of how the Haitian man was killed. He said that he viewed all of them skeptically.
"We've got four different accounts of this death," Rosario told The Huffington Post. "But from our point of view, this continues to be a hate crime."
He said he'd use that term to refer to the killing because of the severity of the violence, whether or not the suspects turned out to be Haitian.
Javier Valdivia, deputy editor of Listín Diario, told HuffPost Wednesday evening that the Listín Diario story was based on a written release that Santiago police sent to the paper's Santiago correspondent. Valdivia said he did not have a copy of that release immediately available.
"We have faith in our correspondent," Valdivia told HuffPost. "That's precisely why we published the article."
Listín Diario is based in Santo Domingo, the capital of the Dominican Republic, which is roughly 100 miles from Santiago.
Santiago police were quick to discount anti-Haitian sentiment as a factor in the killing, claiming instead that robbery was the motive. But the head of the national police, Major General Manuel Castro Castillo, later disputed that theory.
"It wasn't robbery," Castro Castillo said Friday, according to a report in Hoy. "Judging from the characteristics of the incident, several people were involved because first they strangled him and then they hanged him."
The national police did not respond to an email request to speak with Castro Castillo. Attempts to reach Arias Matos were also unsuccessful.
Several human rights organizations had initially raised concerns that the killing might have been connected in some way to ongoing tensions sparked by the Dominican government's recent moves to strip thousands of Haitian descendants of citizenship in the country.

A series of legal changes since 2004 have done away with birthright citizenship in the Dominican Republic. The country's constitutional court applied the new standard retroactively in a 2013 decision.
Facing international criticism over the issue, Dominican legislators passed a law last year that returned citizenship to some Dominicans of Haitian descent, while creating a pathway to legal residency for others. Human rights organizations including Amnesty International criticized the law as insufficient, however, and faulted the government for doing too little outreach.
This article initially reported that two Haitians had been arrested for the killing of the young Haitian man known as "Tulile," based on a Feb. 18 report by Listín Diario. This article has been updated throughout to address subsequent reports that contradict Listín Diario's version of events.
Before You Go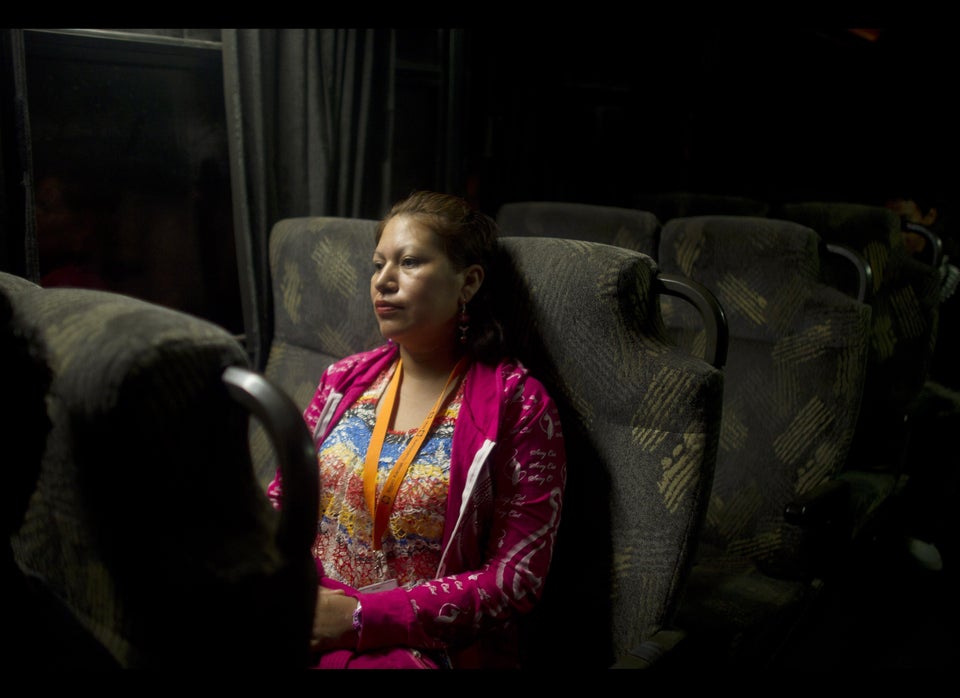 Families Separated By Deportation
Popular in the Community