Do you find yourself getting frustrated with your hanging wardrobe when you get ready in the morning? Do you leave clean clothes in your laundry basket for days on end because the idea of hanging them up rattles you to your core? And do you feel tempted to swear off your closet and work only with dresser drawers every time you open your closet and notice a shirt has fallen on the floor?
If you answered yes to these questions, you may have hanger hate. Encompassing disdain for the actual product, hatred for hanging things up and an irrational fear of disorganized closets, it is a serious condition that affects thousands of closet-owners worldwide and causes organization anxiety, cleaning stress and episodes of clutter-based panic. But the good news? Even if it's been a lifelong condition, it can be easily cured.
Because while "hanger" may have the "anger" written right in, you can knock out all that built-up aggression with these simple tips and tricks...
Permanently banish dry cleaner hangers from all your closets.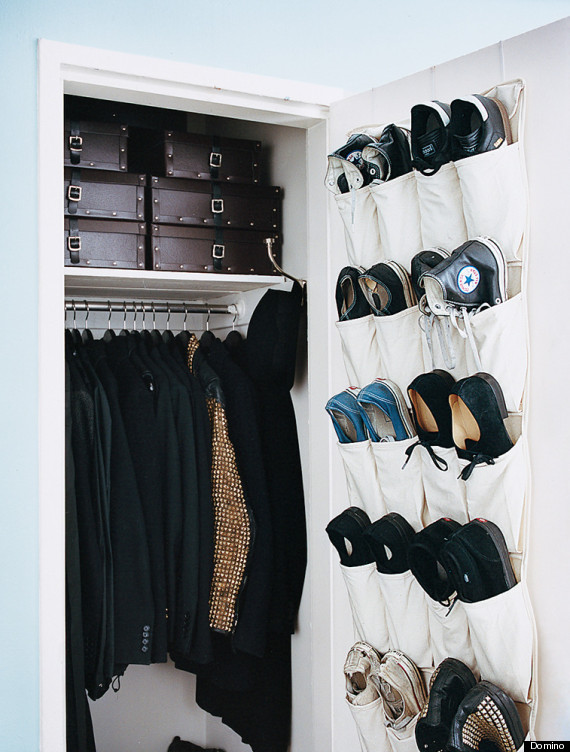 At the end of the day, they are cheap, ineffective and exist for the sole purpose of taking your clothes from point A to point B. They are not intended to last beyond that journey, and should be either recycled or returned to the dry cleaner. The same idea applies to the ones from a store. Yes, it may be nice to have a few spares lying around in case of emergency, but they won't hold your clothes as well as the real deal. Quality over quantity, folks.
Employ the help of velvet or wooden hangers, instead.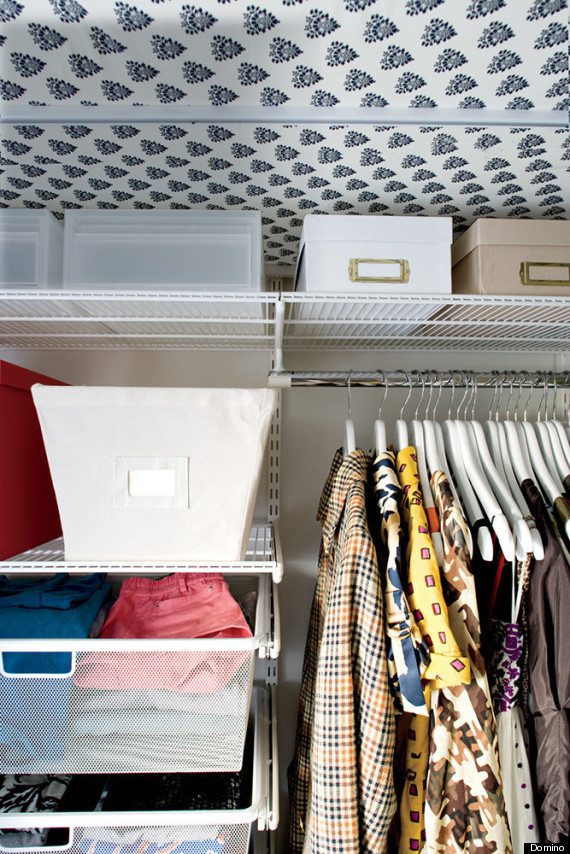 The velvet ones are all-stars when it comes to keeping clothes off the closet floor while maximizing space. The wood versions win when it comes to maintaining the shape and structure of larger pieces. But if you are privy to plastic, go with the type that have indented support or additional hooks that ensure the clothes stay where and how they are supposed to.
Learn what's worth hanging and what should be folded.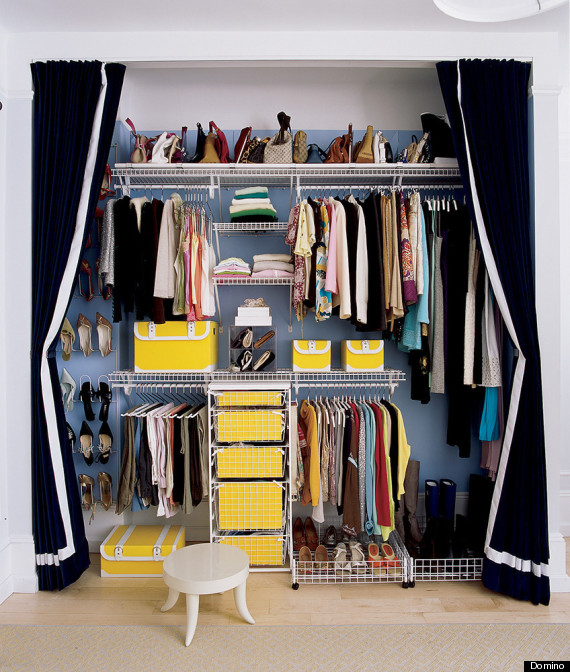 For the love of all things holy, please stop hanging your sweaters. Knitwear in general just was not meant to be hanging in a closet with the shoulders pulled and the fabric stretched. Things you can hang? Pretty much everything else as long as you use the right one for the job at hand (see the next tip for more information on that). Either way, remember how an item of clothing was displayed when you bought it (or read the tag). Don't be afraid to use the sewn-in loops that provide extra support.
Use different hangers for different items.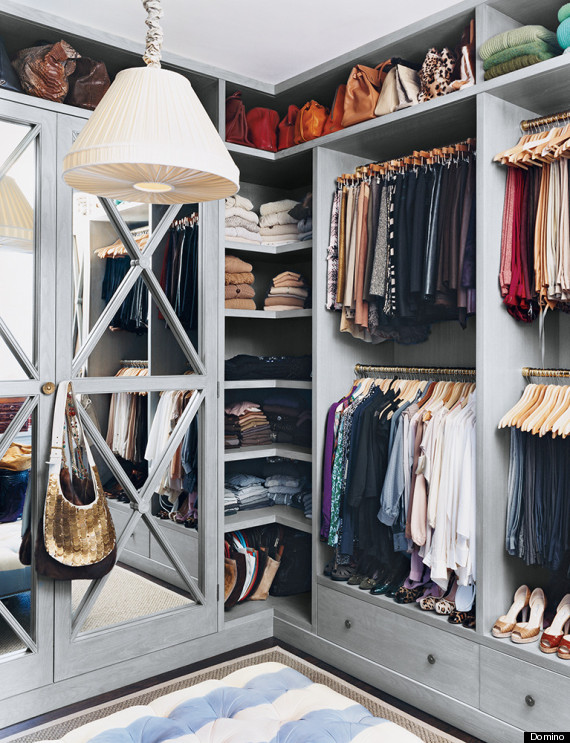 Believe it or not, different styles exist for a reason. If you try putting a pair of pants on a the standard model, there's a pretty good chance they will end up creasing in a strange place or just falling off altogether. Opt for the open-ended pants version instead. While you're at it, be sure to pick up a scarf hanger for your scarves (not your t-shirts), skirt hangers for your skirts (not your dresses) and delicates hangers for your silk items (not your sweaters).
Face everything in the same direction.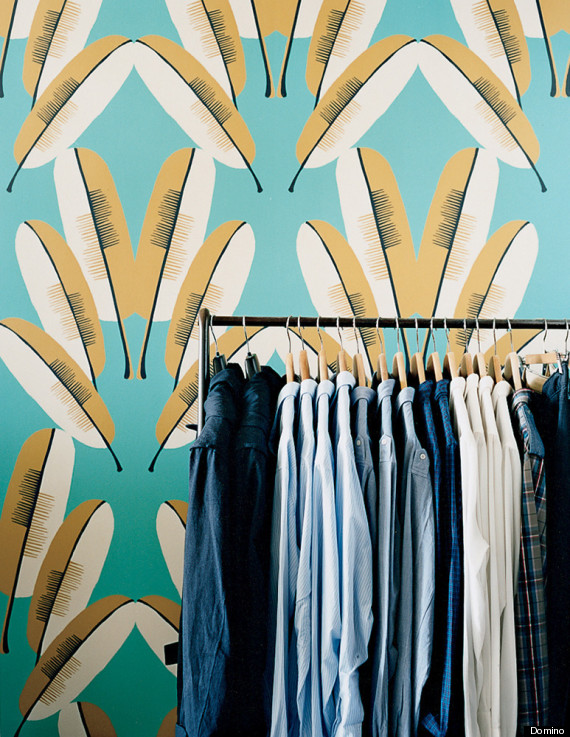 There's no worse feeling than going to pull one shirt out of the closet and ending up with two garments and another hanger instead. If you face all of them the same way (and all the clothes the same way), you'll end up with a tangle-free, stress-free situation that will minimize your hanger-anger when getting dressed in the morning.
Ignore Pinterest this one time.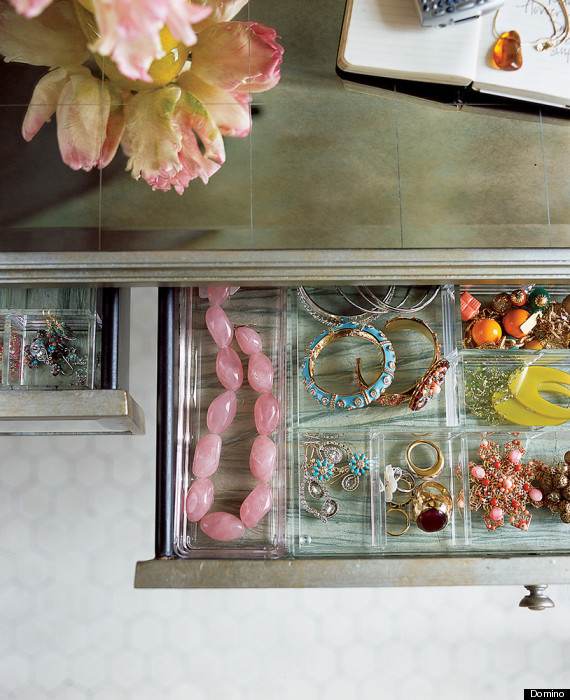 We've all seen that pin that explains how to transform your hangers into magazine racks or scarf organizers. But, more often than not, they aren't sturdy enough and you find yourself left with a bigger mess than you started out with. It's time to face the facts -- some things just weren't meant to jewelry holders.
Are you an architect, designer or blogger and would like to get your work seen on HuffPost Home? Reach out to us at homesubmissions@huffingtonpost.com with the subject line "Project submission." (All PR pitches sent to this address will be ignored.)
Before You Go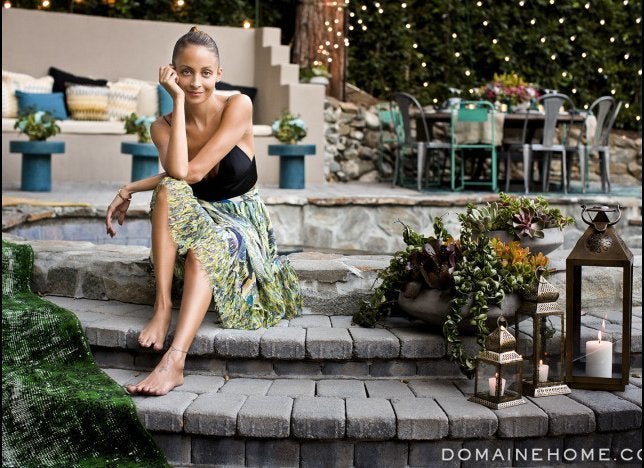 Celebrity Homes