According to China Daily, the photos -- taken at Hangzhou Zoo on Jan. 5 and later posted on China's microblogging site Sina Weibo -- were shared countless times and received thousands of comments criticizing the abuse.
"Although snowballs can't hurt large animals like lions, the behavior upset us nonetheless," Zhu said. "Our animals should be treated fairly. We hope our visitors will use some self-discipline and be nicer to them."
The snowball incident may not be the first instance of apparent animal cruelty that has taken place at Hangzhou Zoo. As Redditor Triviumsogerd recalls:
The sad thing is, this is way better than what they normally throw. When I went LAST YEAR people were throwing anything they could get their hands on at the animals. Such as full plastic water bottles, coke cans, also full, rocks, and the worst part is NO ZOO STAFF WAS PRESENT.
Although the Chinese government has banned certain types of animal abuses at its country's zoos in recent years, the restrictions do not apply directly to the behavior of the zoo's visitors.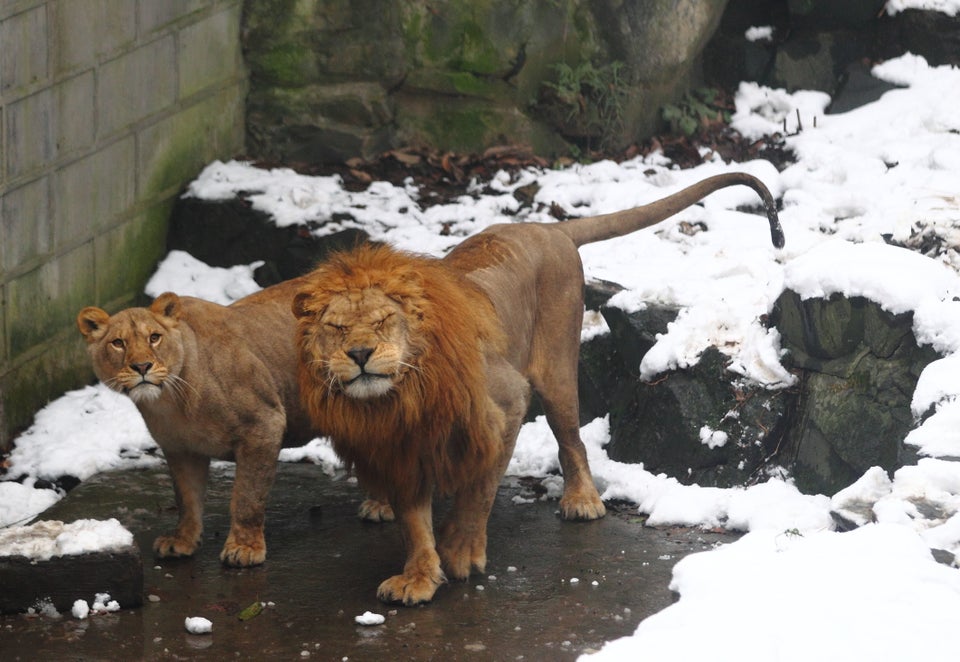 Hangzhou Zoo Visitors Throw Snowballs At Lions
Related
Popular in the Community