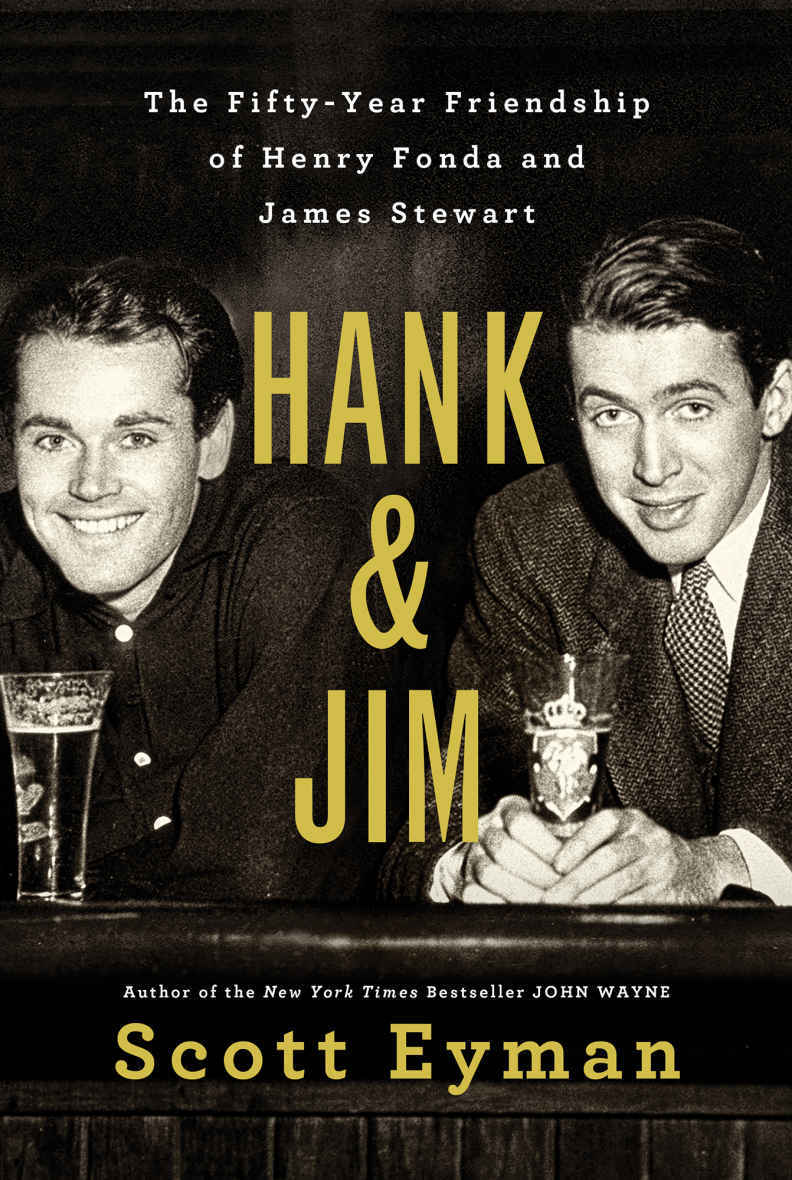 Hank and Jim is a new book about two of Hollywood's most iconic and enduringly beloved actors, Henry Fonda and James Stewart, and about their friendship that stretched over half a century, through shared experiences and political differences, through war and peace, through stage and screen. In an interview, author Scott Eyman talked about what made these men so emblematic of the American spirit.
What are your favorite films for each actor?
Favorites for Fonda: You Only Live Once, The Grapes of Wrath, The Lady Eve, My Darling Clementine, Chad Hanna, Twelve Angry Men, Once Upon a Time in the West.
Favorites for Stewart: The Shop Around the Corner, Call  Northside 777, It's a Wonderful Life, Rear Window, Man from Laramie, Anatomy of a Murder, The Man Who Shot Liberty Valance, Flight of the Phoenix.
What is it about the two men that makes them so emblematic of American ideals on screen? I think what sets them apart is their shared concern with moral purpose in their work, the way they try to live up to our professed ideals. This sets them apart from an actor like John Wayne, whose characters are far more self-contained, and often act in defiance of social norms.
How did their WWII experiences affect them personally and professionally?
WWII was the making of Stewart as an actor, filling him with anxiety and fear that he spent the rest of his acting life dispersing. For Fonda, the war was an interruption that didn't really affect his acting too much.
Both men were loners who did not share much of themselves with other people.  What was it that made them friends?
They saw their craft the same way - learn the lines, respect the script and the other actors and, by extension, the audience. Learn by doing.
And each of them provided the other a safe space. When they were together, they stopped worrying about the next job, their place in show business and lost themselves in what were essentially boys hobbies: model airplanes, huge kites, practical jokes.
Which directors understood Fonda and Stewart best?
 John Ford got Fonda. So did John Sturges and Sergio Leone.
 Ernst Lubitsch released Stewart's essential tenderness, while Anthony Mann set up his ornery stubbornness.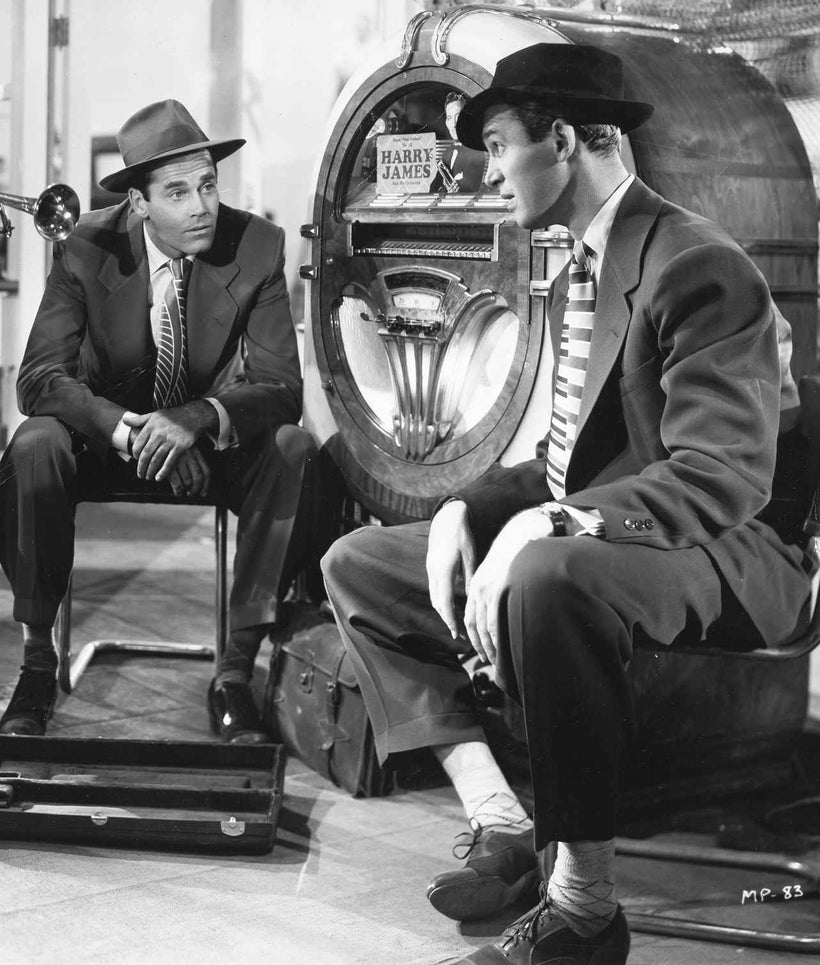 What do you mean when you say that even in the early films, Stewart was "present at his own creation?"
Present at his own creation simply means that Stewart's basic qualities were mostly present in his earliest movies; he didn't need a director to release or invent the basics of his character, just refine them and showcase them.
How did working on your other biographies of Hollywood figures inform your understanding of these men?
The deeper you go into a given milieu, the more you can place individuals within the ecosystem. Where they fit in commercially, as well as aesthetically. Why some actors are locked into their time, and others can transcend their time. It's not just talent, it's the mood that's projected, as with Bogart's saturnine gloom - perfectly suited to times of conflict, which is to say most times.
Calling all HuffPost superfans!
Sign up for membership to become a founding member and help shape HuffPost's next chapter
This post was published on the now-closed HuffPost Contributor platform. Contributors control their own work and posted freely to our site. If you need to flag this entry as abusive,
send us an email
.