For nearly 25 years now, Hank Azaria has been doing a multitude of voices on "The Simpsons." On "Watch What Happens: Live," he said that he still doesn't get tired of it, but he does have a favorite character. Unfortunately, it's one that doesn't show up that often.
"I think Professor Frink is my personal favorite of the characters," Azaria said in Frink's voice.
When Andy Cohen asked him what his most-requested character is by fans who run into him, Azaria's response was, "Probably Moe, your bartender here this evening," in the character's voice, of course. Those are only two of the approximately 25 recurring characters that Azaria voices on the show. All told, he's voiced roughly 150 different characters throughout "The Simpson's" run.
Ironically, though, his favorite episode of the entire series is all about a character he doesn't voice. Sideshow Bob -- voiced by Kelsey Grammer -- was the central figure in 1993's "Cape Feare," which still stands as Azaria's favorite two decades later.
Azaria is plenty busy outside of his voice work as well. He currently has two movies in theaters that couldn't be more different. He plays Gargamel in "The Smurfs 2," and he plays the director of the infamous pornographic film "Deep Throat" in the Linda Lovelace biopic, "Lovelace."
Catch "Watch What Happens: Live" every Sunday through Thursday at 11 p.m. ET on Bravo.
TV Replay scours the vast television landscape to find the most interesting, amusing, and, on a good day, amazing moments, and delivers them right to your browser.
Related
Before You Go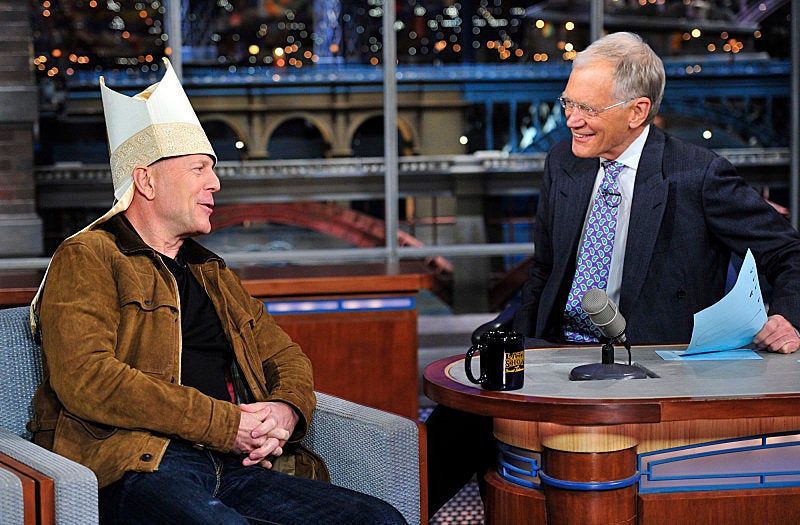 Late Night Talk Shows
Popular in the Community