A Georgia Democratic congressman suggested one of his colleagues may not have been legitimately elected, saying it was "quite possible" a special congressional election was "stolen" and given to the Republican candidate in June.
Rep. Hank Johnson (D-Ga.) questioned whether Rep. Karen Handel (R-Ga.) really defeated Democrat Jon Ossoff in a closely watched congressional special election in June. There are lingering questions about the security of Georgia's election systems after a server hosting voter information was wiped clean amid a lawsuit over Georgia's election systems.
"I think it's quite possible that Jon Ossoff won that election and the election was stolen from him. That's my suspicion," Johnson told WXIA on Monday. Handel defeated Ossoff by just over 9,200 votes in the June contest that was closely watched nationally because of Ossoff's unexpected strength in the race.
Candice Broce, a spokeswoman for Secretary of State Brian Kemp (R), who is charged with overseeing the state's election systems, dismissed Johnson's claim.
"There is zero evidence that Georgia's voting equipment has ever been manipulated. We stand by the results. His assertions are ridiculous," she wrote in an email.
In August 2016, a cybersecurity researcher exposed serious holes in Georgia's election security network and was able to access voter registration records as well as passwords poll workers used to access a main server on Election Day. A group of voting rights advocates sued in July, challenging the certification of the results. Shortly after the suit was filed, officials at Kennesaw State University, which manages the server, wiped it clean, eliminating any potential evidence of election tampering. The school has said it only wiped the server after the local FBI office made a copy and it was following standard procedures. It's unclear whether the FBI still has its copy of the server, according to The Associated Press.
Johnson's doubt over the election results underscores the lingering uncertainty over the integrity of U.S. election systems after attempted Russian hacking last year. The Department of Homeland Security only recently notified the 21 states Russian hackers targeted last year, and election officials in some states have accused the department of giving them bad information. President Donald Trump has also stoked uncertainty by repeatedly claiming he would have won the popular vote had it not been for widespread voter fraud, a claim not supported by evidence.
Ossoff, who once worked for Johnson, said he accepts the election results and Handel is a legitimately elected representative.
"Karen Handel is the winner of the Special Election and she is the U.S. Representative for Georgia's Sixth District. I accept and have no intention of contesting that outcome," he said in an email to HuffPost. "All Georgians, regardless of party, should support efforts to ensure the security and verifiability of future elections by examining any vulnerabilities observed during the Special Election, including data card errors, negligent cybersecurity practices, the theft of voting equipment, and the deletion of data amidst a legal inquiry."
Neither Johnson nor a Handel spokesman returned a request for comment.
But Marilyn Marks, the executive director of The Coalition for Good Governance, a watchdog group that brought the suit challenging the results, said the wiped server made it difficult to reach a definite conclusion
"It cannot be determined by anyone as to who won," Marks said in a phone interview with HuffPost. "This was not a lawsuit that said 'Handel won and Ossoff lost.' All we said is Handel should not be seated because you can't even come close to saying there is any verifiable evidence that she won. So Representative Johnson can absolutely be right, and those who say he's dead wrong, they could be right as well. No one will ever know."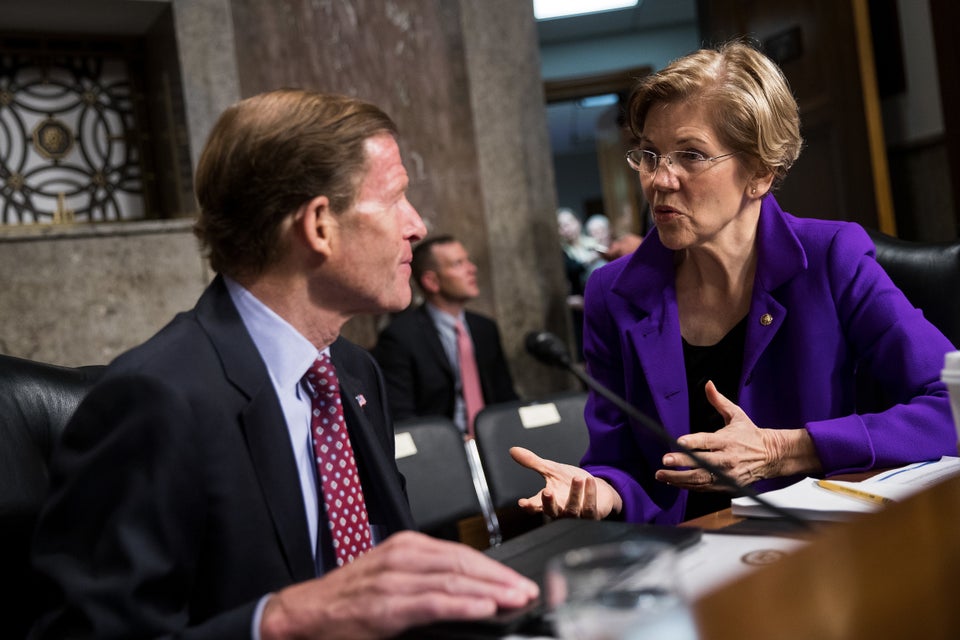 2017 Scenes From Congress & Capitol Hill