"We've got a Muslim for a President who hates cowboys, hates cowgirls, hates fishing, hates farming, loves gays, and we hate him," Williams Jr. bellowed. As the Dallas Sun reported, the crowd responded with a loud cheer.
This is the second time in recent weeks the singer has used heated language when describing his distaste for the president. A late August concert featured Williams Jr. doing the same bit, though the dig at homosexuals appears to be a new addition to his schtick.
His comments put him squarely in the company of Ted Nugent, another singer known for lambasting the president without a particular regard for temperance. More on Nugent available in the gallery below. For more on Williams Jr., head over to the Dallas Sun.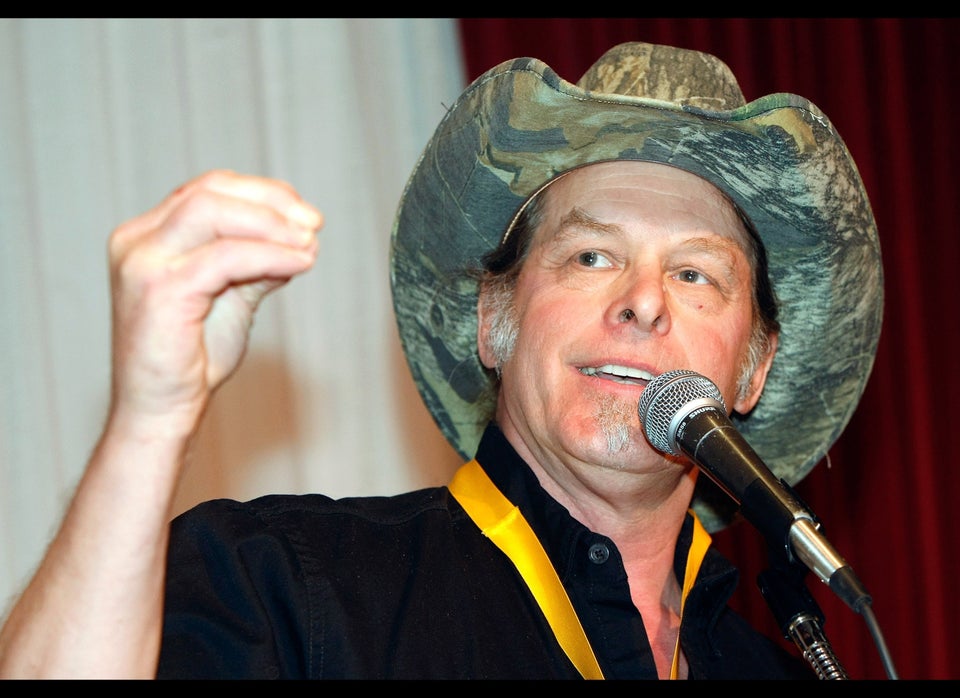 Ted Nugent's Most Outlandish Statements
Popular in the Community