Hank Williams Jr. reprised his role as a fiery anti-Obama blowhard on Friday, telling fans at a concert that the president was Muslim and anti-American.
According to Lawler, the show was relatively free of politics until the end, when Williams Jr. made the following claims: "We've got a Muslim president who hates farming, hates the military, hates the U.S. and we hate him!"
The comments were apparently met with applause and loud cheers.
That statement resulted in ESPN yanking Williams Jr.'s opening song from "Monday Night Football," where the country star's song had played for over two decades.
Though he later said his "Fox and Friends" comments were "misunderstood," Williams Jr. has continued to be outspoken in his dislike of Obama. He also released a song entitled "Keep the Change," in which he derides not only the president but also Fox, who he describes as "twisting [his words] all around."
"We've got a President that does a call to the Koran or Mecca or whatever," he told the magazine. When asked if he believed Obama hated America, Williams Jr. responded, "I don't know about that but it's kind of obvious. I guess when you take a tour, a world tour, to apologize for America."
A number of entertainers have come out in support of Obama and/or against the Romney-Ryan ticket. The Silversun Pickups issued a strongly worded cease-and-desist letter to Romney when it was revealed that the campaign had played one of their songs. The campaign responded by saying it was within its legal rights in playing "Panic Switch" and added that the song was not among those usually played and would not be used again.
Tom Morello of Rage Against the Machine wrote a takedown of Rep. Paul Ryan. Ryan had previously said that Rage was his favorite band. In his op-ed, Morello wrote that Ryan represented "the embodiment of the machine our music rages against."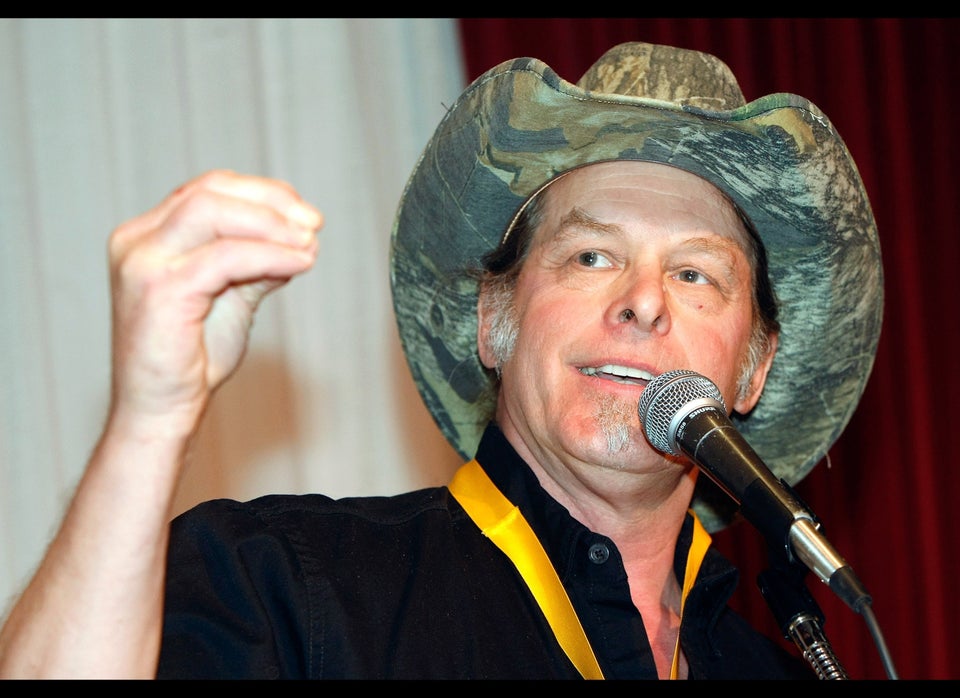 Ted Nugent's Most Outlandish Statements
Support HuffPost
The Stakes Have Never Been Higher
Popular in the Community