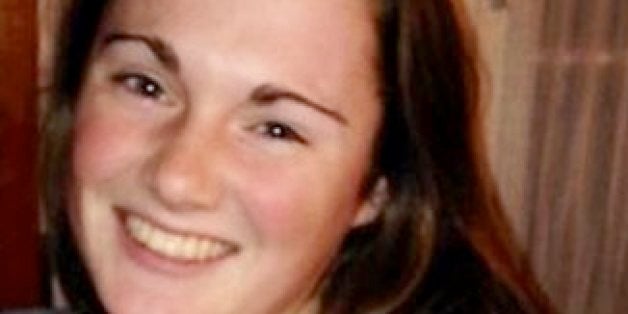 (Reuters) - An arrest warrant has been issued for the 32-year-old man police have identified as a person of interest in the disappearance of a University of Virginia student, Charlottesville Police Chief Tim Longo said on Sunday.
The man, Jesse Leroy Matthew, presented himself at the police station on Saturday after officials said they were looking for him. After departing the station house following a brief discussion with police, he led law enforcement officials on a high-speed chase.
Law enforcement officials said they openly trailed Matthew after he left the police station, and he drove away from them at what Longo described as an "alarming" speed in an evident attempt to evade them.
"We engaged him and he fled in a vehicle," Longo said.
Matthew, who police say was the last person known to have seen 18-year-old Hannah Graham before she disappeared on Sept. 13, has been charged with two counts of reckless driving as a result of that incident, Longo told reporters.
In an emotional press conference, Longo expressed anger at how little investigators had learned from their brief conversation with Matthew.
"I know they talked a little bit and I know they walked right out that door," Longo said. "I hope and pray that we might have the opportunity to talk with Jesse Matthew again."
Graham and Matthew were seen entering a bar in downtown Charlottesville at about 1 a.m. on Sept. 13, and had drinks before leaving after about 15 minutes, driving away on Matthew's orange Chrysler couple, according to police.
Graham's parents, John and Susan, also addressed reporters to plead for the public's help in finding their daughter.
"This is every parent's worst nightmare. Everybody in this room and those watching knows that what happened to Hannah could happen to their child. We need to find out what happened to Hannah and make sure it doesn't happen to anyone else," said John Graham, who showed a small stuffed white bunny that had been his daughter's prized toy when she was a young girl.
"Please, please, please, if you have anything, no matter how insignificant you think it may be, call the police tip line," Graham said, as his wife stood silently at his side. "Anything might help us to bring Hannah home."
(Reporting by Scott Malone in Boston; Editing by Sandra Maler)