Dada artists of the early 20th century were constantly deconstructing the imagery around them, using scissors and glue to craft new objects from mundane, everyday items. Photomontage, collage and assemblage reigned supreme, as artists like Marcel Duchamp, Kurt Schwitters and Jean Arp built their own brand of anti-establishment art making. The emphasis was always on the anti, be it anti-war, anti-bourgeois, or even anti-art.
"Dada is a state of mind," Tristan Tzara wrote in 1918, just a year before World War I would come to an end. "That is why it transforms itself according to races and events. Dada applies itself to everything, and yet it is nothing, it is the point where the yes and the no and all the opposites meet, not solemnly in the castles of human philosophies, but very simply at street corners, like dogs and grasshoppers. Like everything in life, Dada is useless."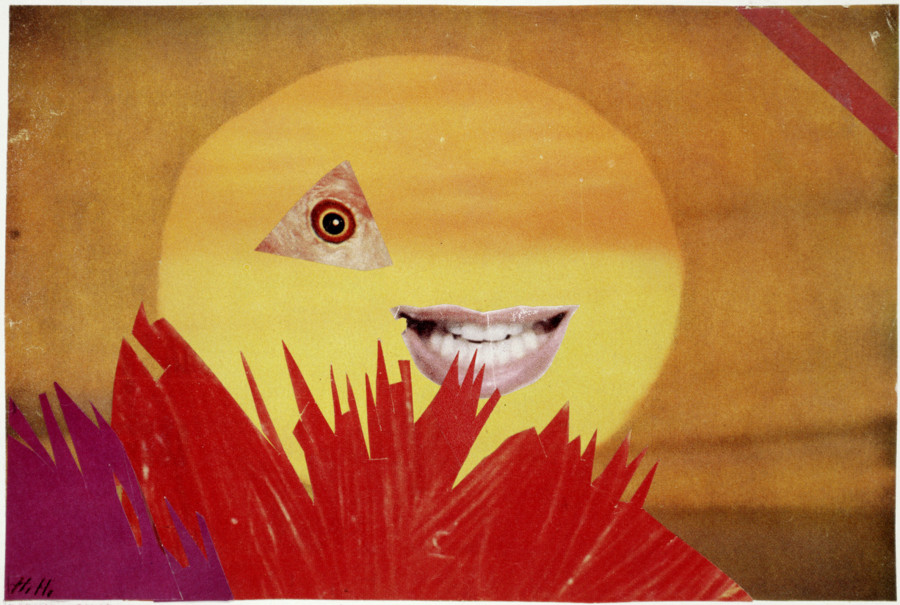 Kleine Sonne (Little Sun) 1969, Collage, 16.3 × 24.2 cm Landesbank Berlin AG
The movement garnered a reputation for staging public gatherings and protests, publishing impassioned literary journals to spread its message and manifesto. Abstract art, poetry and performance swirled together in the community poised to debate, as artists embraced the illogical and chaotic against the conventions that supported the outbreak of war in Europe.
Despite its role as a purveyor of lighthearted social disruption, however, the group fell victim to a statistical characteristic endemic to most art history before the 1970s. White males tended to dominate the dada ranks, and as a result, artists like Hannah Höch fell into the shadows. Labeled a "degenerate" artist by the Weimar regime and a periphery figure by some of her own compatriots, "art's original punk" has only recently received the recognition she deserves.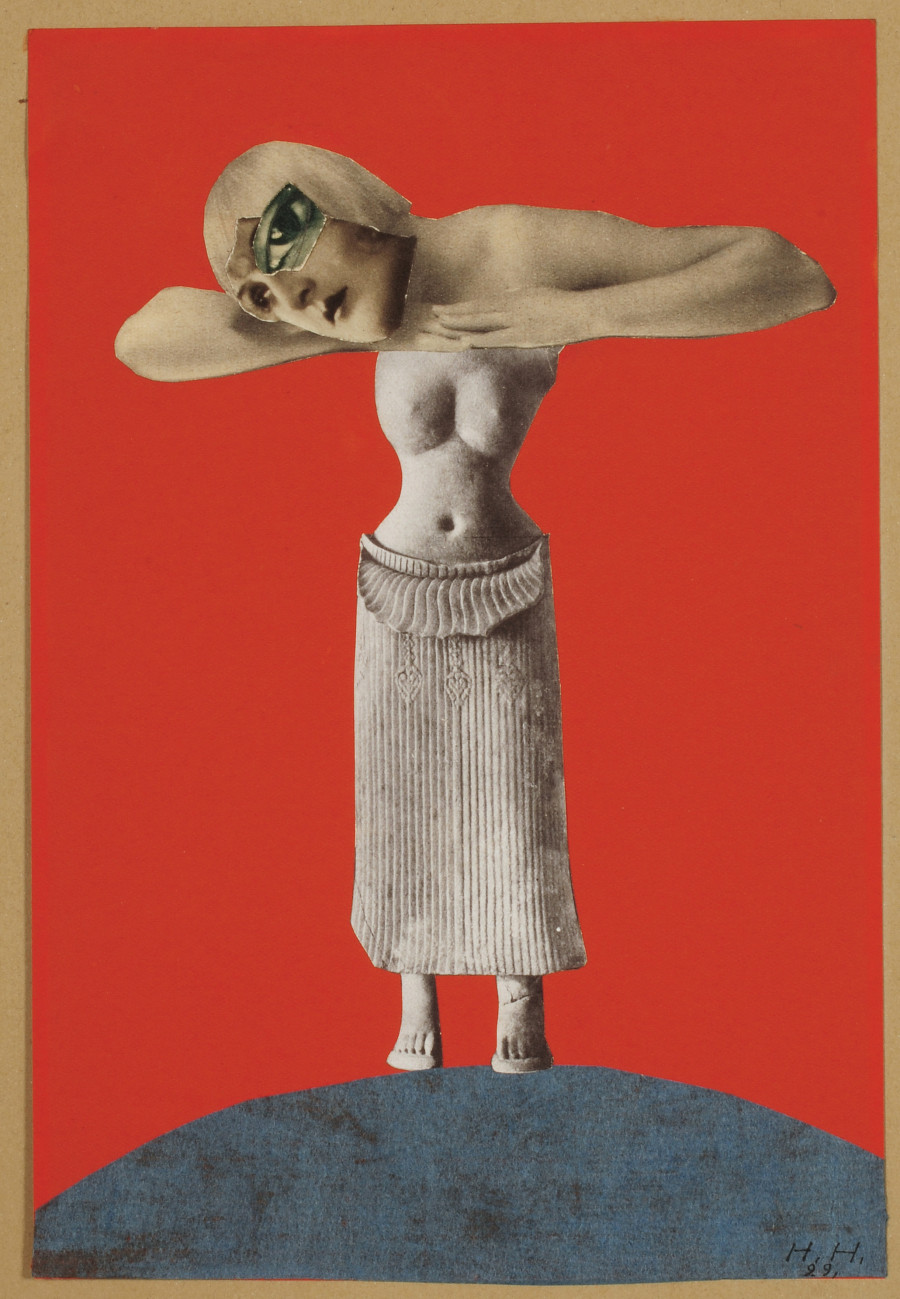 Ohne Titel (Aus einem ethnographischen Museum) (Untitled [From an Ethnographic Museum]), 1930, Collage, 48.3 x 32.1 cm, Museum für Kunst und Gewerbe, Hamburg Photo: courtesy of Maria Thrun
Höch is the mother of photomontage, an aesthetic built on splicing and rejoining existing photographs to create surreal, immersive imagery. With pieces like "Cut with the Kitchen Knife through the Beer-Belly of the Weimar Republic," Höch not only pushed the boundaries of collage, she ripped through issues concerning the beauty industry, gay and lesbian relationships and racial discrimination. Marginalized for her bisexuality in Germany, she championed intersectional feminism nearly a century ago.
Whitechapel Gallery in London is the latest to pay homage to Höch's subversive flair. In an exhibition opening this month, the institute brings together over 100 works from the artist's oeuvre, spanning the 1910s to the 1970s. Included in the wild array of cut-and-pasted bodies is the memorable series "From an Ethnographic Museum," in which a sea of female anatomies joined with traditional masks question sex, race and gender. Höch's new woman -- modern, non-Western, sexually emancipated -- smashed through expectations of femininity, a feat recognized more by historians today than early 20th century critics.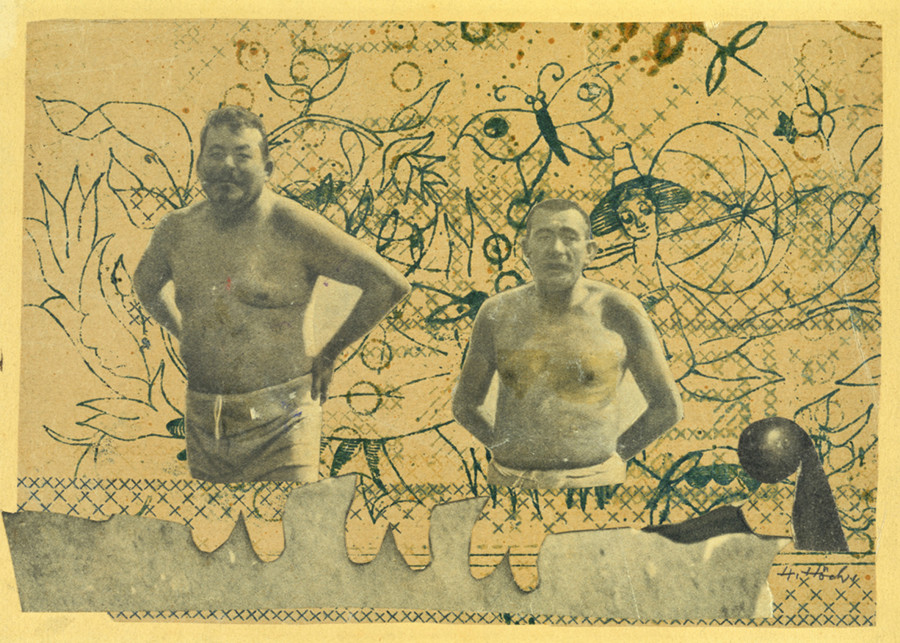 Staatshäupter (Heads of State), Collage, Photomontage, 16.2 x 23.3 cm, Collection of IFA, Stuttgart
"Höch... was an unlikely addition to the boisterous lineup of Berlin dada, and efforts to edge her out of the frame began almost immediately," The Guardian's Brian Dillon writes. "Whether because of her conventional training in the applied arts, her involvement in commercial illustration or the mere fact of her being a woman, [George] Grosz and [John] Heartfield took against her work, and tried to exclude it."
Höch eventually drifted away from the exclusive dadas, continuing to make work in photomontage as well as embroidery and graphic design that was seldom exhibited in the decades after the First International Dada Fair in 1920. Though she'd certainly made an impact on the trajectory of modern and feminist art, it wasn't until 10 years before her death in 1978 that she began to rise up as an avant-garde icon. Reexaminations of her work highlight her knack for satire and ability to construct effective commentary on salient themes even today -- the European banking system, military legislation and LGBT rights. Intuitive, politically-minded and aesthetically balanced, Höch's works paint a mysterious portrait of the artist herself, yet a clear outline of a feminist's vision more than nine decades ago.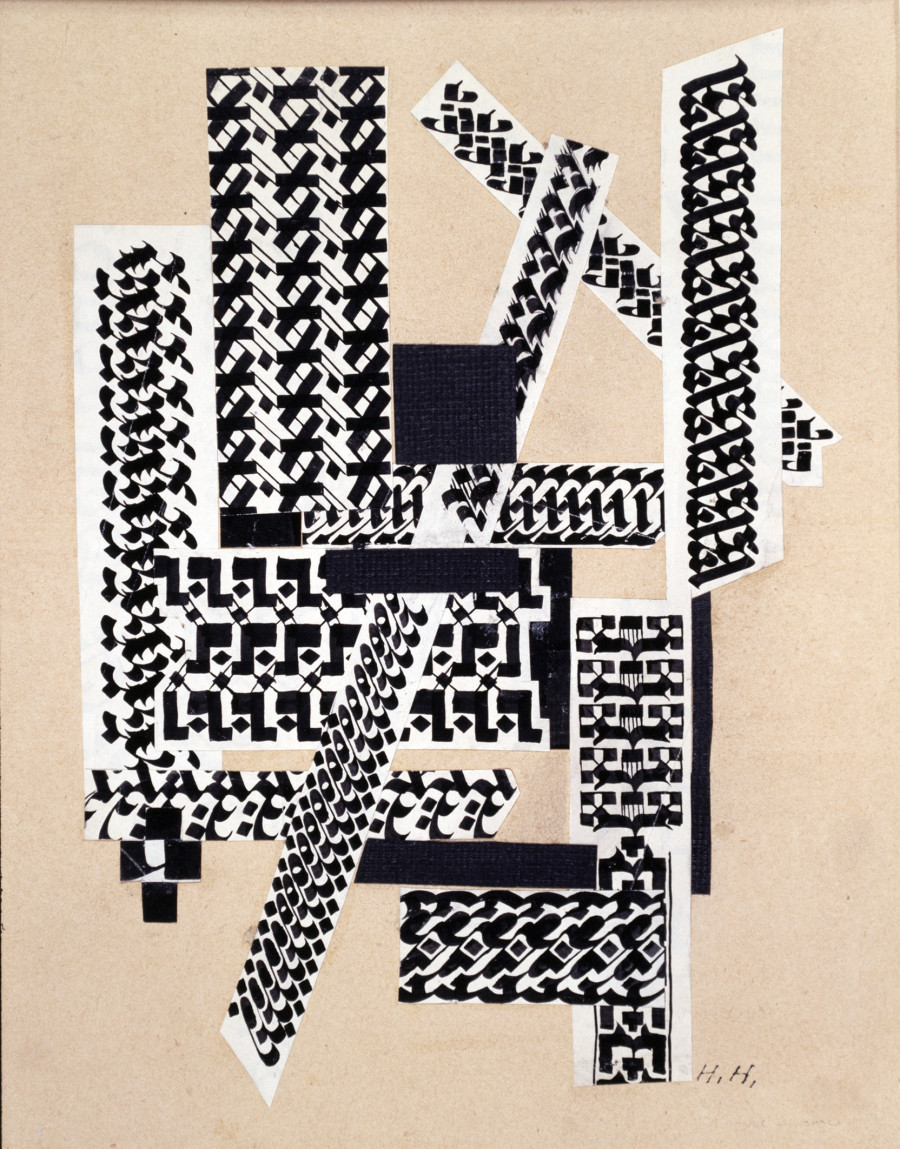 Rohrfeder Collage (Reed Pen Collage), 1922, Collage, 28.5x22cm Landesbank Berlin AG
Scroll through a preview of the Hannah Höch exhibit, on view at Whitechapel from January 15 to March 23, 2014. Let us know your thoughts on the works in the comments.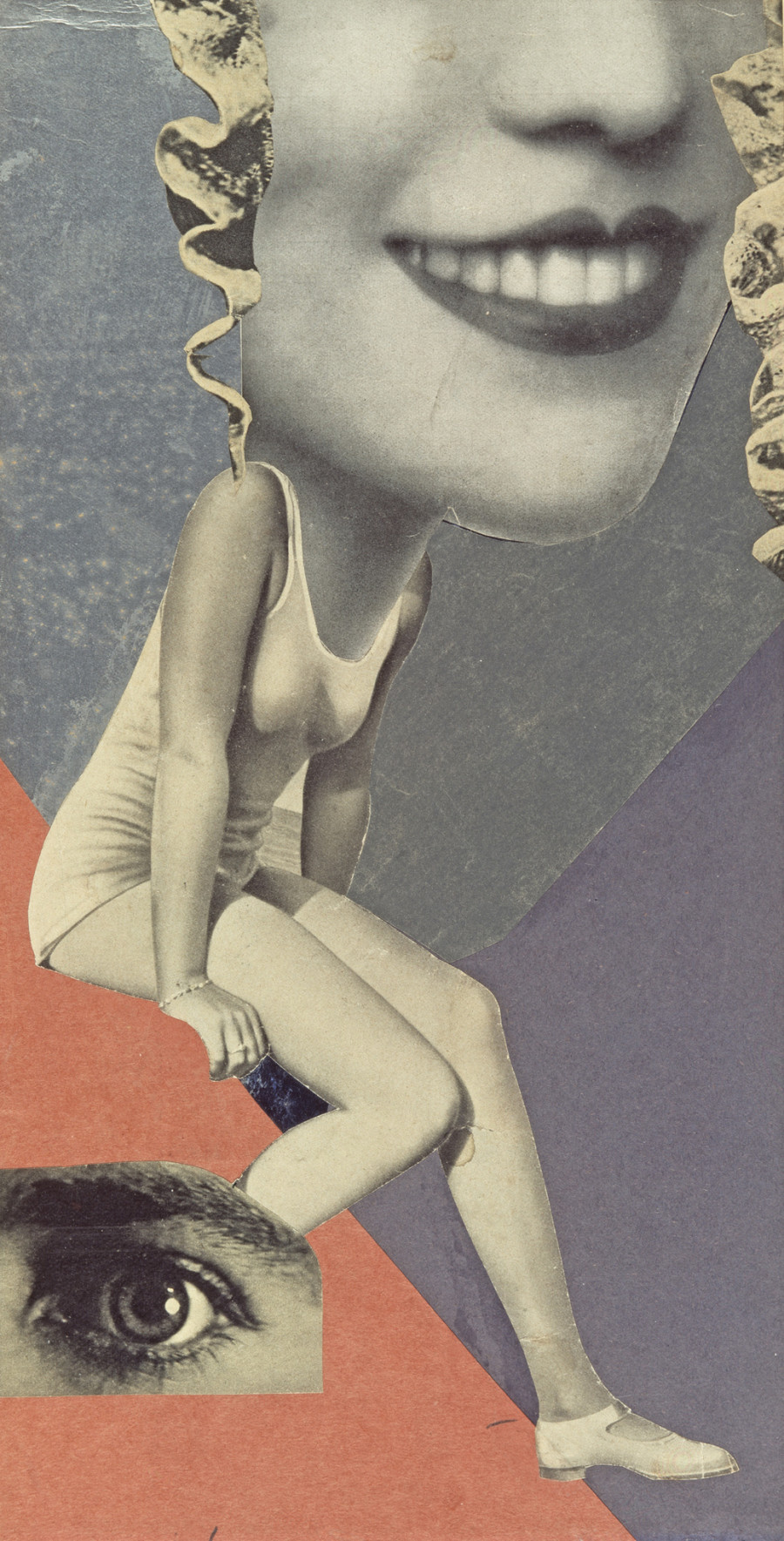 Für ein Fest gemacht (Made for a Party), 1936, Collage, 36x19.8cm, Collection of IFA, Stuttgart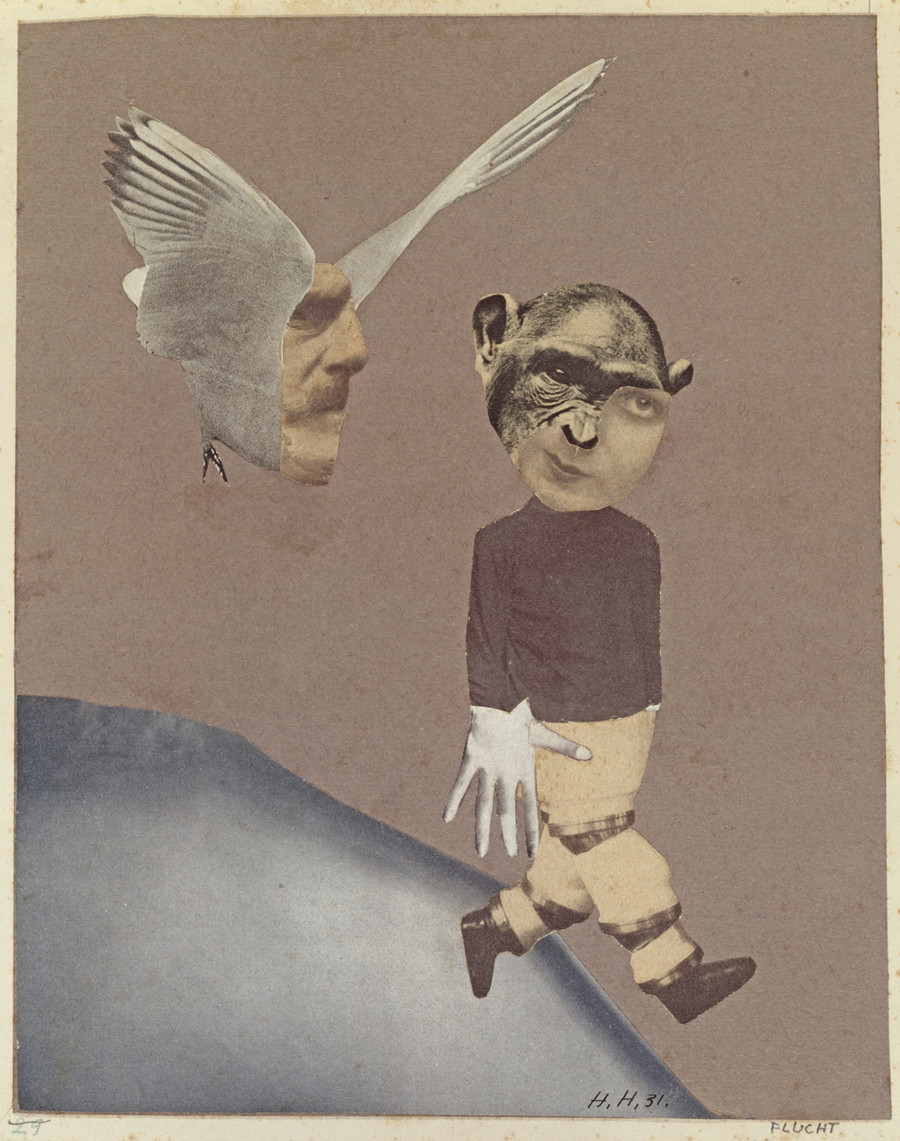 Flucht (Flight), 1931, Collage, 23x18.4cm, Collection of IFA, Stuttgart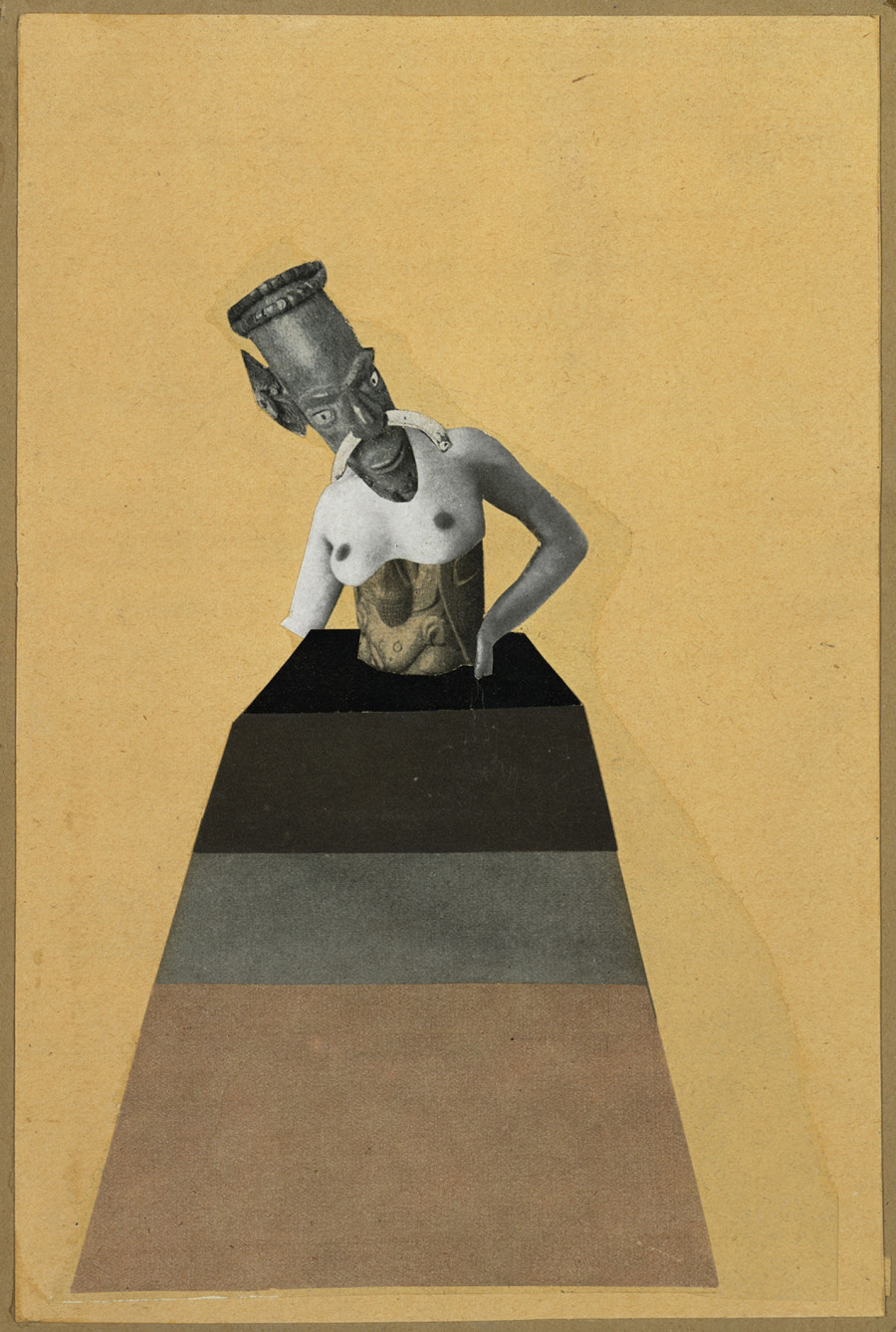 Ohne Titel, aus der Serie: aus einem ethnographischen Museum (Untitled, from the series: From an Ethnographic Museum) 1929, Photomontage with collage, 49x32.5cm, Federal Republic of Germany - Collection of Contemporary Art Image: bpk / Kupferstichkabinett, SMB / Jörg P. Anders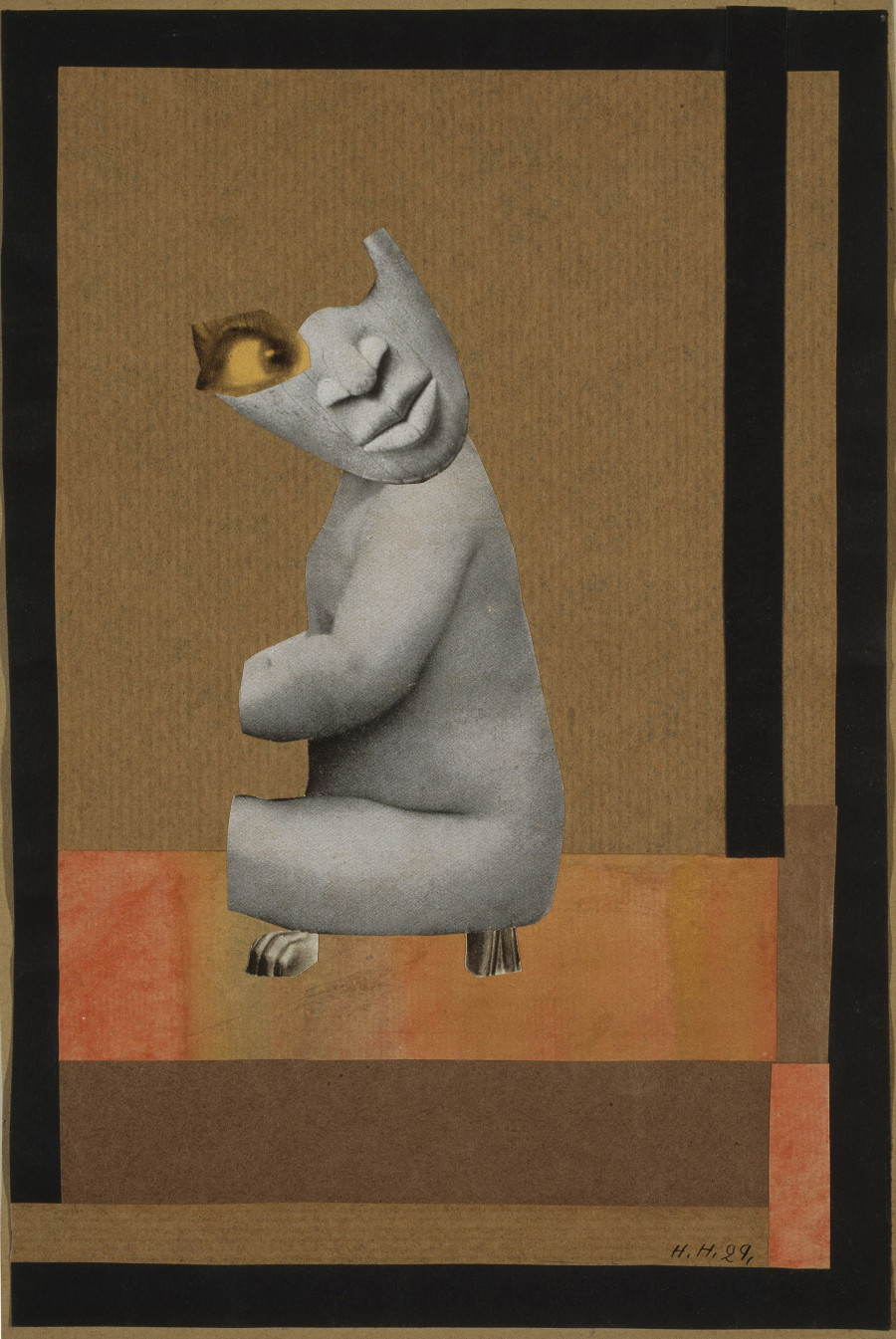 Aus der Sammlung: Aus einem ethnographischen Museum (From the Collection: From an Ethnographic Museum), 1929, Collage and gouache on paper, 26x17.5cm, Scottish National Gallery of Modern Art, Edinburgh Bequeathed by Gabrielle Keiller, 1995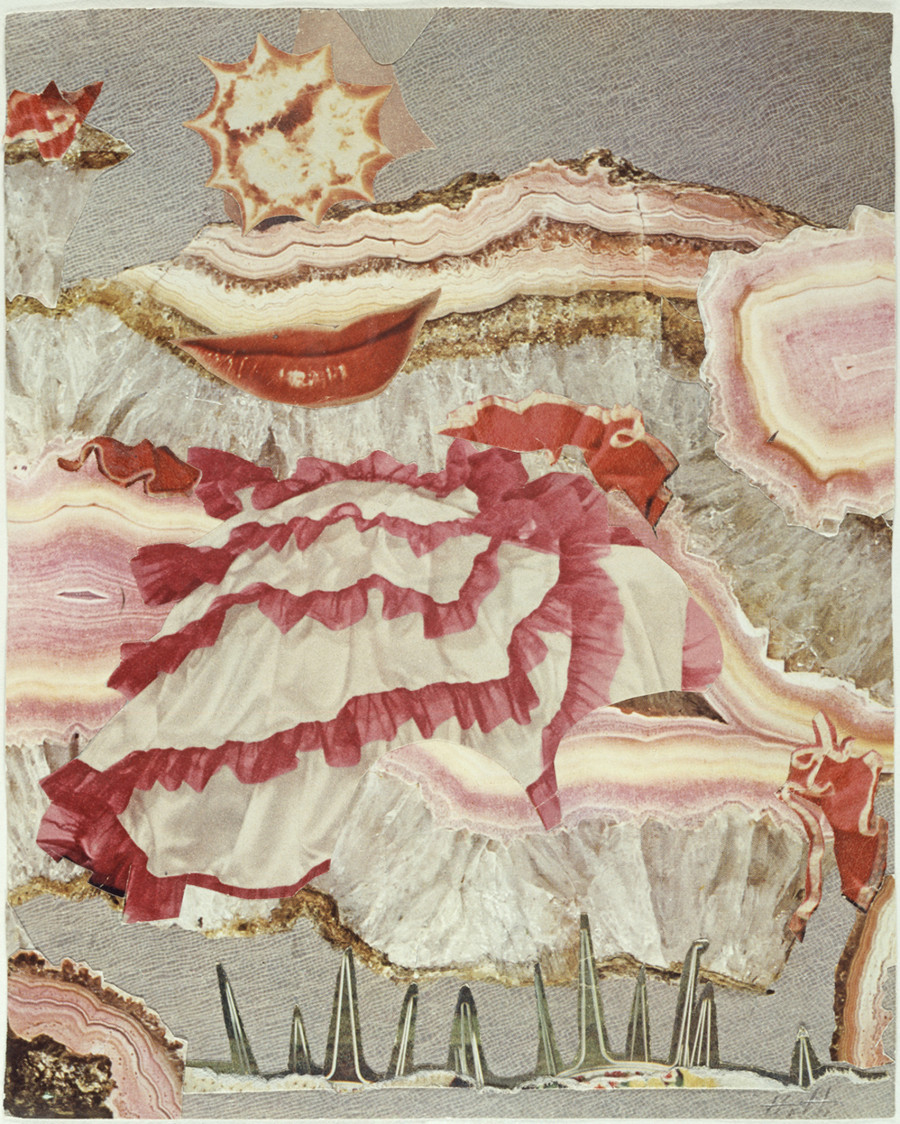 Um einen roten Mund ( Around a Red Mouth) c. 1967, Collage, 20.5 x 16.5 cm, Collection of IFA, Stuttgart
Popular in the Community