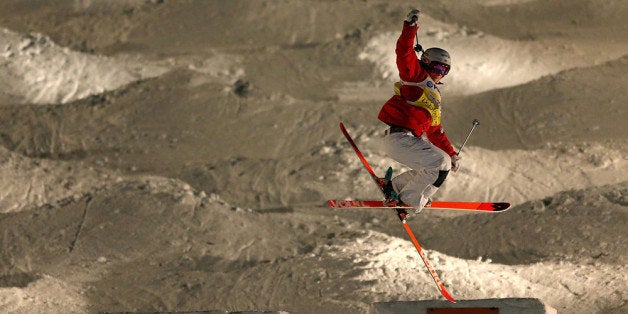 We are showing you awesome fitness moves from some our favorite U.S. team all-stars. Get ready to get fit, Olympian-style!
Mogul skier Hannah Kearney, winner of a shiny gold medal in Vancouver's 2010 games, returned to the Olympics in Sochi this year as a true veteran.
"It's athletic but also artistic," says the Vermont native of mogul skiing. "I'm trying to make something that's difficult look as effortless as possible."
Uh, she can say that again. Tumbling down a mogul course would probably turn most of us into a giant (black-and-blue) snowball. But Kearney maintains grace under pressure with the help of dedicated strengthening to her quads and core.
"For skiing in general, your quads never get a break. Absorbing [a mogul run] is the equivalent of doing 60 to 80 squats," Kearney says. Consider that while watching the games from your couch at home.
Take a tip from Kearney's exercise routine and cycle some old-fashioned wall sits into your circuit training. Bonus points if you can hold for longer than Kearney's 5-minute(!) record.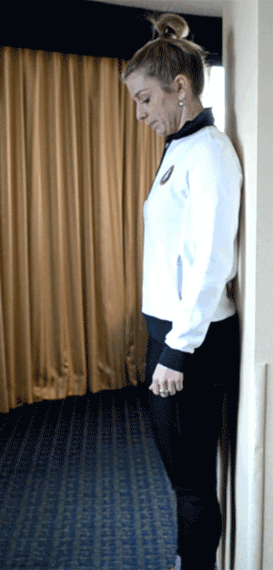 Lean up against a wall with your feet shoulder-width apart. Slide down the wall so your legs are bent at a 90-degree angle. Got knee problems? Come up a bit higher against the wall to take pressure off those joints. If you're a beginner, start off by holding for 15 seconds with 15 second breaks, repeating four times. For a more challenging iteration, try to hold for two minutes.