Companies started pulling advertisements from Sean Hannity's Fox News show on Wednesday as he continued promoting a conspiracy theory about Democratic National Committee staffer Seth Rich's death.
Cars.com, the automotive classifieds site, was the first to release a statement on its decision to remove ads.
"The fact that we advertise on a particular program doesn't mean that we agree or disagree, or support or oppose, the content. We don't have the ability to influence content at the time we make out advertising purchase. In this case, we've been watching closely and have recently made the decision to pull our advertising from Hannity."
At-home exercise company Peloton followed suit later Wednesday afternoon, saying it decided to pull advertisements from "Hannity" in response to complaints on Twitter.
Numerous other companies also pulled ads from Hannity's show. Hannity has been in hot water for continuing to peddle a conspiracy theory linking Rich's unsolved killing to WikiLeaks. Washington, D.C., police say they they suspect Rich was shot during a robbery attempt while walking in his neighborhood. There's no evidence his slaying has anything to do with leaked DNC emails published by WikiLeaks, which U.S. authorities have blamed on Russian hackers.
Leesa Sleep, an online mattress retailer, became the third advertiser to drop out.
"We adjust our media buying every day and we can confirm that we are no longer advertising on Sean Hannity," a spokesman said.
Casper, another online mattress retailer, also confirmed it was shifting its Fox News ad buys.
Late Wednesday, three additional advertisers said they would no longer run ads on Hannity's program. Ring, a video doorbell company, told BuzzFeed News its ads "do not indicate Ring's endorsement of the content that runs on a show," but said it would cease airing any ads on Hannity's show effective immediately.
Crowne Plaza Hotels also told BuzzFeed ads that ran on Fox News appeared in error and there would be no more airing in the immediate future.
"Since we learned of the airings, we addressed the issue immediately and terminated our relationship with [a third-party] agency," the hotel chain said. "We have no plans to advertise on Fox News for the foreseeable future."
Fox News retracted its thinly sourced story promoting the conspiracy theory on Tuesday and removed it from its website. But Hannity was still pushing the story on Twitter shortly before the network issued its statement. He later continued promoting the conspiracy on his radio show, which is not affiliated with Fox News, hours later.
"And all you in the liberal media, I am not Fox.com or Fox News.com. I retracted nothing," he said.
The move by Cars.com and Peloton to pull advertising mimics the start of a massive advertiser boycott that plagued Fox News host Bill O'Reilly, who was unceremoniously ousted from the network last month after allegations of him sexually harassing female colleagues prompted protests and eventually led more than 50 companies to remove advertising from his show.
Nick Visser contributed reporting.
This article has been updated to include the decisions of additional advertisers.
CORRECTION: A previous version of this article stated that USAA, a financial services company for members of the military, had also withdrawn its ads. It's USAA policy not to advertise on any opinion programming, a statement said. Their ads were erroneously running during Hannity, and the error has since been corrected.
Support HuffPost
The Stakes Have Never Been Higher
Related
Before You Go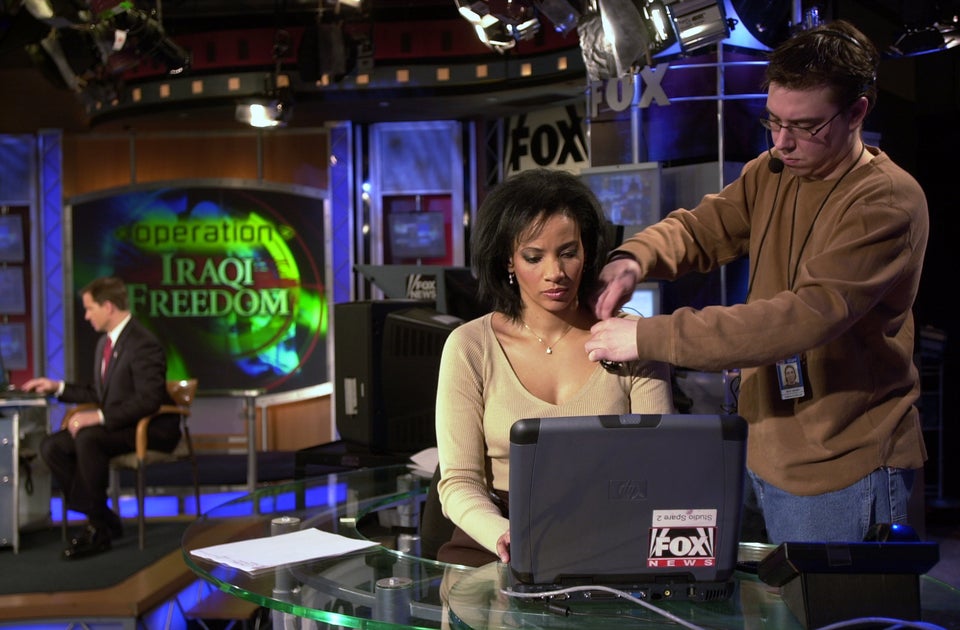 19 Of Fox News' Most Unforgettable Moments
Popular in the Community